Cleaning and sanitation is a critical process throughout the food and beverage industry and is one that is ripe for improvement. An effective sanitation program is the key factor to guarantee product quality.
In addition, cleaning and sanitation has an important impact in Public Health. By law, all food and beverage manufacturers and processors must have reliable processes in place to keep their products safe for human consumption. They are usually outlined in Good Manufacturing Practices (GMPs) and Sanitation Standard Operating Procedures (SSOPs).
Why it is important
Cleaning and sanitation is imperative in food safety to protect the processing environment from being inhabited by harmful microorganisms. According to recent data from the Centers for Disease Control and Prevention, about 48 million people in the U.S. (1 in 6) get sick, 128,000 are hospitalized, and 3,000 die each year from foodborne diseases.
Ensuring complete clean is critical to avoid:
Bacterial growth
Allergen cross-contamination
Degraded product integrity
Failed inspections
A quick breakdown
So, what exactly are we trying to achieve?
Cleaning
Cleaning is the complete removal of food soil using appropriate detergent chemicals under recommended conditions.
Sanitation
Treatment of a cleaned surface with a chemical or physical agent to destroy disease/spoilage causing organisms.
The right prescription depends on the composition of food soils and the surface characteristics.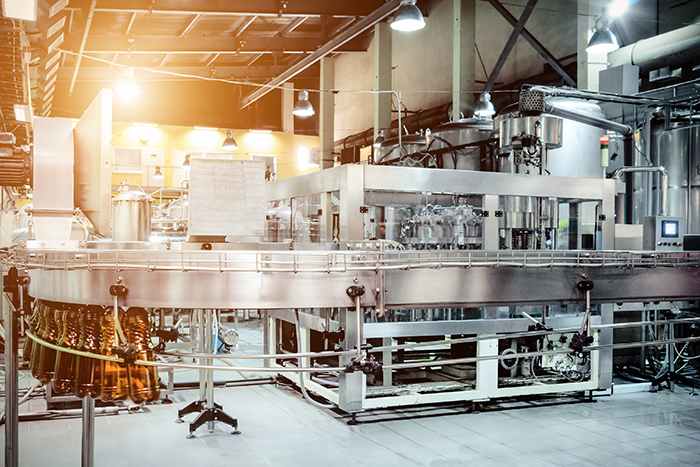 Methods for Cleaning and Sanitizing
It is important that personnel involved have a working understanding of the nature of the different types of food soil and the chemistry of its removal in order to have an efficient cleaning method.
Some standard methods include:
Mechanical Cleaning - often referred to as clean- in-place (CIP), it is not required to disassembly or only partial disassembly.
Clean-out-of-Place (COP) - can be partially disassembled and cleaned in specialized COP pressure tanks.
Manual Cleaning - requires total disassembly for cleaning and inspection.
There are advantages and disadvantages of each of these methods that could improve or hinder your operations. For example, the manual process not only takes significantly more time but also leaves room for errors, wasted resources, and safety concerns.
The automation of a CIP system can provide several benefits to your facility:
Reduce mistakes – automated cleaning minimizes the chance of human error that can contribute to a contaminated product.
Improve employee safety – decrease chemical exposure by confining cleaning solutions within the system.
Increase production time – less time spent on cleaning leads to more time spent on product production.
Quality assurance – reliability and consistency through automated cleaning with the added benefit of sustainable product quality.
Cost savings – decrease water and energy usage through repeatable cycle control.
However, every CIP cleaning cycle has its own unique set of parameters, so there's really no such thing as a typical CIP cycle. There are some common steps in most cleaning cycles, but the elements, sequence, and duration of the cleaning process can vary widely from one system to another. This is why technical assistance can be essential to setting up a sanitation procedure.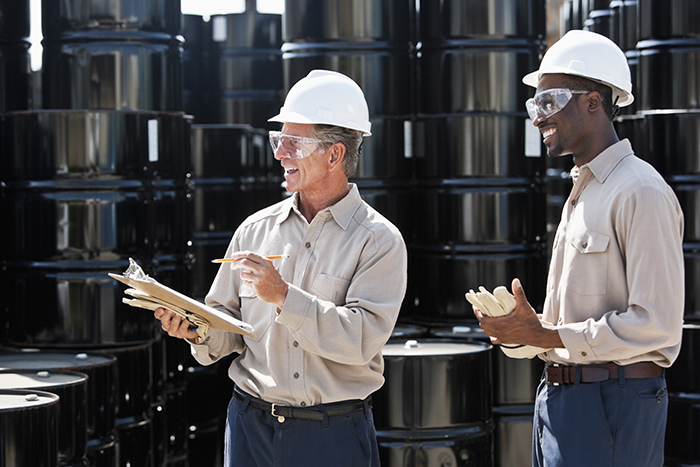 How MiniBulk can help
At Univar Solutions, our trained Cleaning and Sanitation Specialists will perform in-depth site audits to gain a deep understanding of your current operations. We will then compile recommendations and implementations for an efficient sanitation program that best fits your needs.
MiniBulk is a sustainable storage solution designed to enhance productivity and reduce the total cost of ownership. By tailoring storage deliveries to your specific needs, we help ensure every pound purchased is used. Plus, by eliminating the need for drum and tote storage, you can free up space and optimize the capacity of your facility. Most importantly, the switch to MiniBulk will also reduce employee exposure to hazardous materials and ensure safety.
If you're ready to ditch your manual process and convert to a more efficient Cleaning and Sanitation solution, Contact us today:

[email protected]

.
Get started with a quote today!