Introducing Global Consumer Solutions
No matter where you are in the world, today's fast-paced and competitive landscape requires consistency, reliability, and agility to get to market faster with innovative, and leading beauty care, nutrition, and pharmaceutical products. Customers and suppliers need an experienced and responsive partner who has the capability and reach to provide the latest comprehensive technical, regulatory, and market trend support in the global beauty care, nutrition, and pharmaceutical markets. A partner who understands your unique business nuances and challenges and is built to drive success in your market.
When it comes to ingredient distributors with whom to partner, none can match what we have to offer. Our breadth and depth of knowledge, premier product portfolio, technically focused sales and product teams, and reach are unrivaled, allowing you to swiftly move from concept to commercialization. Around the world, from São Paulo to Chicago, Toronto, Shanghai or Paris, our experts take a consistent approach to business, helping enhance product performance and increase speed to market.
Our global approach allows greater specialization and specific expertise in the consumer solutions markets of beauty care, nutrition, and pharmaceuticals. Centered on the industry-specific needs of customers and suppliers, our teams are nimble, responsive, and built to serve. Operating in a challenging global economy, we're providing customers with innovative growth opportunities on virtually every continent.
Understanding customer needs is essential
Part of our consumer solutions category, the beauty care, nutrition, and pharmaceutical teams serve essential end-markets globally, where customers benefit from our solutions centers model of formulation expertise. More than 135 formulation and application experts at our 48 Solutions Centers tap into fresh and impactful means to grow, providing market insights, strong technical support, and product development consultation. With a global view of our customers' challenges and obstacles, we bring together specialized knowledge and services to formulate, prototype, blend, test, and analyze products, taking them from a simple concept to commercialization. No matter where you are on the spectrum—formulating, manufacturing, selling, or expanding your business, smart global solutions are needed to get ahead and stay ahead. We can help, with:
Dedicated product and market support: A specialized team with an industry-specific focus and accountability, globally sourcing and supplying the broadest offering in the industry from world-renowned suppliers, while providing local and regional customer service.
Deep, beauty care, nutrition, and pharmaceutical industry service: Global teams with diverse backgrounds in business, sales, science, technology, market research, marketing, sustainability, and digital. Industry-specialized service spanning risk mitigation through dual sourcing to customized product packaging.
Global Solutions Centers: Laboratories and kitchens employing technical staff and research scientists with formulation and technical expertise, who are dedicated to serving our customers better, solving industry challenges, and finding innovative, market-leading solutions.
Digital leadership: A suite of secure, functional online business options enabling remote business and advanced supply chain services from anywhere in the world.
Solving tough challenges is achievable with exceptional leadership
Matthew Ottaway, a leader with more than 20 years of chemical and ingredient industry experience in beauty care and food ingredients, is the senior vice president of consumer solutions at Univar Solutions. With a successful history of growing and connecting these markets around the world, his new role elevates our ability to predict and plan for market trends and lead the ingredient distribution market with new ideas, meeting evolving customer demands. "Our end goal is to become the best in class global solutions provider for each consumer industry, and to safely deliver value to our customers and suppliers. Recognizing that we can create greater value through specialization, we have organized and streamlined beauty care, nutrition, and pharmaceuticals and built a dedicated leadership structure with a global approach," said Ottaway.
"Success in these industries is driven by strong, insightful leadership. Kelly Gilroy is our vice president of global beauty and personal care. Kevin Hack is our vice president of global food ingredients, and Dawn Guay is our global marketing and technical sales director of nutraceuticals. Without a doubt, these individuals can lead our customers and suppliers to success. They have highly experienced teams who are passionate about beauty and personal care, food ingredients, and nutraceuticals. They have the backing of account managers, sales and technical personnel worldwide, and the resources of our Solutions Centers," continued Ottaway. "Whether it's experimenting with innovative technologies or formulating with tried-and-true ingredients we have the expertise to successfully partner with our customers in these industries, to solve their toughest challenges, expand their reach, and deliver the value that's needed to be successful," explained Ottaway.
Nick Powell, president of EMEA/APAC and global head of Consumer and Industrial Solutions, trusts that a global market approach will provide new opportunities for growth. "We are seeing changes in market conditions and customer preferences. As beauty care, nutrition, and pharmaceutical markets are growing and evolving rapidly, so is our approach to serving them." Powell summed up the impact of doing business in a global economy. "We have put in place Streamline 2022, as part of our strategy to streamline, innovate, and grow. We believe that our S22 program will enhance our global approach to important end markets like beauty care, nutrition, and pharmaceuticals, ensuring we have the agility needed to progress and change with the industries, accelerate growth, advance our digital capabilities, and lead to greater operational efficiency, better serving our customers."
Unsurpassed product, market, and regulatory knowledge
We recently shifted our 14 end markets into five macro categories—including consumer solutions. With this, we are adapting to the needs of our markets, providing a greater depth of focus, enhancing consistency, accelerating growth, and bringing value for customers and suppliers in all geographies.
Beauty and personal care, food ingredients, pharmaceuticals, and nutraceuticals make up consumer solutions. Designed to meet growing customer demand, this approach enables us to globally serve the beauty care, nutrition, and pharmaceutical markets with expertise located in all major regions, backed by a worldwide network of state-of-the-art Solutions Centers.
In addition to consumer solutions, our remaining categories include:
General Industrial
Services & Other Markets
Industrial Specialties
Refining & Chemical Processing
Digital on Demand: The 'Always Open' Shopping Destination
At Univar Solutions, we use "digital" to think and solve problems differently for our customers and suppliers. This year, as COVID-19 created a significant, unexpected marketplace disruption, digital solutions have become an even greater cornerstone worldwide—we have all been required to take our professional and personal business and interactions virtual.
While our digital transformation has been in the works for some time, COVID-19 accelerated that timeline. We have focused even more intently on creating and expanding essential and innovative online solutions for customers and suppliers, making it easier and safer to do business with us. New platforms have been designed, providing a secure way to maintain communication and conduct business with existing customers and our supplier partners, and build relationships with new and potential customers.
The expansion of our industry-leading digital capabilities has resulted in more opportunities to perform a variety of tasks more quickly and easily, from any device, anywhere in the world, and at any time:
Search for a product
Request a quote
Place or revise an order
Track an order
Locate technical and safety data
Tailored offerings allow you to conduct business on your terms
We're focused on the success of your business, and "open" 24/7, to enable you to do business smarter, faster, and better:
Shop.UnivarSolutions.com – Our shop provides customers a single point of access to our full catalog of 17,000+ products, through an innovative e-commerce experience that includes complete order status, invoicing, transaction history, safety, and regulatory documentation. The site also contains new order tracking functionality that provides customers with real-time order status.




ChemCentral.com – A perfect match for buyers who want a simple, no-frills buying option and a transparent, all-digital experience. ChemCentral.com provides fast, easy, and direct access to a chemical and ingredient product portfolio with detailed product information and simplified pricing.




UnivarSolutions.com – Our website offers essential information for a diverse set of industries. Digital tools and resources including a product and formulation finder help accelerate the product development process for customers. Industry-focused content highlights ways to help reduce the total cost of operations and meet the latest regulatory requirements. For suppliers, the site offers valuable market reach. UnivarSolutions.com is available on a global platform that leverages regionally curated content and local language support.


This multi-channel approach seamlessly brings together our industry-leading portfolio and premier suppliers with our customers, under the leadership of James Molica, vice president of digital and iSales at Univar Solutions. "We have been proudly leading the way in designing digital solutions for chemical and ingredient distribution for some time. COVID-19 has further proven the value of these digital solutions in a global economy. Adding platforms such as Shop.UnivarSolutions.com and ChemCentral.com greatly expands our e-commerce offerings," said Molica. "Our goal is to provide both existing and new customers with options to search, source, and self-serve anytime and anywhere. These new tools will make it easier for customers to do business through a streamlined buying journey and a digitized end-to-end supply chain."
With buying trends permanently moving many customers to a digital environment, our team will continue invest in and expand its e-commerce offerings regionally through late 2021. "We initially launched these platforms in the U.S.A. and are looking forward to also rolling them out globally. Customers across the world continue to seek information, select products, make purchases, and manage their business online. With that, we have designed our suite of digital capabilities to meet these needs and are fulfilling a significant need at precisely the right time," said Molica.
Getting Back to Business: Webinars Around the World
As COVID-19 unfolded, quickly changing market conditions created new and unexpected consumer and business behaviors. The flexibility and agility of businesses was tested, with successful ones adapting to effectively meet customer needs. Companies had to seek safer and more value-added ways to engage and connect while remaining socially distant, with intermittent travel bans and stay-at-home orders. Across the globe, live, in-person conferences and events have transitioned to become virtual or hybrid, digital events, using new technology and tools to collaborate in real-time. At Univar Solutions, we're continuing to build on our industry-leading digital foundation, providing our customers and suppliers with digital solutions to address their business challenges. Live webinars are at the top of the list.
A webinar is a presentation, seminar, roundtable session, or workshop conducted over the internet. It sounds simple, but the value and benefits webinars bring are far beyond simple. "Webinars are an important tool in our broader digital suite of services available to our customers. Offerings are timely and tailored for a specific audience, led by industry experts, and touch on relevant topics with reliable information," said Nick Powell, president of EMEA/APAC and global head of Consumer and Industrial Solutions at Univar Solutions. "Our webinars reflect and cater to our customers' and suppliers' geographic dispersion across the globe, covering new products and aspects of all businesses, whether consumer, industrial, or service-based."
Although we have offered regional webinars for years, our business experts now conduct 2-3 live webinars weekly, which are globally executed. The topics are in part determined based on input received from customers and suppliers and range from product education, formulations and the latest lab and technical advances, to global trends and innovative solutions across every industry and end market. Our experts have also been conducting webinar series' in conjunction with suppliers, covering industry-specific product topics. For example, the coatings, adhesives, sealants, and elastomers (CASE) team in Canada recently hosted a highly regarded online Innovation Series, featuring weekly webinars over five weeks, partnering with suppliers like Dow, Vencorex, Cabot, BASF, and Nan Ya.
"One of the most significant results realized from webinars is better, stronger relationships. Our webinars allow for real-time, personalized discussion, one-to-one chats, and live Q & A, benefitting everyone by bringing together virtually both customers and suppliers," added Arnita Wofford, global director of commercial communications at Univar Solutions. Any questions that can't be accommodated during the scheduled webinar timeframe are followed-up on directly by the account and product management teams.
Discover upcoming and on-demand offerings
Today, our webinar line-up is more diverse than ever before. Best of all, if you miss a live presentation, you can view most of our webinars on-demand, 24/7/365.
Quote this
"Great information and really found the ingredient spotlights useful." - Conscientiously Clean Webinar, August 4
"Perfect presentation--thank you." - Formulating Solutions with Functional Lipids for CBD Applications Webinar, July 23
"Based on this, we would like to work with your technical staff to formulate plant-based milk with flavors." – Plant-Based Milks Webinar, June 25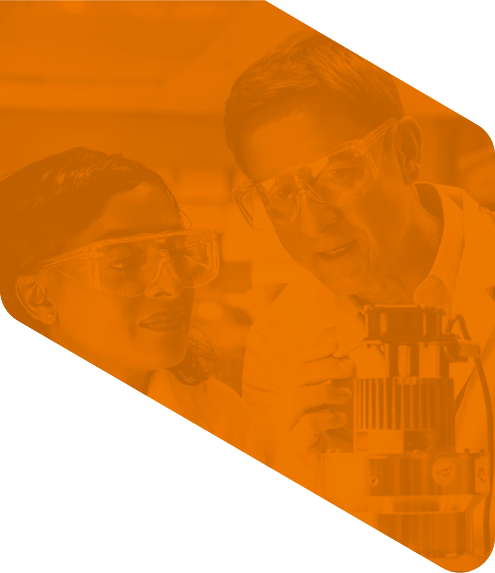 Have a question?
Please select one of the choices below as the reason for contacting us:

*
Ask a Question or Request a Quote
SDS Request