By Allison Hunter & Delly Dyer
The humble cosmetic stick has seen a steady increase in popularity in recent years. Initially introduced as a solution for single-function products such as eye shadows and concealers, the stick format has seen continued success as more and more brands have introduced stick variations for color applications.
Between 2015 and 2019, there was a 114% increase in new color cosmetic stick product launches. It's no surprise that the increased popularity of stick formats has also aligned closely with the increased consumer demand for convenience and portability. A stick is an easy-to-carry solution that can be applied directly with little fuss—the perfect convenient color solution.
Why Multifunctionality Matters
As the focus on convenience has grown, so has the demand for multiuse and hybrid products. These multifun­ctional products appeal to busy consumers, as well as those who are less interested in expert makeup application.
With all the makeup tutorials available on contouring and multilayered looks, it's at times easy to forget that there are consumers out there who are not interested in contouring, or who are intimidated by the buildable looks. Instead, these consumers are looking for reliable easy-to-use products that help them maintain a simplified makeup routine.
One product that does two or three things means they have less to carry when traveling, less to learn in terms of application, and more flexibility to create a range of looks with fewer products.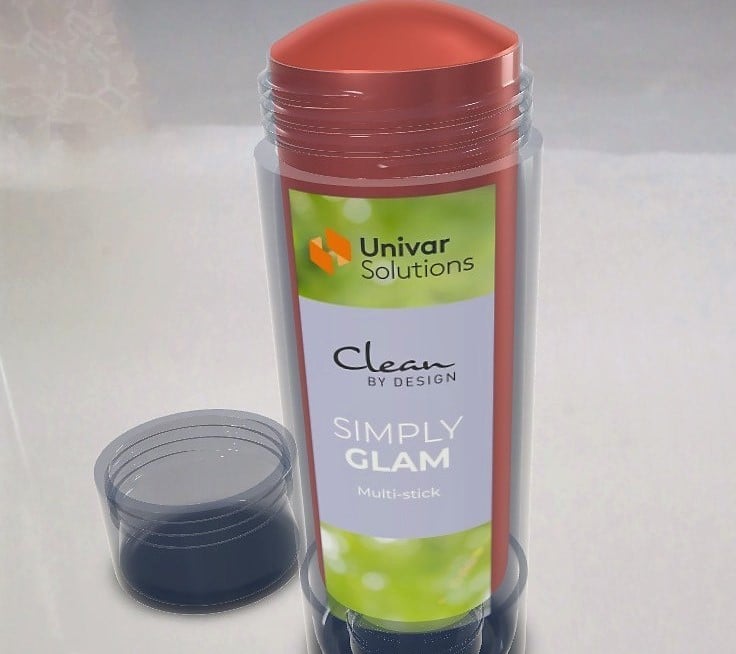 Simplifying Beauty Routines
There is also a growing segment of women moving away from the 45-minute beauty routine, looking to spend no more than 10 to 15 minutes applying their look in the morning, and expecting that same look to last throughout the day.
Beginning in 2017, multiuse stick products took over the category, outpacing single-function stick products. According to Mintel GNPD, 7% of all U.​S. color cosmetic product launches in 2019 were multiuse stick products. Nearly every major brand has an all-in-one or multifunctional stick within their color cosmetic range, most focused on cheeks + eyes or lips + cheeks + eyes.
Minimalist Multifunctionality
The multifun­ctional stick poses a challenge for formulators—creating a hard stick that doesn't crack or break but has good payoff in color intensity and amount of product delivered to the skin. They also need to offer a creamy texture, good heat stability, and comfortable wear properties with wear longevity tailored to the product type.
If that list of requirements isn't challenging enough, formulators also need to consider how to create a multifun­ctional stick that meets the new clean beauty demands that are impacting every segment, including color cosmetics. Clean beauty claims are the fastest growing in terms of NPD, and consumers are looking for brands that align to their principles and values.
One of the most interesting and challenging tenets of the clean beauty movement is a short INCI list. However, a glance at some typical color cosmetic stick products reveals that many have quite a long list of ingredients. This is not surprising given the performance requirements, and the sometimes-conflicting properties desired for these type of products. The right balance of texture, color, stability and wear is not a simple ask, often leading to a complex ingredient list.
When formulating color cosmetic sticks, the temptation is to put together an initial formula with all components and then add additional ingredients to fix issues or balance competing properties. Unfortun­ately, this approach can be part of what leads to those lengthy ingredient lists, keeping many sticks out of the short INCI category.
Strategies for Simplified Formulas
Our team has developed a different approach to cosmetic stick development featuring simple ingredient lists—without compromising on performance. The approach involves screening the individual compatibility of the structuring waxes and oil components first, before beginning to optimize the complete formula. This helps to achieve high performance with a shorter INCI list. To illustrate, we present a recent project: a clean multifun­ctional stick for lips + cheek + eyes.
Our team has developed a different approach to cosmetic stick development to help formulators create new innovative products that can claim simple ingredient lists, without compromising on performance. Our approach involves screening the individual compatibility of the structuring waxes and oil components first, before beginning to optimize the complete formula. This effective approach helps to achieve high performance, with a shorter INCI list. Let us walk you through how it works, by reviewing a recent project our team completed—a clean multi-functional stick for lips + cheek + eyes. Request the full formulation or sample here.
Emollient & structuring wax compatibility screening
In addition to clean beauty claims, we were asked to ensure the multi-stick would be extremely creamy to allow for smooth application on lips, cheeks and eyes. We also wanted a color that popped but was still buildable, so the user could create a range of looks with just the one stick.
To begin, we evaluated the compatibility of each emollient oil we planned to use with a structuring wax. For emollients, we selected Solvay's Mackaderm® LIA because it is a high spreading, light and non-greasy ester oil made from sugar cane. We also selected INOLEX's SustOleo™ DCS since it is a palm-free, 100% natural emollient with light cushion and silky after feel. If we could achieve a short INCI list with these two naturally-derived emollients, we'd have an unbeatable clean formulation.
When formulating stick products, there is an optimal amount of compatibility between the oils and the structuring wax to achieve the desired smooth, creamy texture. Figure 1 shows incompatibility when evaluating an initial structuring wax at 15% with both Mackaderm® LIA and SustOleo™ DCS. The texture and feel of these blends was grainy, rather than smooth and creamy. We could improve the compatibility of this blend through a combination of lower and higher melting structuring waxes, and additional types of emollient oils, but that would defeat our goal of a simple INCI list.
Instead of adding waxes and emollient oils, we evaluated PERFORMACOL® 425 Alcohol from New Phase Technologies as the structuring wax. This is a hard structuring wax with a high melting point that is promoted for use in formulating heat-stable sticks with good payoff and creamy texture. Figure 2 shows that PERFORMACOL® 425 Alcohol was compatible with both Mackaderm® LIA and SustOleo™ DCS and the resulting blends had a very smooth creamy surface.
Stick optimization
With the knowledge from the compatibility screening study, we developed an initial formula by adding pigments, flavor, and anti-oxidant vitamins to the Mackaderm® LIA, SustOleo™ DCS, and PERFORMACOL® 425 Alcohol. In the initial prototype, shown below in Figure 3, you'll see that color differences developed. They can be seen along the right edge and on the bottom where the surface is broken, indicating that the pigments are not evenly dispersed. We then looked for one ingredient that could help further optimize this initial formula. In the end, we added LexFeel® Vibrant MB, which is a USDA Certified Biobased product with 82% biobased content, and promoted as improving pay-off and vibrancy of pigments in color cosmetics, while providing a creamy texture. When comparing the two stick products below in Figure 3, LexFeel® Vibrant MB improved the distribution of the pigments in the stick as shown by the uniform color of the stick.
With this optimization, we had a final product that was almost better than expected. Our multi-functional stick hits the performance requirements along with a balance in properties. The color is even and vibrant, the finish is luxuriously creamy, and the stick is hard but doesn't break or crack. Our INCI list is also much shorter than the common stick formula on the market and incorporates naturally-derived emollients.
We expect this product category to see continued growth, aligned to increasing consumer demands for clean simple products that offer convenience and hybrid functions.
See the full Simply Glam lips+cheeks+eyes formulation and more Clean Beauty formulations in our Clean by Design Campaign here.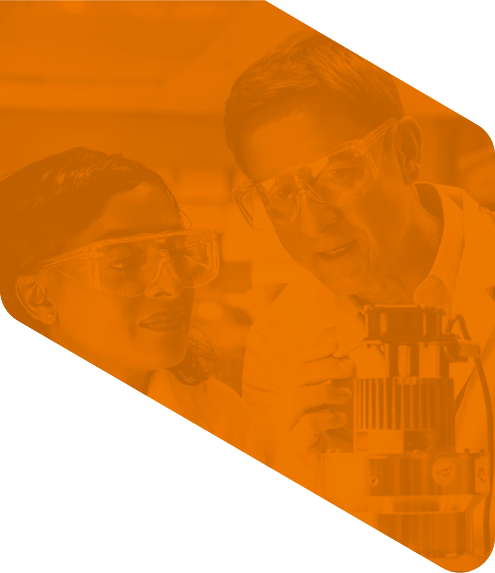 Have a question?
Please select one of the choices below as the reason for contacting us:

*
Ask a Question or Request a Quote
SDS Request