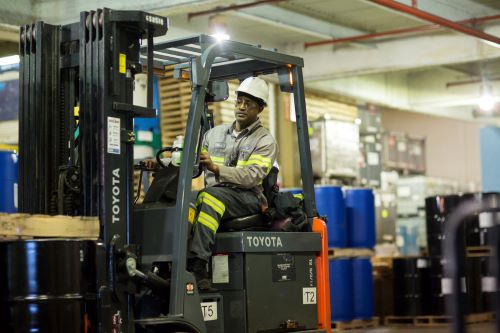 THE CHALLENGE
Chain of command did not communicate bath levels, resulting in a severe product shortage
Without this specific product, operations were at risk of a production shutdown over the weekend
Customer needed rapid delivery and logistical support after working hours
THE SOLUTION
As global supply chain delays continue to affect timely deliveries, local solutions are more important than ever before. Knowing your local partner and getting access to what you need, when you need it and, in this case, if restock is critical to your entire operation. Our team has you covered day or night.
THE RESULT
We rapidly deployed a solution to save 100-man hours of lost time, totaling $500,000, by preventing an unexpected manufacturing disruption. Our swift actions for this customer went beyond the line of duty to deliver the products they needed as quickly and safely as possible. We also recommended a more reliable process to ensure there are extra reserves of this chemistry on hand to sustain future operations.
Swift local product delivery saves manufacturing production operations
Read how our West Coast team helped a local equipment manufacturer access its most critical product and keep operations on track—in less than 24 hours.
An innovative original equipment manufacturer (OEM) avoided unexpected downtime when our local account manager located the company's most critical product after discovering supplies were nearly depleted. Our quick solution to find spare supplies outside of office hours—and tapping another customer to support the supply chain—helped this OEM keep its operations on track to meet market demands.
After work hours on a Friday night, Univar Solutions Account Manager Jared Huston received an urgent call from a customer notifying that they were out of a product essential to their scheduled production that weekend. Without this chemistry on hand, the customer faced the risk of shutting down operations for several days. Understanding these supplies' criticality, Huston worked to find the fastest solution to support his customer in need. Knowing his customer base, he reached out to another customer using this product to determine whether they could spare a few drums until the issue was resolved on Monday with a restock bulk order.
Huston's close customers heeded the call. Located near the facility in need, our trusted customer had enough product to spare and the willingness to coordinate a pickup time that same day, after hours. What seemed like the start of a crisis concluded in only a few hours' time, giving this customer peace of mind while avoiding an operational shutdown. "Strong relationships are what made this solution possible," Huston says. "Without those trusted relationships and a local network, this solution would never have been possible."
Customer Value
Focusing on customer service above all, our local account team members are trusted partners who are committed to resolving any unexpected distribution challenges that arise for their customers. Our local chemical distribution solutions focus on keeping your operations running so you can keep pace with market demands.
Watch a video and learn how we are helping customers in California and Nevada tackle distribution.
We've got your back!
Removing Uncertainty from the Supply Chain
At Univar Solutions, we have longtime relationships with leading suppliers of more than 6,000 chemicals and ingredients. These relationships mean we can supply what our customers need when they need it. We work with our customers in your area to keep tabs on their product needs and ensure that our local warehouses have the necessary chemical and ingredients on hand. In many cases, we can help you identify opportunities to bundle multiple chemicals, helping to reduce the cost further.
Discover More Solutions:
Supply Chain Solutions
Product Catalog
Western Region Local Chemical Distribution Network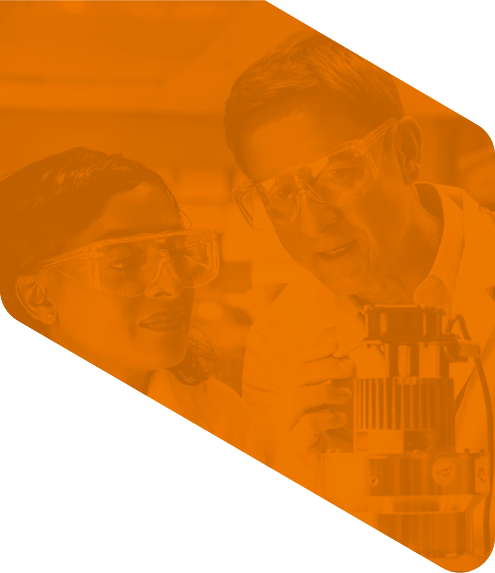 Have a question?
Please select one of the choices below as the reason for contacting us:

*
Ask a Question or Request a Quote
SDS Request