Investing in quality solutions for automakers drives better business.
With billions of dollars and longstanding reputations on the line, manufacturers cannot produce cars with coating defects and expect to remain competitive or in business.
For an automotive manufacturer, there aren't many problems that are more discouraging or costly than paint and coating application issues which mandate a stop in production. Watching defects appear in a vehicle's finish, such as paint cratering and fisheyes caused by silicone contamination, is particularly frustrating because the defects can be prevented if the right processes and testing are in place at the outset. Not only do defects harm the vehicle's appearance, they can also interfere with the protective qualities of the coatings, and repairing defects can often lead to additional issues beyond the original problem.

With so much at stake, strict quality control measures and testing are needed to ensure that paint and coatings are free from the most minute amounts of silicone, for error-free vehicle application. Even low levels of silicone, considered to be parts per billion (ppb), can cause craters in automotive paints and coatings. Auto manufacturers must be certain that its suppliers don't introduce silicone to the paint process, with rigorous lab tests to verify this is the case, prior to applying coatings. However, testing methods like the ToF-SIMS method used by the University of Western Ontario to detect silicone at ppb levels in purge solvents, can be difficult and costly, and time consuming.
In Ontario, Canada, it was apparent to the Univar Solutions team that they needed a more cost-effective, time- efficient and trustworthy in-house process to quantitatively test for silicone contamination in containers of purge solvent. To better serve its automotive coatings customers and ensure the highest quality purge solvents would be provided, a customer-focused team of leading Univar Solutions Quality Assurance and Laboratory and Technical Services scientists and staff quickly mobilized. They immediately set out to devise a silicone testing solution and a go-forward approach to ensure select Univar Solutions facilities that provide solvents or repackage solvents, remain silicone-free.
After exploring different test methods, the customer-focused team chose Inductively Coupled Plasma - Optical Emission Spectroscopy (ICP-OES) with a proprietary sample introduction system. This unique method can detect silicon as an element, and hence determine the silicone content of an organic solvent in extremely low ppb levels within minutes. There are only a few labs in North America designed to carry out this test, and the Univar Solutions lab in Ontario is the only one in Canada currently performing this test for the automotive industry.
After the Univar Solutions lab began using this method, all incoming solvents were tested for silicone. When repackaged, every container of solvents shipped to auto manufacturers can also be tested for silicone contamination using this method, ensuring packaging does not introduce silicone into the container. To prevent silicone contamination at Univar Solutions lab and repackaging facilities, the team introduced stringent automotive solvent handling procedures around people, products, packaging, maintenance, and cleaning, and employee awareness and training to ensure silicone-free facilities remain a priority.
With this, we're ready to start working on your next solution. Experience peace of mind that comes from knowing you can count on Univar Solutions teams across the globe to establish innovative solutions that benefit your business. Call us at +1 416.740.5300 or contact us.
THE CHALLENGE
Silicone is one of the leading enemies of automotive manufacturers. The potential sources of silicone contamination in paint and coatings are many and can lead to expensive defects and re-work. Manufacturers stand to lose precious time and money when silicone contamination occurs. It can result in an extreme number of part rejections or even shut- down an entire production line. However, testing for silicone contamination in every container by a third- party prior to application can be costly and time- consuming. The challenge of how to balance customers' needs with reliable testing was taken on by a Univar Solutions team in Ontario.
THE SOLUTION
Univar Solutions scientists created an in-house test method at our lab that allows our team of scientists to test quantitatively for silicone content and contamination of a solvent, assuring a high-quality product within minutes.
THE RESULT
Univar Solutions established its own, new ICP-OES test method—the only one of its type in the industry, that replaced the ToF-SIMS University-based method, resulting in a cost savings on testing of approximately $400K annually.
All incoming solvents are tested for silicone, to ensure the repackaging facility is silicone-free. Also, all containers shipped to an auto manufacturer are tested for silicone using this method.
Automotive solvent handling procedures were developed, and employees were trained to prevent silicone contaminants from entering the facility.
To date, there have been no known silicone contaminations in our solvents. Those repackaged at our Ontario facility are certified as "automotive- grade" or silicone-free.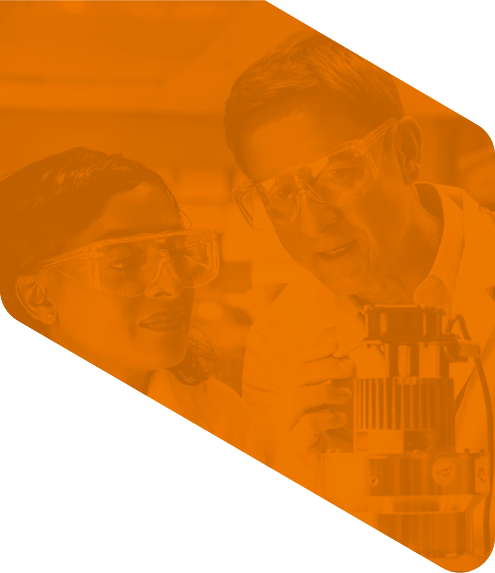 Have a question?
Please select one of the choices below as the reason for contacting us:

*
Ask a Question or Request a Quote
SDS Request