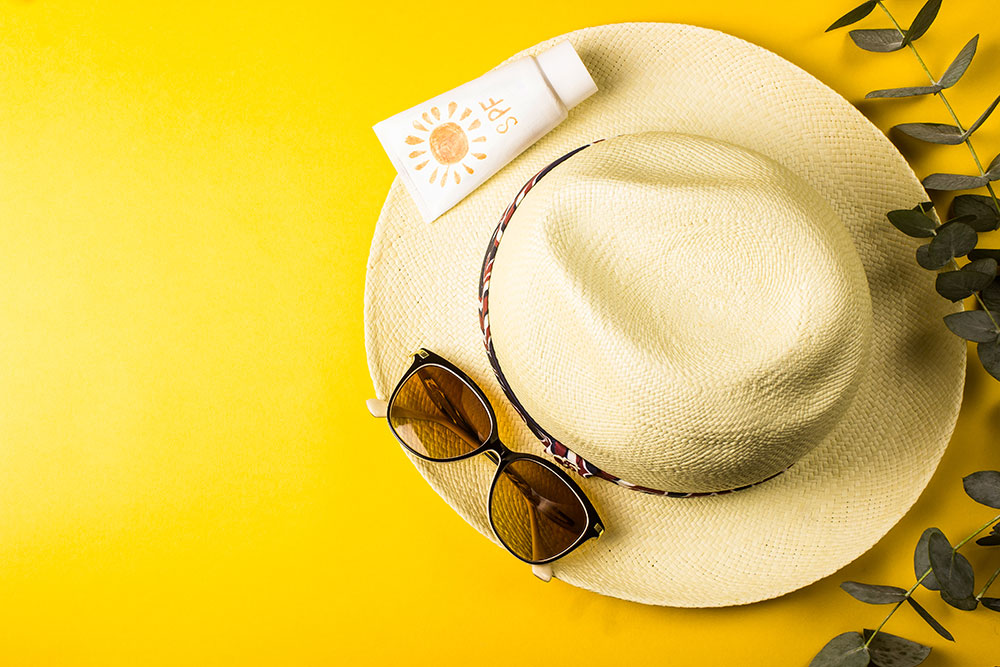 Written by Dr. Erin Burke, Technical Manager, Lab Services & Analytical
As we welcome May and move into the start of the hot, summer months, many of us are anxious to phase out of this stay-at-home period and spend some much-needed time outside, soaking up the sun. Whether its planting a garden, taking a bike ride, or walking on the beach, with so many of us yearning to be outdoors again, this month's blog post is dedicated to the importance of wearing sunscreen.
Over the last few months, we've been bombarded with a lot of statistics, especially about the COVID-19 pandemic, and while important, let's take a closer look at another illness sweeping our nation. Did you know that skin cancer is the most common type of cancer in the United States and that approximately 9,500 people in the U.S. are diagnosed with skin cancer every day?1 These numbers are truly eye-opening, and I recently became a part of this crowd when I received my own skin cancer diagnosis earlier this year. The small lump that I noticed in my scalp turned out to be a basal cell carcinoma and required a particular microsurgical procedure called MOHS for removal. On the skin cancer spectrum, basal cell carcinomas and squamous cell carcinomas are the two most common forms of skin cancer, affecting an estimated 3 million Americans a year, and are, fortunately, highly curable with early detection and proper treatment. Once the shock of my diagnosis wore off, I began to reflect on all of those times I spent too much time having fun in the sun with little regard to protecting my scalp with sunscreen just as much as I did for the other sun-exposed parts of my body. If only I could go back in time and have a conversation with my younger self about having a good head-to-toe sunscreen regime for every daily outdoor adventure.
Although my efforts to invent a time machine have been unsuccessful thus far, I can say that our Beauty and Personal Care technical team at Univar Solutions have developed several amazing sunscreen formulations. The formulas meet both new, state legislation requirements and consumer demands for high SPF sunscreen products formulated for a variety of different skin types and activities. A few of my favorites are included in our Hawaii Sunscreen and Beach Ready Kits. The Hawaiian Surf SPF 30 Body Lotion, Mineral -based SPF 50 Sunscreen, High SPF (50+) Water-resistant Sunscreen, Powderful Protection SPF 50 Mineral Powder, and Take Your Hat Off SPF 30 spray prototypes not only contain some of the best skin and sun care ingredients from a few of our premier suppliers, but they have all undergone both in-vitro SPF testing with our in-vitro SPF tester and stability testing at our Houston Solutions Center.
Formulating sunscreens with a high enough SPF factor and conducting appropriate SPF testing to ensure that the formulation will perform as desired and required, is a must for any brand. According to the FDA recommendation, sunscreens need to have a minimum of SPF 15 and be broad spectrum to protect skin against both UVA and UVB rays that can cause sunburn; however, the American Academy of Dermatology (AAD) recommends using SPF 30 sunscreens that are water-resistant for at least 40 minutes in water.2 Formulating a sunscreen that meets these requirements, while maintaining good skin feel, performance, and stability can be a very challenging assignment. Therefore, it's important to give careful consideration to the types of ingredients chosen for a sunscreen formula as well as understand how ingredient quality and proportions can impact the desired SPF value, performance, and stability.
Univar Solutions has one of the most comprehensive personal care portfolios in the industry and are proud to offer a wide range of organic UVA and UVB filters, inorganic UV blockers, silicones, SPF-boosting emulsifiers, film formers, rheology modifiers, emollients, and naturally-derived extract ingredients to make your sunscreen formulations a success. In addition to our amazing ingredient offerings, our expert Beauty and Personal Care technical team and formulators at our Solutions Center Labs are available to make material recommendations and help you formulate your next generation of sunscreen products. They can also measure the in-vitro SPF value (static and critical wavelength) as well as perform comparative water resistance evaluations, and photostability testing of your sunscreen formulations as part of our Lab Services offerings out of our state-of-the-art Houston Solutions Center Laboratory. This initial in-vitro SPF testing of your sunscreen formulations is a critical step in getting your sunscreen formulations optimized and more market-ready. Univar Solutions truly offers the total package for sun protection!
It is my sincere hope that we will all emerge from our quarantine confines healthy and ready to enjoy the summer months ahead with as much normalcy as allowed. Whatever the new normal brings, I still plan to have some fun in the sun, but will be paying more attention to applying sunscreen daily and wearing the best wide-brimmed sun hat that money can buy!
If you are looking for sunscreen formulation inspiration, or more information about our sunscreen testing services, or how to request formulation kits or prototype samples, visit our Innovation page for more details.
---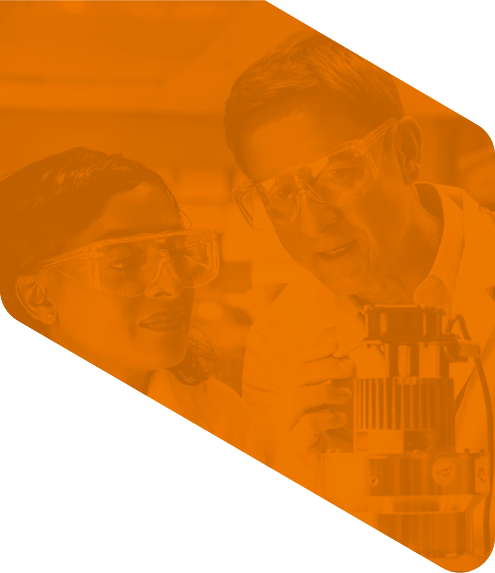 Have a question?
Please select one of the choices below as the reason for contacting us:

*
Ask a Question or Request a Quote
SDS Request