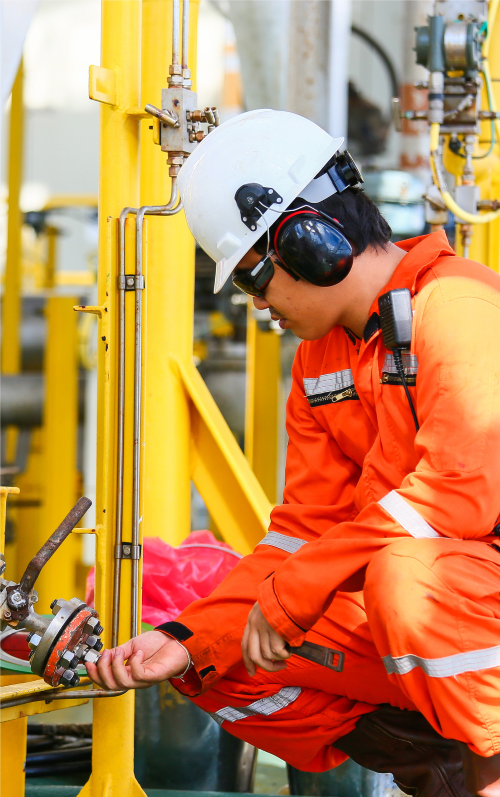 Proper maintenance is vital to safeguarding the smooth, uninterrupted operation, and longevity of your plant.
Ensuring your efficiency, production, and reliable equipment.
Contamination or degradation of the fluids used in your processes can impact your operations and damage your equipment. Univar Solutions offers customized service solutions across each segment of the energy industry to help customers every step of the way. With our 360 Preventative Maintenance Program, we can identify the presence of contaminants using a comprehensive process of sampling and analyzing glycols, heat transfer fluids, and more. If our analysis indicates issues with your samples, our seasoned energy experts will help you understand the source of the problems and create a detailed plan with recommendations to mitigate issues before they impact your site further.
Designing a Preventative Maintenance Strategy to Protect Your Plant
Step one – Developing a blueprint
Every business is unique, so we start by executing an in depth assessment of your operations to understand your sites, locations, products used, and key points of contact. We use this data to build the blueprint for your customized preventative maintenance program.
Step two – Creating a sample schedule
We work with you to determine the best sample frequency and the optimal schedule for each of your sites. Based on your requirements, we can create a customized annual, bi-annual, or quarterly program.
Step three – Sampling and performing expert analysis
Based on the approved analysis schedule, our team will pick up samples from your plants. At the lab, we can determine the general product condition/health and detect the presence or absence of contamination or degradation.
Let's get started today! Request information.
Step four – Reporting results and recommendations
Our customized reports are designed to provide the right level of information needed at all tiers of your organization. Reports encompass three sections:
A one-page summary Perfect for your corporate and supply chain teams, our one-page summary provides a succinct overview of sites sampled, condition status, and key action items.
Complete site results Your operations team can use this section of the report to see the results for each site sampled, including a color-coded condition status, issue detail, and recommendations.
In-depth sample analysis For your maintenance and mechanical team, we provide the complete results on the properties of each sample, along with detailed recommendations.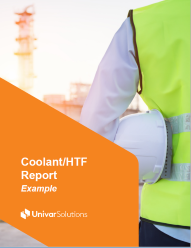 "The reports we received from Univar are very easy to interpret & provide quality, useful information enabling us to maintain our glycol systems & prevent any problems. Excellent service!"
Energy Customer
Southern Alberta, Canada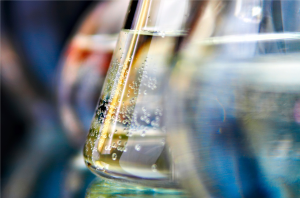 Mitigation solutions to protect your equipment
Our technical service team is available to throughout the process. If a sample confirms contamination, we work with you to quickly deliver and implement the chemical and service solutions required.
Inhibitor packages & adjustment fluids
Proper selection and maintenance of inhibitors is critical. With our program, we ensure you know which inhibitor package will help you maintain corrosion protection and extend the capacity of your fluids.
We offer a variety of inhibitors and adjustment fluids to keep your systems running smoothly, including pH boosters, metal inhibitors, and cavitation protection additives, to name a few.
Drain, flush and refill with ChemCare
If any of your sites require a drain and refill, our ChemCare waste management experts can drain according to your schedule. We can maximize efficiency by using one truck for the entire process, and dispose of any waste fluids or byproducts in a responsible and sustainable manner. Click here to learn more about ChemCare.