Consumers have become increasingly aware of their health and wellness over the past several decades; many now believe that diet and exercise alone are no longer enough. Today, emotional and mental health has become nearly as important as physical health. Consumers now look to combine high-quality food that is real, fresh, and varied with exercise, sleep, and stabilizing mental practices to energize and strengthen their bodies.
Though consumers are taking a more holistic approach to wellness, food still plays a vital role. Over 40% of consumers experimented with a diet in the last 12 months.1 In some cases, more progressive consumers even monitor the impact of specific foods on their bodies and metabolism. This awareness of the effects of diet on the body causes them to be more concerned about choosing the right kinds of protein, the right types of fat, and the right kinds of and amount of carbs. Food has to taste good and be of good nutritional value. Fortunately, food ingredient technology advancements have created more options than ever for these wellness-minded consumers.

Download Our Wellness Brochure (English)
Download Our Wellness Brochure (French)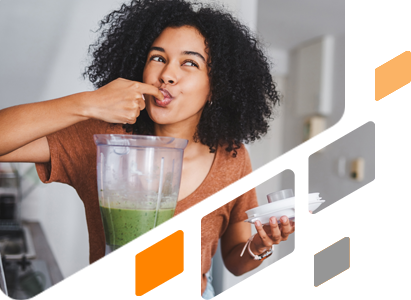 Healthy Enhancement
An exciting part of today's Wellness trend is Healthy Enhancement. Healthy Enhancement refers to the addition of functional and nutritional ingredients to traditional favorite foods. To maintain a healthy diet, many consumers look for foods that are high in protein, high in fiber, and fortified with vitamins and minerals. However, there is a challenge to this trend. Products that are 'fortified' can carry the perception that they are synthetic or 'over-processed,' so it is important to choose ingredients that can maintain your clean label.
Need some help with a specific product enhancement or clean label formulation? Contact one of our food scientists for help.
Protein
Protein enrichment has been an established trend for some time; however, the protein market is changing. More consumers are looking for a whole lifestyle approach to nutrition, seeking protein sources in everyday fare beyond traditional shakes & bars. At the same time, the trend towards plant-based eating has created significant interest in plant proteins. Though plant-based proteins have traditionally had a tricky time living up to their animal-based counterparts, advanced processing technologies have helped improve the taste, texture, and flavor of many plant-based options.
Fiber
Claims of "High/Added Fiber" have leveled off from previous highs, but remain important to North American consumers.3 The various health benefits of fiber are significant drivers that keep dietary fiber marketing growing in North America even as the number of new product launches with fiber claims has leveled off.
Vitamins & Minerals
It is possible to get all the nutrients we need from a varied and nutritious diet; however, whether through circumstance or choice, not everyone will follow one. Fortification with minerals can add back nutrients that are lost through processing and can be a positive way to improve the nutritional profile of products.
Superfoods
Rich in nutrients, superfoods can boost the nutritional density of any meal, snack, or beverage. The popularity of superfoods worldwide has increased significantly over recent years to meet growing consumer demand for healthier options.
Healthy Reduction
Another noteworthy part of the Wellness trend is Healthy Reduction. Healthy Reduction refers to the removal or reduction of ingredients perceived as unhealthy. Many times, these ingredients must be replaced with other components to maintain the taste and texture consumers demand. Again, it is important to choose ingredients that help keep a clean label.
Remember, our food scientists are available to help create healthy reductions while keeping a clean label.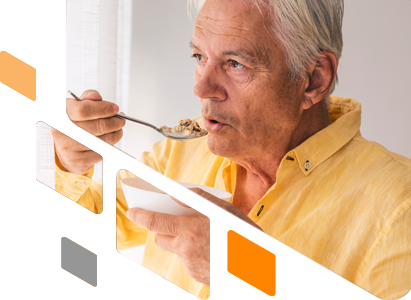 Fat
The number of new product launches in the fat reduction category is actually on the slight decline. For example, North American product launches that included fat claims were down 45% in 2019, from their peak in 2014, although fat claims remain the most common Wellness claim3. However, this reduction comes from an incredibly high base suggesting that the demand for fat-reduced products isn't waning.
Sugar
To reduce sugar intake, consumers have the options of sugar reduction and sugar substitution. With two in five US consumers using sweeteners "because they like sweet things but want to reduce calories, sugar-related label claims continue to grow2." The top three categories for claims are soft drinks, dairy, and snacks.2 At the same time, there is steady growth in the use of non-nutritive sweeteners such as stevia, erythritol, and monk fruit.2
Sodium
Historically a target for reduction and reformulation, salt remains the most used ingredient in food & beverage new product launches. That could be about to change as WHO member states have agreed to reduce the global population's intake of salt by a relative 30% by 2025.
Cholesterol
Cardiovascular disease is one of the most significant health challenges in Canada. Lowering low-density lipoprotein (LDL) cholesterol, or "bad" cholesterol, is one of the most important modifiable risk factors for heart attack.5 Phytosterols are naturally found in different types of food and can help decrease LDL cholesterol levels.6
SOURCES:
The Hartman Group
Innova Market Insights
Mintel
Euromonitor
Amgen Canada
Health Canada