Bringing indoor cleaning power to your outdoor spaces
Our backyards, patios and gardens continue to serve greater purposes as outdoor offices, happy hour retreats and staycation escapes. As these outdoor living spaces continue to become more versatile aspects of our environments, many consumers are looking for ways to bring indoor cleaning outside, creating safer and more sustainable at-home destinations for rest and entertainment.
The Outdoor Oasis outdoor cleaning formula kit helps homecare cleaning brands learn how they can develop and position their products to align with these continued at-home trends. Each prototype leverages taking the best in-class technologies that are currently applied on everyday in-home surfaces and expands their reach to your outdoor oasis. Many ingredients in this kit are derived from renewable carbon sources and are biodegradable, providing sustainable options for clean label products. Each cleaning formula was designed to tackle specific customer challenges and improve both the experience and effectiveness of outdoor cleaning maintenance, including our Cleangredients, Ecocert, SaferChoice and Nordic Swan solutions.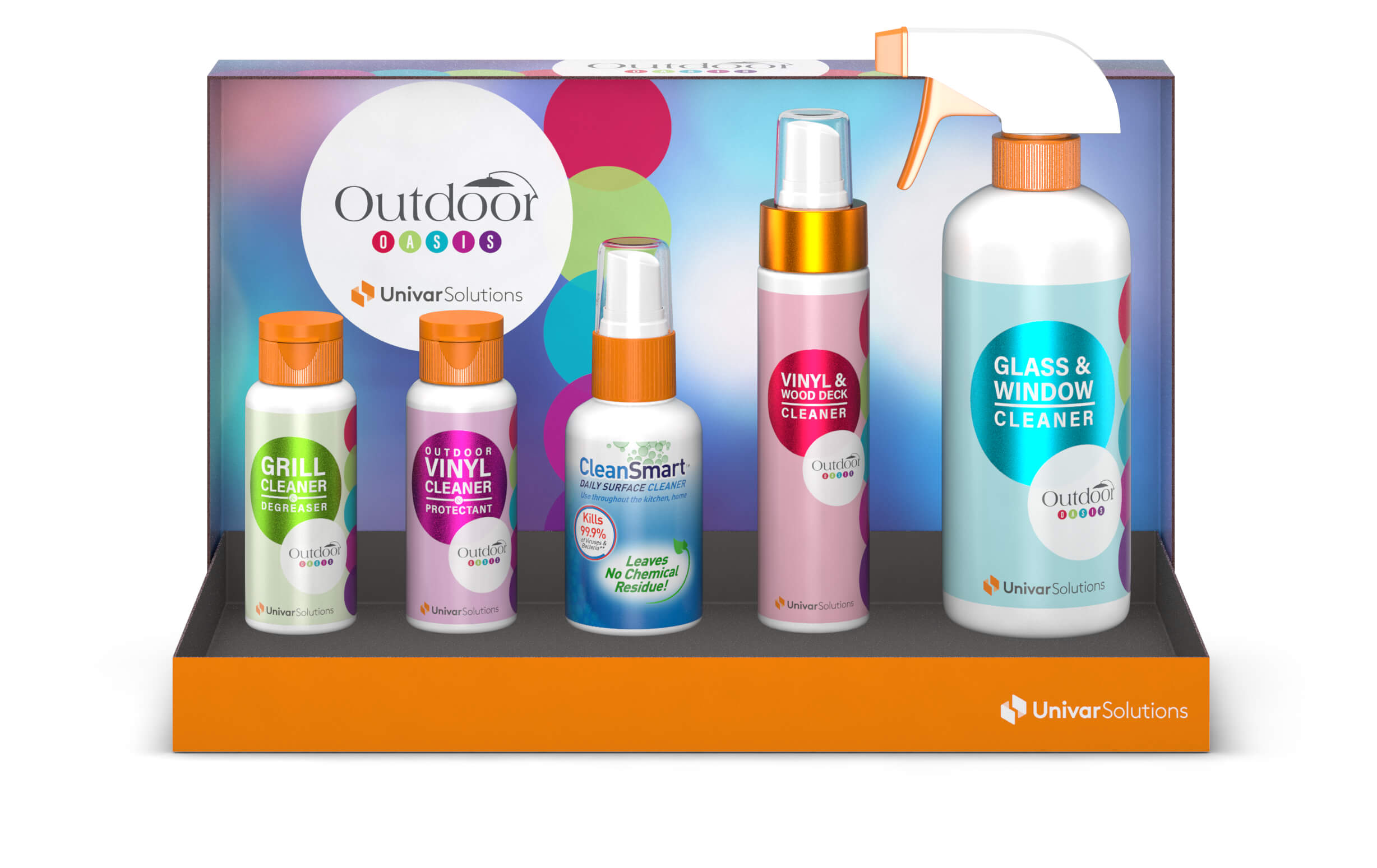 Need more market and technical insights?
Take a deeper dive into our ingredients.
Watch our Outdoor Oasis webinar highlighting key ingredients and the role they play in optimizing these prototypes.
Watch Now
---
Explore innovative formulas for outdoor cleaning products
Grill Cleaner and Degreaser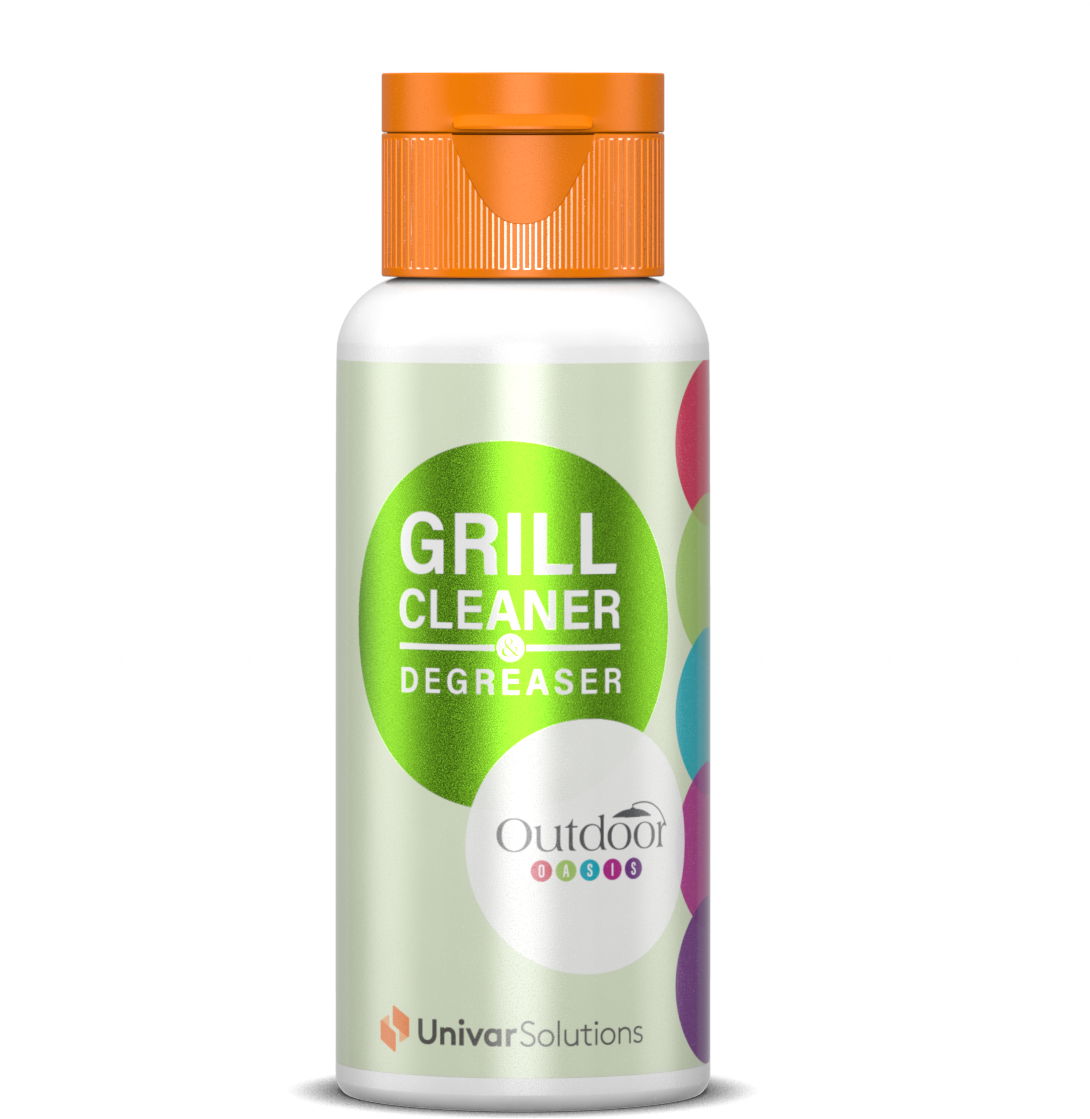 Grease and baked on food, you have met your match
This no-nonsense thickened alkaline grill cleaner easily removes food-based grease and cooking oils from metal grates and interior surfaces while also restoring the shine on even the most heavily used, dull stainless steel surfaces.
Suppliers: Dow, Stepan, Sasol
Vinyl Cleaner and Protectant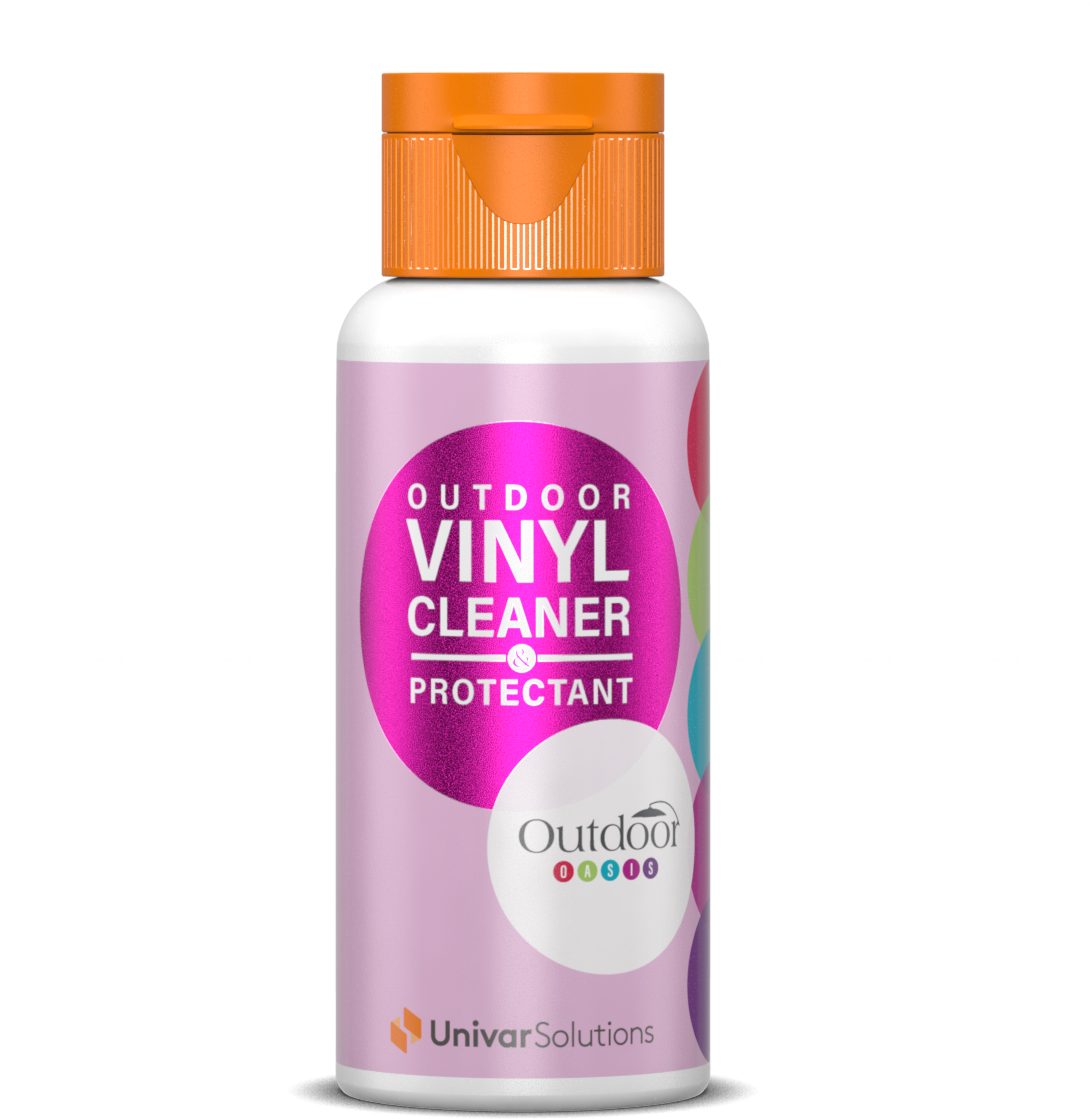 Clean and protect for long-lasting, vibrant furniture
Protect vinyl patio and pool-deck furniture from sun, moisture and dirt with this formulated spray cleaner. Our vinyl cleaner and protectant removes most environmental soils while leaving a pleasant semi-gloss and water-resistant finish.
Suppliers: Dow, Abitec, Emerald Kalama Chemical
---
SmartClean by Y2X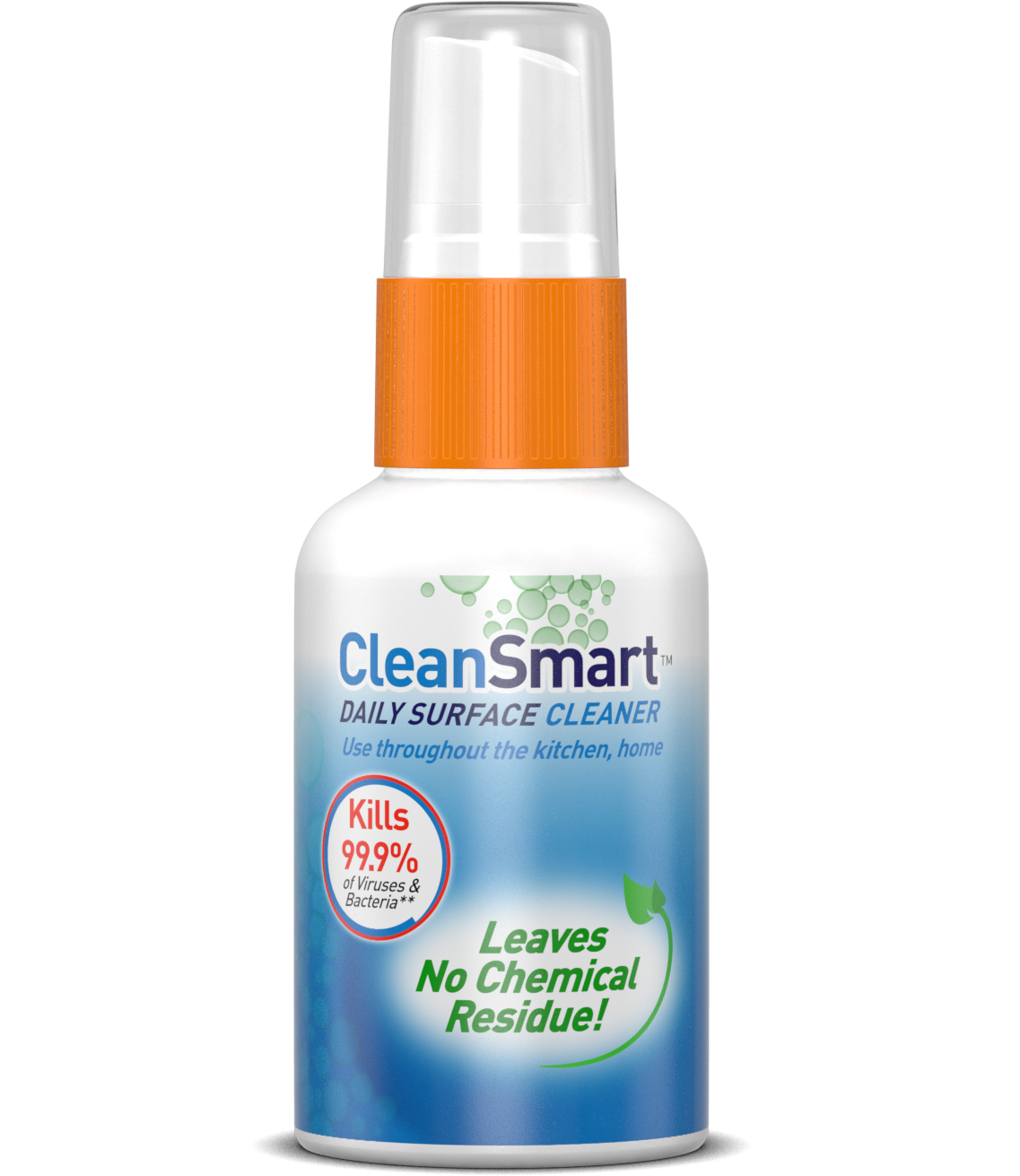 Ready-to-Use Hypochlorous Disinfectant Cleaner
Hypochlorous is an all-natural hard surface cleaner that is non-toxic and approved by the Centers for Disease Control and Prevention (CDC).
Supplier: Y2X
Vinyl and Wood Deck Cleaner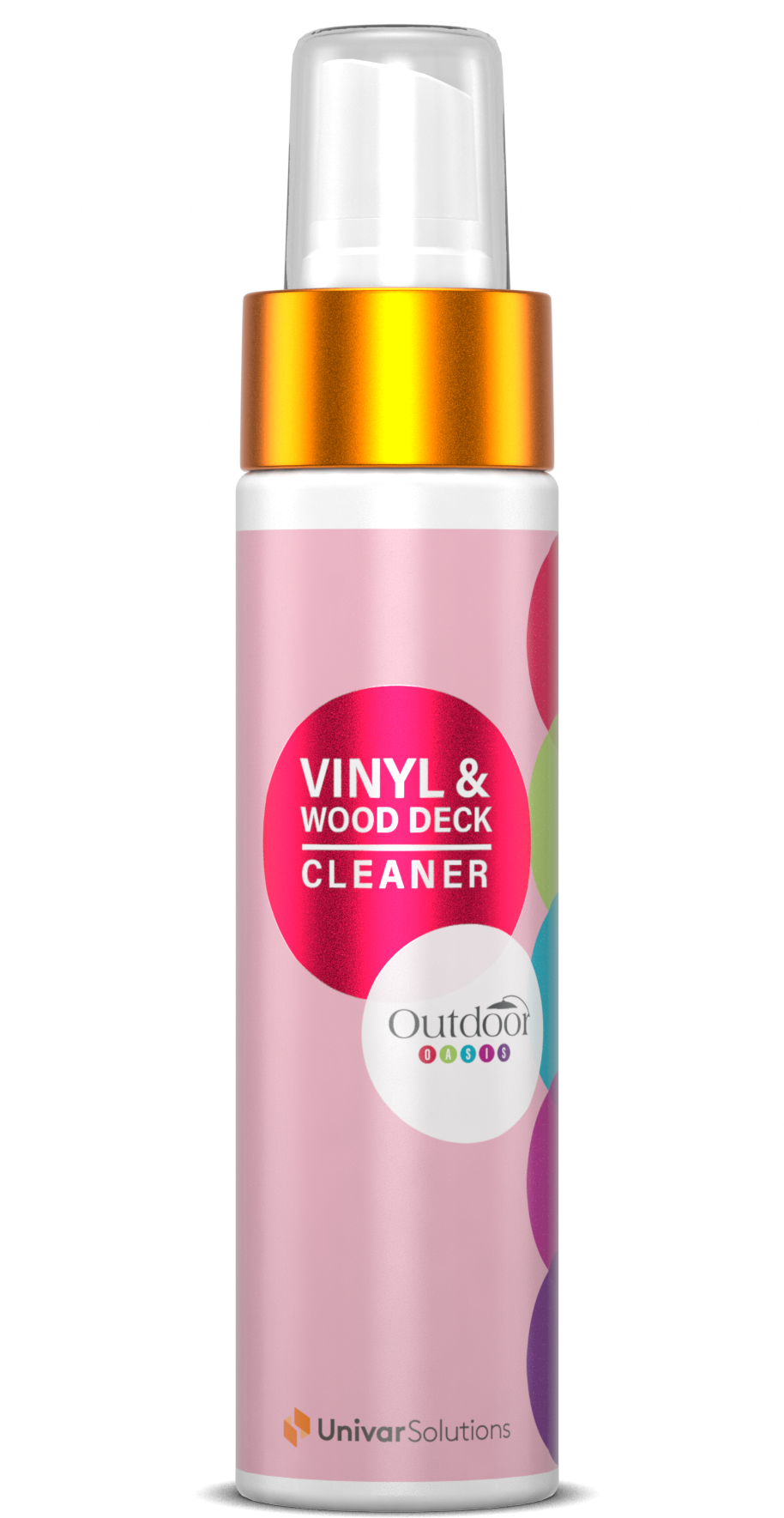 Environmentally friendly for a safer clean
This eco-friendly cleaner helps tackle grease and oily soils on vinyl and wood decks, bringing life back to greyed or treated wood and helping restore these surfaces to their natural appearance. This cleaner can be used in a hand application or for a deeper clean with a power washer.
Suppliers: Dow, Stepan
Glass and Window Cleaner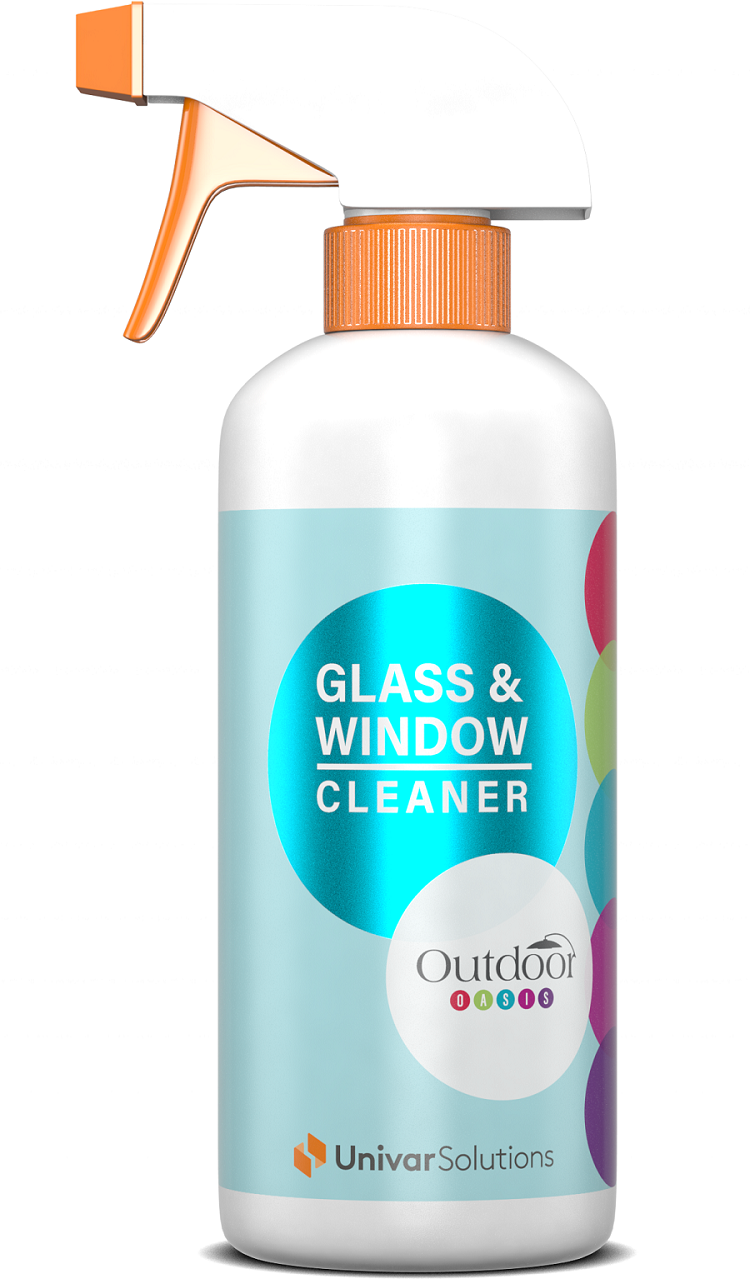 Deep clean with no streaks
This easy-to-use spray and wipe cleaner works on all glass surfaces including windows and glass tables. The streak-free formula not only cleans but also leaves behind a hydrophilic film, helping to defend against fingerprints and oily soils to make cleaning easier the next time.
Suppliers: Dow, Emerald Kalama Chemicals, Arylessence
Curious how fragrances can make your product more appealing to customers?
Find out how fragrances are enhancing the cleaning experience.
Read about how consumers are seeking scansorial experiences from their cleaning products and how fragrance plays a major role.
Formulators and brands have an opportunity to bring expected everyday cleaning power to outdoor spaces.
Cleaning living trends are here to stay.
Read our insights on outdoor living and homecare cleaning.
Request sample or formula