Simple. Transparent. Sustainable.
"Clean label" has become a staple in the industry. The principle is built on the consumer's desire to live a sustainable and healthy lifestyle. Mintel reports shows that 30% of US adults are looking for products with fewer ingredients and more familiar ingredients. A staggering 74% are looking for more transparency.1,2 This request for increased visibility creates a need to meet evolving ethical, social and environmental standards with identifiable ingredients, thereby carving a clear pathway forward in the market. Clean label sets the stage for simple, transparent and sustainable products.
We have created a guide to help you reach the market quickly with simple ingredient declarations to meet consumer demands. Connect with our nutraceutical experts to learn how to formulate your next product with solution-based ingredients.
Mintel Report. FOOD AND DRINK NUTRITION CLAIMS: INCL IMPACT OF COVID-19 US, DECEMBER 2020
Mintel Report. May 2020. A YEAR OF INNOVATION IN VMS, 2020.
Delivery Systems
These multifunctional excipients create simple and recognizable ingredient declarations. Their high performance and uniformity streamline the formulation to market process while taking into consideration a company's environmental and social responsibilities.
Directly Compressible Sweeteners
These directly compressible sweeteners provide superior organoleptic properties.
Multi-functional Carriers
These carriers will add nutritional value to your product while helping reduce less desirable ingredients.
Antioxidants, Anti-Caking & More
Replacement Solutions
These unique ingredients allow you to offer clean solutions by replacing less desirable components with friendly materials.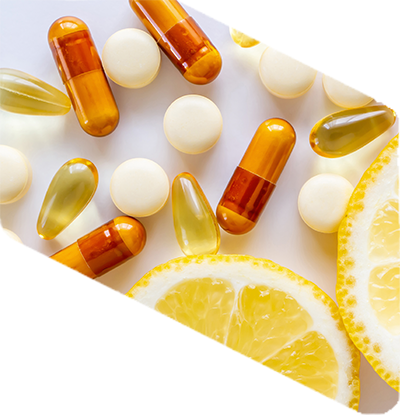 Citrus Fiber — by Ingredients by Nature
Trimagnesium Citrate — by Jungbunzlauer
Natural Colours — Sensient Colors