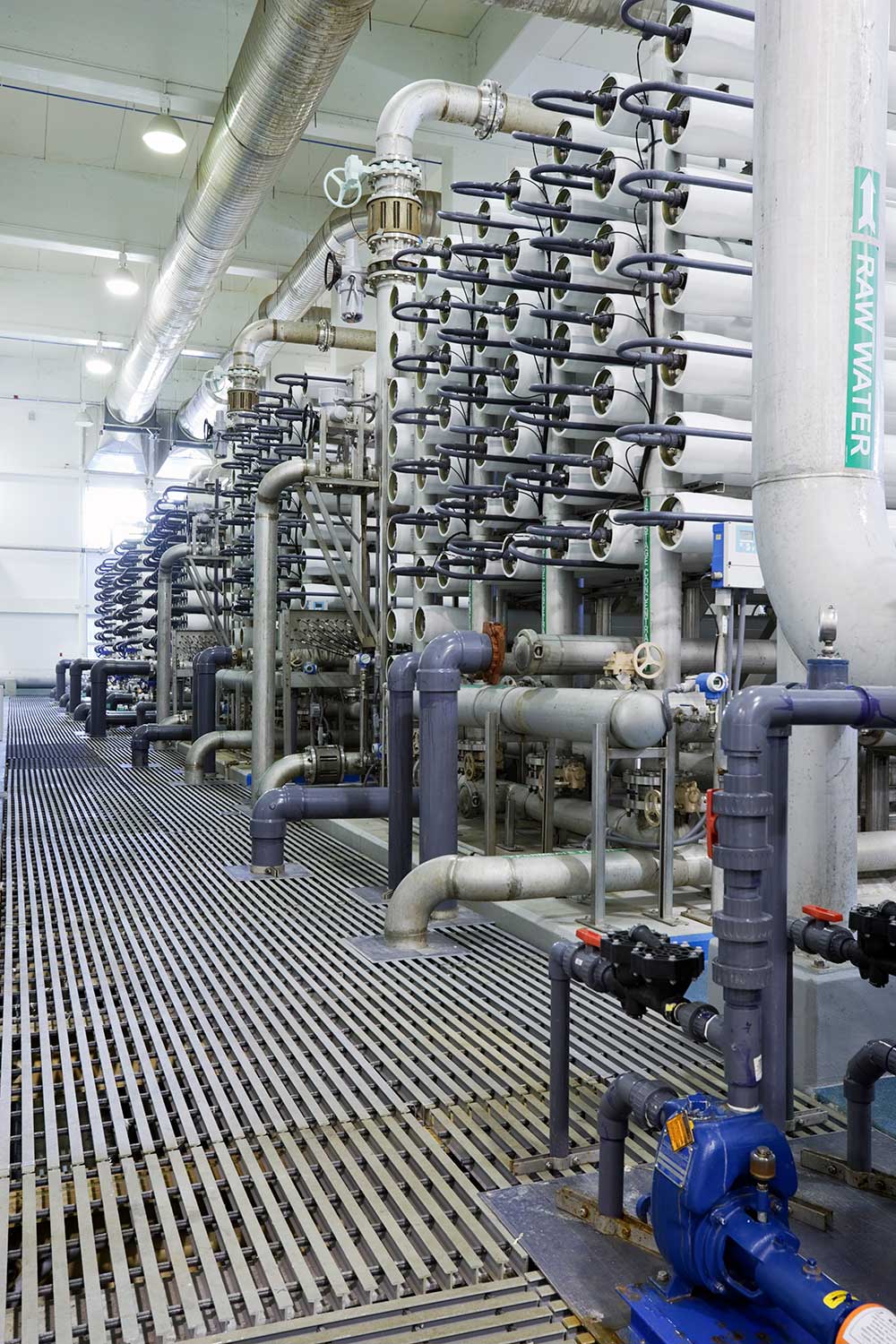 Optimizing water treatment procedures in industrial environments requires an understanding of treatment options and foresight to determine the ideal chemicals and additives for each solution. Univar Solutions offers a comprehensive portfolio of water treatment additive components and specialty chemicals from leading suppliers around the world. Our team of technical water treatment specialists can assess current chemical applications processes and recommend performance optimizing and cost reducing alternatives.
Combining water treating expertise and a broad product portfolio with the largest distribution network in the nation, we are the answer for innovative water treatment solutions.
Industrial Water Treatment Markets
Pretreatment
Boiler water
Cooling water
Wastewater
Food & beverage
Metal plating & finishing
Energy (Mining, Upstream, Downstream)
Power Industry
---
Our portfolio offers products for many water treatment processes including:
+ Algae/Mussel Control
Bleach
Calcium hypochlorite
Chlorine
Copper sulfate
EarthTec®
Quaternary ammonium compounds
Sodium bromide
Sodium hypochlorite
+ Amines/Steam Condensate Corrosion Control
Cyclohexylamine
Diethanolamine - DEA
Diethanolaminoethanol - DEAE
Dimethylpropylamine - DMPA
Methoxypropylamine - MOPA
Monoethanolamine - MEA
Morpholine
Octadecylamine
+ Coagulants
Alum
Aluminum chloride
Aluminum chlorohydrate
Aluminum sulfate
Calcium chloride
Calcium hydroxide
DADMAC
Ferric chloride
Ferric sulfate
Ferrous chloride
Ferrous sulfate
Inorganic/organic coagulant blends
Lime
Magnesium chloride
Magnesium sulfate
Neutralac® SLS45
Organic coagulants
Polyaluminum chloride
Polyamine
Resin amines
Sodium aluminate
Tannins
+ Corrosion Inhibitors
Benzotriazole
Cortec®
Filming amines
Neutralizing amines
Nitrates
Nitrites
Sodium molybdate
Tolytriazole
Zinc chloride
+ Dechlorination/Peroxide Removal
Ascorbic acid
Hydrogen peroxide
Magnesium bisulfite
Optimase® catalytic enzyme
Sodium metabisulfite
Sodium sulfite
Sodium thiosulfite
Sodium bisulfite
Sulfur dioxide
+ Defoamers
Dow Corning® silicones
Magrabar® antifoams
+ Demineralization
Ion exchange resins
Mineral acids
Organic acids
Sodium chloride
Sodium hydroxide
+ Deposit/Scale Control
Antiscalant blends
Citric acid
Dispersants
Hydrochloric acid
Ortho-poly phosphate
Phosphates
Phosphonates
Sulfuric acid
+ Disinfection
Bleach
Calcium hypochlorite
Chlorine
Chlorine dioxide precursors
Hydrogen peroxide
Peracetic acid
Sodium bromide
Sodium chlorite
Sodium hypochlorite
Stabilized chlorine bleach
Stabilized chlorine dioxide
+ Dispersant Polymers
Acrylic acid
Carboxylic acid
Copolymers
Dow® Acumer™ series dispersants
Homopolymers
Maleic acid
Terpolymers
+ Filter Aids
Activated carbon
Adsorbents
Anthracite
Celatom®
Diatomaceous earth
Greensand Plus™
Perlite
+ Flocculant Polymers
Anionic/non-ionic/cationic flocculants
Bentonite clay
Emulsions & Dry polymers
+ Membrane Filtration/Reverse Osmosis
Antiscalants
Citric acid
Clean-in-place (CIP) cleaners
EDTA chelant
Microbiocides
Sodium bisulfite
Sodium hydroxide
+ Metal Precipitants
Calcium hydroxide/slaked lime
Calcium polysulfide
Carbamates/DTC
Neutralac® SLS45
Sodium hydroxide
Sodium hydrosulfide
Sodium sulfide
Thio-Red
THT-15®
+ Microbiocides
Bleach
BCDMH
DBNPA
Gluteraldehyde
Isothiazolin
Justeq07
Quaternary ammonium compounds
Sodium hypochlorite
Sodium bromide
STABROM®
+ Nitrification/Denitrification/Carbon Sources
Acetic acid
Ammonium sulfate
Aqua ammonia
Glycerin
Methanol
MicroC®
Phosphoric acid
Sodium acetate
Urea
+ Odor Control
Bleach
Calcium nitrate
Chlorine dioxide precursors
Countervailents
Hydrogen peroxide
Neutralac® SLS45
Potassium permanganate
Sodium hydroxide
Sodium permanganate
+ Oxidizers
Bleach
Chlorine
Chlorine dioxide precursors
Hydrogen Peroxide
Peracetic acid
Potassium permanganate
Sodium hypochlorite
Sodium permanganate
+ Oxygen Scavengers
Carbohydrazide
Catalyzed sodium sulfite
Hydrazine
Diethylhydroxlamine - DEHA
Sodium erythorbate
+ pH Adjustment
Caustic soda/sodium hydroxide
Citric acid
Hydrated lime
Hydrochloric acid
Lime slurry
Magnesium hydroxide
Muriatic acid
Neutralac® SLS45
Quick lime
Sulfuric acid
+ Phosphates
Disodium phosphate
Monosodium phosphate
Sodium hexametaphosphate
Sodium tripolyphosphate
Tetrasodium pyrophosphate
Trisodium phosphate (TSP)
+ Phosphonates
AMP
HEDP
PBTC
DTPMP
DTPMPA
+ Phosphorous Removal
Alum
Aluminum chloride
Aluminum sulfate
Calcium chloride
Calcium hydroxide
Ferric chloride
Ferric sulfate
Lime
Magnesium chloride
Magnesium sulfate
Neo® rare earth metals
Sodium aluminate
+ Reducing Agents
Ferrous chloride
Ferrous sulfate
Magnesium bisulfite
Sodium sulfite
Sodium hydrosulfite
Sodium metabisulfite
+ Settling/Sludge Dewatering
+ Surfactants
Anionic/non-ionic/cationic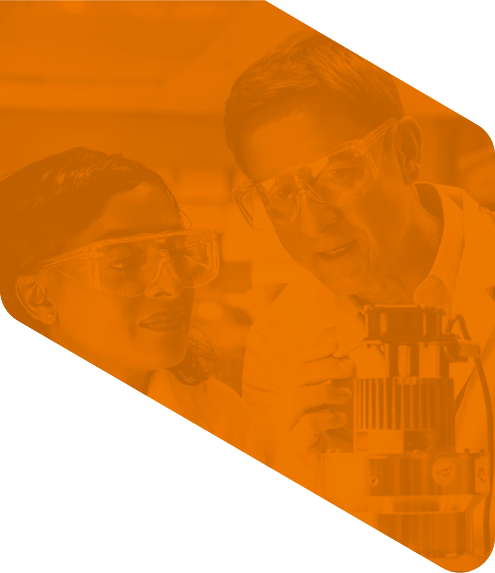 Have a question?
Please select one of the choices below as the reason for contacting us:

*
Ask a Question or Request a Quote
SDS Request