Sustainability influences every part of chemical distribution. It's not an additional component but an integrated and comprehensive part of what distributors deliver. It encompasses everything from supply chain management, product characteristics, and certifications to how distributors manage products, their chosen routes, and transportation and storage capabilities
How chemical distributors factor into the sustainability landscape
Today is the best time to be in the chemical distribution space:
Customers want nimbleness and distribution that boosts efficiency
Suppliers wish to support them in implementing more sustainable solutions and supply chains
Distributors are the connective tissue between customers and suppliers and have a unique role in their value-adding capabilities. Distributors and suppliers must understand how to approach sustainability with the right intent and hold discussions on achieving that shared vision.
Interest, understanding, investments, solutions, and technologies in the chemicals industry are all steadily increasing. The industry is ready to leverage its innovations, strategies, and efficiencies to meet the demands of suppliers and customers in creating a sustainable future.
Let's explore five key ways distributors can help customers and suppliers understand sustainability, navigate the ever-changing landscape, and help them achieve their sustainability goals.
1. Embed sustainability into every step for the whole organisation
As the adage says, our actions speak louder than words; therefore, sustainability cannot be seen as a bolt-on, an extra, or a perk. Instead, it's fully integrated into a business's everyday operations to impact the industry through our actions positively.
Pressures continuously mount on organisations to incorporate further environmental, social, and governance (ESG) standards to meet expectations. There are four elements distributors can help with in overcoming these challenges:
Support suppliers - With suppliers integrating ESG expectations into their goals and guidelines, the distributor's job is to convey these to the marketplaces with passion as a force multiplier.
Support customers - Finding sustainable opportunities is imperative to customers' initiatives as they act today to prepare for tomorrow. Customers with smaller or mid-sized operations may not have the expanse of ESG knowledge that large corporations have to help and influence sustainability initiatives. Distributors can offer skills, custom scalability, and insights on sustainability considerations to provide solutions and enable customers to reach their goals.
Engage in marketing – Distribution is an extension of the sub-supply sales and marketing teams. In partnership, a distributor can support customers searching for more sustainable products, services, and processes (green chemistry, biodegradable products, and renewable chemistries, for example). Distributors help market products to bring bio-based materials, Roundtable on Sustainable Palm Oil (RSPO) conversations, and other sustainable operating program benefits to the forefront.
Improve footprint - Distributors explore logistics networks, transportation efficiencies, and opportunities to reduce carbon footprint while helping organisations better understand how to deliver items, communicate effectively, and obtain certifications.
Today, the chemical industry is looking to suitable alternatives to fossil fuels, which have driven the business for the last century. The industry understands that if it wants to reduce virgin fossil fuel feedstocks to reduce carbon footprints, using sustainable feedstocks and circular materials will be crucial areas, driving innovation in action and actual acceleration of investment.
Sustainability presents one of the most significant opportunities for the industry today. Manufacturers will have to transition to more sustainable solutions within five or ten years to focus on the mid-to-long-term outlook. Producers are exploring innovation and investment opportunities to ensure their European facilities' supply and operational viability.
Having sustainability as a core tenet of your business is also a differentiator. It adds added value and creates a competitive advantage. Distributors must fully engage in the sustainability conversation to deliver this value to customers and suppliers.
2. Monitor, engage with, and understand sustainable evolution
Industry-wide organisations are progressing their ESG initiatives to keep up with customer and supplier demand. At Univar Solutions, we have two goals focused on sustainable supply chains: sustainable sourcing and sustainable solutions. Sourcing focuses on sharing and promoting understanding of our expected standards and impacts with suppliers upstream. Solutions bring this together with customers downstream, concentrating on making sustainability in what we deliver not just possible – instead, a priority.
The market emulates what leaders do. Therefore, when leaders embrace and advocate for ESG, other companies will follow suit. It is crucial to develop a culture that empowers the organisation to act when ESG embeds into the fibre of its operating plans.
Sustainability and ESG are used interchangeably and, while distinct, share core values, including acting on importance. Therefore, organisations should focus their sustainability actions on ESG materiality, which involves considering what is most relevant to your business and stakeholders – usually established during the initial research stage. Although materiality changes over time, centre your organisation's initiatives on its most prominent sources of current impact. Next, set a priority list to build out your action plans.
Many businesses undertake an annual materiality assessment, engaging stakeholders to ascertain sustainability changes. Frameworks, including the Global Reporting Initiative (GRI), Sustainability Accounting Standards Board (SASB), and the Task Force on Climate-Related Financial Disclosures (TCFD), offer independent guidance to organisations on disclosing sustainability initiatives and determining materiality.
Increasing information-sharing with internal and external stakeholders is vital. Reporting delivers accountability, transparency, and relevance. Comparability with competitors helps investors manage risk and communicate the impacts of sustainability initiatives.
3. Foster and encourage collaboration
Collaboration should be focused on what is mutually material. We see customers and suppliers care about safety, diversity, equity and inclusion, and environmental and regulatory compliance. We all share these aspects of operations because we have similar responsibilities: Customers want innovative and sustainable solutions, and suppliers want to meet those demands.

As distributors, we can convey the importance of sharing the value proposition through responsible sourcing, solutions, and product stewardship. Distributors also add value and risk reduction by aligning with customers and suppliers to understand better and communicate their needs. It is essential to stay updated with the conversation around these topics while recognising that material issues may change over time. We must be open, flexible, and forward-looking to anticipate when changes may occur.
A commonality in frameworks (like the GRI, SASB, and TCFD) is fundamental so that they are aligned and compatible to act as a common platform, demonstrate relative performance, and help avoid greenwashing. A commitment to collaboration is vital since every organisation differs with varied impacts and footprints.
Technology enables industry-wide collaboration and can help improve transparency and shared knowledge throughout the supply chain. Digital solutions like artificial intelligence (AI) can help maximise production capabilities, streamline operations, and support sustainable actions in movement and transportation management systems.
Soon, distributors will experience challenges with physical technology. For example, Europe's ambitions to go net-zero by 2050 and reduce conventionally powered vehicles indicate that the chemical industry needs to reimagine long-haul distribution. We must understand our options and the best path forward for advancing fleet technology. Our role as distributors necessitates pragmatism about realistic solutions and navigating organisations towards these.
4.Supporting sustainability throughout the supply chain
Sustainability goes beyond distributors and their impact – it's about offering support throughout the supply chain. Stakeholders want proactive and tangible sustainability initiatives they can implement. While sustainability focus may vary between organisations, some constants apply to all as they are rooted in ESG principles:
Environmental sustainability can, in part, be addressed by understanding and exploring investments and infrastructure, processes and procedures, and behaviour and culture change. Modern technologies include solar panels, alternative technologies for fleet waste, alternative energy sources, waste management, circular options, and eco-friendly packaging advancements, all of which contribute to decoupling economic growth from environmental impact.
Social responsibility involves keeping people safe, positively influencing their well-being, implementing behavioural safety programmes, processes and procedures, developing more equitable workplaces, and supporting diversity and inclusivity.
Good governance is essential to ensure sustainable principles are embedded throughout organisational structures. Transparency, accountability, and disclosure are critical elements of optimal governance that support sustainable initiatives.
Leveraging the supply chain network is vital since the distributor's role is to align customers and suppliers on this journey. Consequently, we must be responsive to their needs and demands and react appropriately.
We must work together to improve upstream and downstream production transparency in the supply chain and focus on common interests. Distributors can help by understanding the environmental consequences of organisational action and implementing certifications or mitigations to limit that impact.
Organic products, bio-based materials, and circular ingredients are all areas distributors are exploring for sustainability opportunities in the supply chain. Additionally, distribution supports by encouraging transparency, maintaining the product's added value, and emphasizing its competitive advantage.
Organisations' transportation fleets are also evolving to reduce emissions. Increasingly, customers want to achieve net-zero emissions. However, when applied only to scope 1 and 2 emissions, organisations may only be considering a small piece of their true impact. Distributors play an integral role in communicating the full impact of products and services and sharing knowledge about reducing emissions through a holistic outlook on scope 3 emissions, as well as scope 1 and 2.
5. Balancing ESG with economics
There is no true sustainability without economic sustainability. Sustainable business practices can positively impact the environment while benefiting the company commercially. For example, maximising load space utilisation and route optimisation can help reduce hours on the road, miles driven, and carbon emissions.
Sustainable business creates opportunities for distributors to be part of solutions suppliers are already working towards developing and delivering to their customers.
Organisations can shift to sustainable business operations by making necessary adjustments to comply with targets, remain profitable, and meet demands. Sustainability is a long journey requiring financial and time investments.
Sustainable investment not only looks at profits but how organisations generate them. 2021 was the year of education around sustainable impacts, priorities, and actions. According to Bloomberg, an estimated €120.2 billion ($120 bn) of sustainable investment was spent on ESG advancement. Today, ESG is woven into companies' expectations, operating margins, and overall performance. However, as investors' concerns about value chain disruptions continue, the main challenge for distributors is fostering collaboration. To be successful, all partners in the supply chain must be successful.
Sustainability is financially, legally, ethically, and reputationally the future for the chemical industry. Distribution can play an even more significant role by positively impacting our customers' and suppliers' journeys in making sustainability a priority.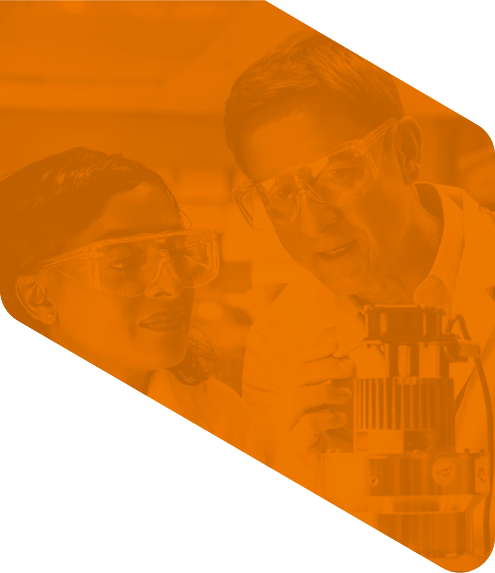 Have a question?
Please select one of the choices below as the reason for contacting us:

*
Ask a Question or Request a Quote
SDS Request