What's Trending?
Laptop camera definitions require light coverage, achieved with concealer and tinted moisturizers or classical foundations. This supports the acceleration of convenient, multi-functional hybrid products and the resurgence of make up with sustainable solutions. Consumers require convenient and speedy rituals in the New Now that create looks focused on healthy skin and sheer coverage.
Univar Solutions offers the most advanced ingredients to develop a 'clean & safe' product using the latest innovations from: Dow, Hallstar, Cargill Beauty and Biosynthetic.
Wetting Agent and Pigment Dispersion
BioEstolide™ by Biosynthetic Technologies
BioEstolide™ is a revolutionary new bio-based emollient that offers enhanced stability, exceptional moisturization characteristics and a light, satiny feel. It bridges the gap between sustainability and performance providing the personal care market a safe non-toxic product that is made from natural oils, is gentle on the skin, biodegradable and yet still offers enhanced oxidative and thermal stability. BioEstolides™ significantly outlast other products without the need for preservatives. The BioEstolides™ line of products offer a range offormulation and consumer benefits applicable to a wide
variety of applications.
Access the full technical details with our whitepaper. Download now: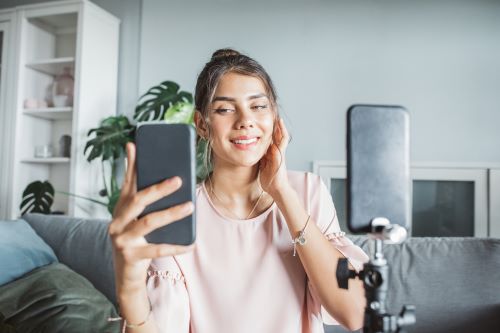 Long Lasting Performance
DOWSIL™ FA PEPS Silicone Acrylate by Dow
It is a film former with a superior water and sebum repellency, excellent film integrity and rub-off resistance, which translate into long-lasting benefits. Its high film elasticity delivers a comfortable wear experience. Its non-occlusivity is linked to water vapor permeability. It uses a carrier 100% derived from renewable feedstocks, which can lower dependency on fossil resources. It Improves your naturality content score with a potential of up to 60 percent in natural origin content (following ISO 16128 for substances).
Sensorial Enhancer
DOWSIL™ PMX-1508 Fluid by Dow
This new gum blend is a blend of an ultra high viscosity dimethiconol in C13-15 alkane in a bioderived, inherently primary biodegradable carrier for use in hair care, skincare, suncare and color cosmetic applications. In skin care applications, DOWSIL™ PMX-1508 Fluid delivers a smooth after feel of dimethiconol and longer play time helping customers to increase natural origin content of formulations (ISO 16128).
Rheology Modifiers
Actigum™ VSX 20 Texturizer by Cargill Beauty
Is based on polysaccharides of natural origin, Actigum™ VSX 20 is a texturizing architect with many talents. It builds up the viscosity of your products and reinforces their stability. From an aesthetic perspective it delivers smoothness, delicate shine and lightness to creams, and helps produce translucent gels with a silk and brilliant texture. Across the board it provides good moisturizing benefits.
FiberDesign™ Sensation by Cargill Beauty
new texturizer and emulsion stabilizer for cosmetics based on citrus peel fibers from the pectin production side stream. The combination of these citrus peel fibers with sclerotium gum, resulted in the creation of FiberDesign™ Sensation, a new texturizer and emulsion stabilizer designed specifically for skincare for:
Quick breaking texture,
Long lasting Freshness and cooling effect, none tacky and satin skin feel
Biodegradable and derived from 100% natural origin (in accordance with ISO 16128)
Emulsifier & Co-Emulsifiers
Olivem® 2020 by Hallstar
It is a naturally-derived (up to 65% according ISO 16128) cold process emulsifier, based on olive oil chemistry, for energy efficient operations. It is a multifunctional biomimetic ingredient combining excellent emulsification performance and natural dermolliency.