How to create innovative and sustainable cosmetic products using naturally derived ingredients
Q: Why do you think it is essential for cosmetic companies to offer more natural-oriented products?
Sustainability is a theme that is continually evolving in the beauty and personal care (BPC) market. Natural, "clean beauty" and ecological trends are set for growth across BPC and have been among the fastest-growing claims in new product launches over the last few years. Although other factors are essential when choosing BPC products, safety, efficacy, environmental sustainability, and ethical aspects are critical drivers of today's consumer purchase behavior.
The 'natural' movement has become a synonym for wellness. Consumers view natural ingredients as the ultimate symbol of safety—for both themselves and the environment. They have a growing global consciousness and are increasingly aware of the impact of their behaviors on the planet. They favor brands that:
Positively impact the environment.
Act ethically and responsibly and are fair-trade based
Embrace sustainability and transparency
Elevate safety and provide insights into sourcing
Exhibit local pride with authentic roots and provide insights on safety
Univar Solutions offers a broad portfolio of naturally derived, environmentally responsible cosmetic ingredients from texturizers and emulsifiers to emollients, surfactants, and sensory enhancers to support our customers' latest innovations. Customers can develop a wide range of formulations with sophisticated textures and unique sensory profiles without sacrificing performance.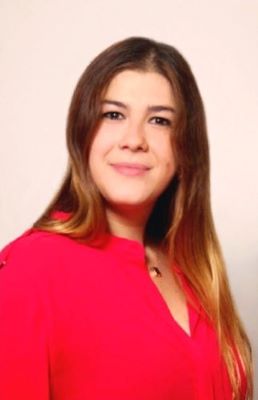 Monika Ruiz Golcher is a beauty and peronsal care technical specialist at Univar Solutions, with strong expertise formulating with naturally derived raw materials. Today, she shares some of her know-how based on her lab experience.
In line with consumer demand for natural and sustainable ingredients, several of our suppliers have sustainable and ethical programs. For example, Cargill Beauty's portfolio has sustainable sourcing built into its Red Seaweed Promise™ and the Waxy Corn Promise™. Another notable environmental sustainability initiative is Cargill Beauty's progress toward Zero Waste Beauty.
Q: Can you speak about your "must have" naturally derived texturizers in the lab?
My must-have nature-derived texturizer is sclerotium gum—I find it to be extremely versatile. It not only acts as an effective viscosity builder with good transparency but also as an emulsion stabilizer and effective suspensive agent. This biopolymer's advantage is its stability in a wide pH range (2-12) and excellent compatibility with difficult to formulate raw materials, which makes it suitable for use in a wide range of applications. Sclerotium gum may be used alone or in combination with other texturizers to give original textures.
I also enjoy using starch-based texturizers, such as hydroxypropyl starch phosphate, because of the creaminess, richness, and cocooning skin feeling that it confers to formulations. It is an efficient consistency agent that can improve the body and the viscosity of cosmetic products without inducing a soaping effect.
Q: Univar Solutions carries various nature-derived texturizers in its portfolio. How do you make your selection when formulating with these raw materials?
There are two texturizers in the sclerotium gum family, one solely based in sclerotium gum and another that combines both sclerotium gum and xanthan gum. These biopolymers are versatile texturizers that may be used in a wide range of applications. They are reliable viscosity builders, stabilize an extensive range of formulations, are stable in a wide pH range, and are highly compatible with other raw materials. Their difference lies in that sclerotium gum lends transparency to gels; however, it can result in less transparent gels when combined with xanthan gum. Also, given that sclerotium gum is non-ionic, it is compatible with a broader range of raw materials than when combined with anionic xanthan gum. However, this combination results in a more cost-effective solution.
Another innovative texturizer I enjoy working with is derived from citrus peel fibers from the pectin production side-stream. The resulting texturizer is an effective viscosity builder with a fresh, sensory effect. Its uniqueness lies in the fact that it provides an immediate break effect to formulations, a property that is difficult to find in polymers from natural origin.
In terms of carrageenan, you can find iota -based and lambda-based carrageenan. They are quickly processed and usually used in specific applications that need new skin effects, such as face masks and aftershave products. Iota-based carrageenan act as a gelling agent with strong salt reactivity. Lambda-based carrageenan has low salt reactivity and acts as a thickener for fluid solutions, making it more suitable for toners and micellar water applications. Both carrageenan also bring slipperiness to products, which may be useful when encountering formulation challenges in the sensory aspect. There is also a combination of iota- and lambda-based carrageenan in the carrageenan family that is suitable for hair styling applications. This combination not only acts as a gelling agent but also contributes low-to-medium hold and curl retention.
Q: What challenges can you encounter when formulating with nature-derived texturizers?
Biopolymers not only allow you to formulate more natural-oriented products but to formulate with enhanced properties from a performance standpoint. On the other hand, processing biopolymers requires expertise in the lab that is out of the ordinary. Some naturally derived texturizers can have complex structures; sclerotium gum technology, for instance, is based on a triple helix disposition, which requires a specific process to ensure a good dispersion. High shear is necessary to develop the desired properties of the sclerotium gum family fully, and thus they must be dispersed using precise equipment: Silverson L5M-A, Ultra Turrax T25, Turbotest VMI. Therefore, I would say the structure can lead to a processing challenge, but this is also what makes this biopolymer's strength from a performance standpoint; it guarantees its stability and suspension properties. It is a perfect example of why we are ready to accept more 'drawbacks' and review our acceptance level from naturally derived raw materials versus synthetic materials.
As mentioned earlier, there is a wide range of textures of natural origin. When you don't know all of them well, it may be challenging to know which to use and why.
Q: Can you mention a natural-oriented product that you have launched in one of the formulation campaigns?
One of my favorites is the Prep & Glow Body Tint Duo Step 1, a hydrating serum launched in our campaign: Connection Millennial Beauty. This serum is an O/W emulsion, and we used a warm process. The result was a lightweight serum with a milky/lotion texture and a rich feel. This product is easy to apply, glides smoothly, absorbs quickly, and has a smooth, non-tacky, and non-greasy after-feel. It leaves the skin feeling nourished, soft, hydrated, and primed.
In this formula, we can find Actigum™ VSX 20 (Sclerotium gum, Xanthan gum), StarDesign™ Care (Hydroxypropyl Starch Phosphate), and Emultop™ Velvet IP (Lecithin). Actigum™ VSX 20 and StarDesign™ Care were used to obtain the desired texture: milky/creamy consistency. Actigum™ VSX 20 in this formula worked as a texturizer and emulsion stabilizer. As a tip, it is easier to disperse Actigum™ VSX 20 when premixed with a small amount of oil or glycerin to avoid lumps. StarDesign™ Care also worked as a texturizer and stabilizer and contributed creaminess, and a cocooning skin feel. Emultop™ Velvet IP acted as the sole emulsifier in the formula; it enabled the emulsification of 7% oil and 3% butter. We also included two anti-aging actives in this formula.
Q: Can you mention some of the recently launched innovative and sustainable nature-derived ingredients?
Two of the recently launched nature-derived ingredients found in our portfolio are:
A zero-waste texturizer and emulsion stabilizer derived from citrus peel fibers from the pectin production side-stream. The ingredient obtained has a unique long-lasting freshness, cushion effect, quick breaking, and smoothness. This sustainable solution can be used in multiple skin care applications and has a versatile texture range.
A versatile nature-derived starch complex that acts as a primary emulsifier. This starch complex is a performant o/w emulsifier for high oil content with unique sensory properties. It can emulsify from 30-60% of oil and has the particularity that it allows to design a broad, rich texture range from fluid to thick.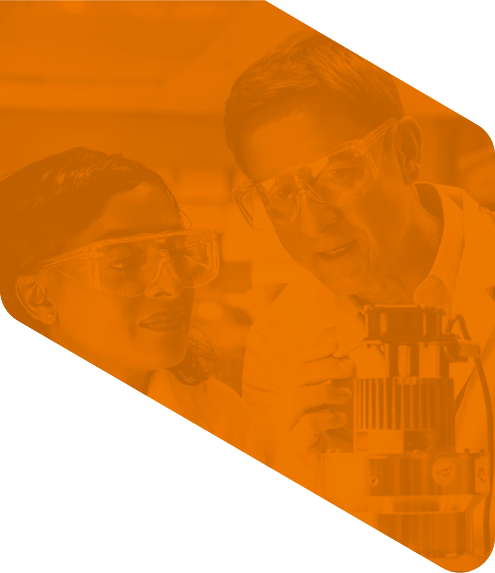 Have a question?
Please select one of the choices below as the reason for contacting us:

*
Ask a Question or Request a Quote
SDS Request