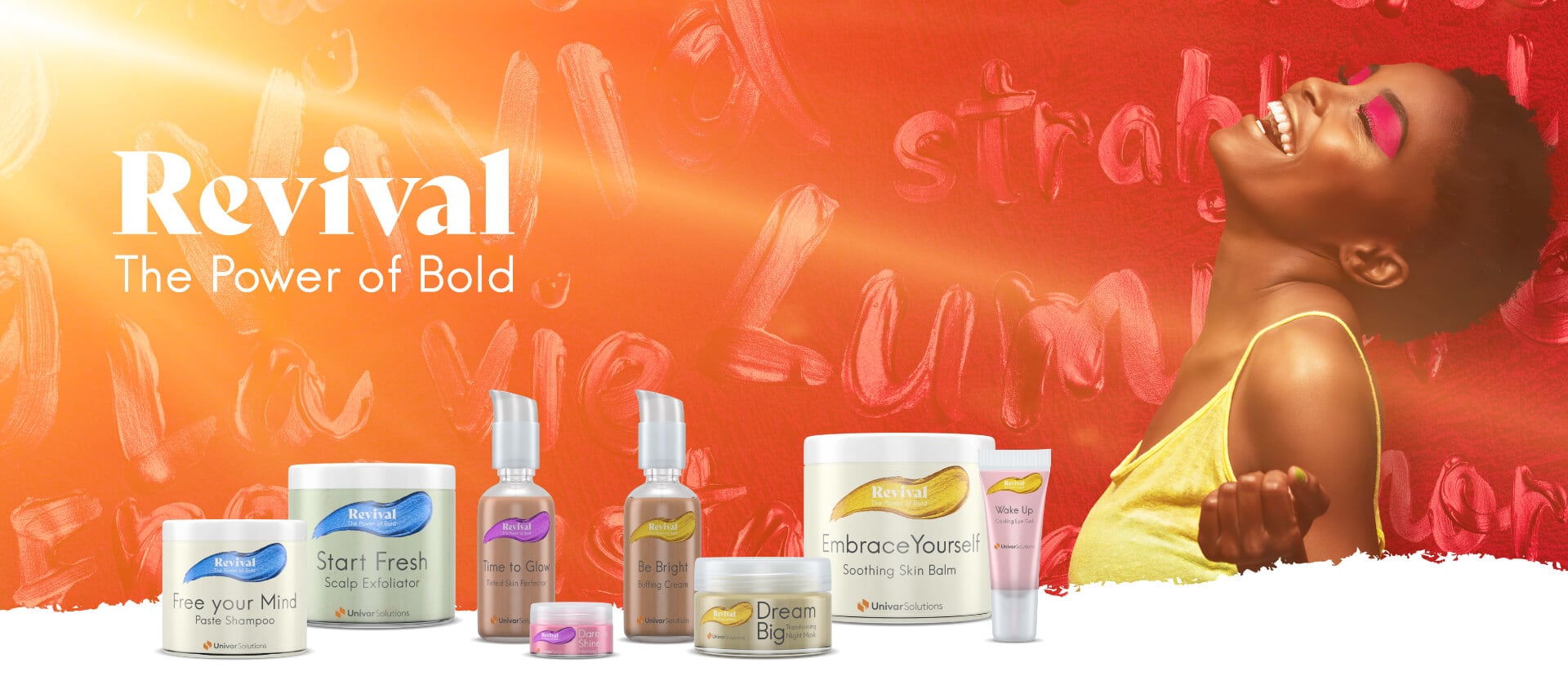 Reviving the
Power of
Bold
There's something transformative in the air. After one of the most challenging periods in modern history, there's a whisper in the wind that's telling us to get ready for something great—a renaissance is coming.
Keep Reading

Hair Care
Hair care is all about letting our tresses live their best life, and ensuring we have a strong foundation for growth and strength. Bold hair care also explores formats and added benefits for the scalp. The hair care revival focuses on products that offer benefits across different hair types with formulations that are rich enough to provide the moisture and conditioning required for 4c textured hair right through to bone straight and fine hair. We've developed two phenomenal formats to inspire; a thick cleansing paste and a rich exfoliating cream gel that will allow all types of tresses to flourish.
Color
The color revival is coming, and it doesn't matter if consumers love a fully layered contour look or a simple two-step natural approach—they will all be on the lookout for color cosmetics that also help to nourish and protect their skin. Take every opportunity to incorporate skin care benefits, and don't be afraid to explore a bold buildable color that works beautifully across skin tones. We're starting our color revival with two super silky creams that will allow the wearer to create the look they want, while also moisturizing and protecting their delicate facial skin.
Skin Care
The skin care revival centers around amazing textures, and our growing global focus on overall wellness. Healthy, happy skin is an integral sign of a healthy body, inside and out. Not everyone's skin needs the same kind of love, and perfect blemish-free poreless skin is not the goal—instead, we're focused on loving the skin we're in and caring for it the best we can. As you explore new bold innovations in skin care, we've got some great inspirational textures for you with a range of skin benefits—from a gentle physical exfoliator, to an incredibly rich balm, an eye cooling gel and a luxe cream night mask—we're helping take care of the skin from head to toe.
Discover the Formulations

Scroll to see all
products in the kit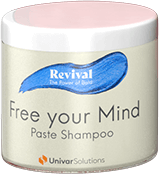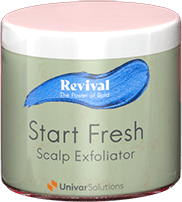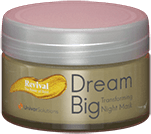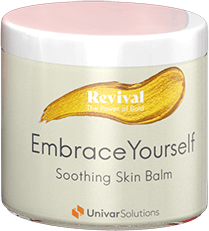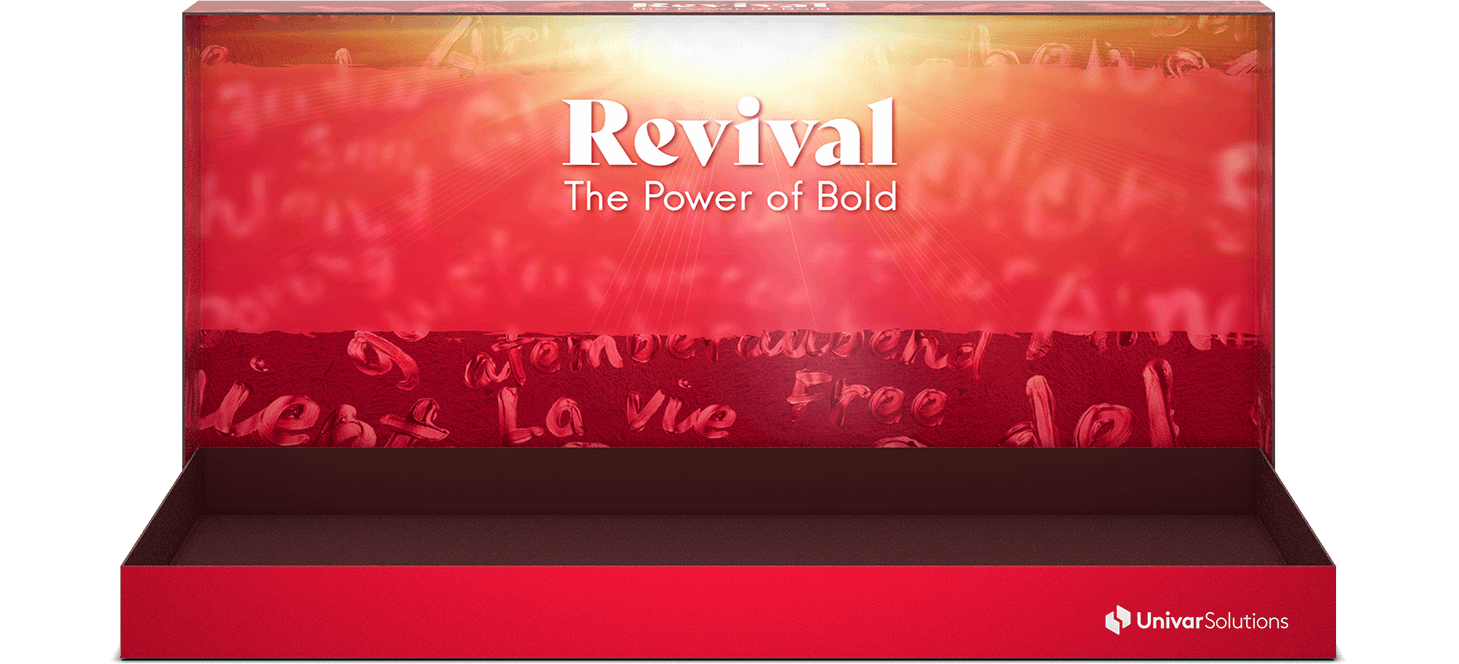 Click on a product to Learn More
Free Your Mind Paste Shampoo
Looking to explore new format in hair care? Try this lovely paste enriched in vegetable oil and butters. Its clay-putty-like texture will deeply cleanse and condition your hair while delivering foam and imparting smoothness. Its unexpected aspect will for sure guarantee it a prominent place in your hair care routine.
ACULYN™ U Rheology Modifier
Efficient cold processable sulfate-free thickener. Extremely versatile ingredient with unique ease of use, wide compatibility, salt tolerance and high shear thinning profile. Ability to thicken clear gel systems, stabilize gel creams and emulsify various types of oils.

UCARE™ Extreme Polymer
Water soluble polymeric, quaternary ammonium salt of hydroxyethylcellulose. Innovative polymer derived from non-GMO and PEFC (Programme for Endorsement of Forest Certification) certified wood pulp. Versatile bio-based and biodegradable polymer (>50% bio-derived content) with superior conditioning results especially on damaged hair.
Oliwax®
COSMOS approved structuring agent derived from ultra-refined pure olive oil. Gives a smooth and non-greasy feel. Dropping point of 60-70°C, beeswax substitute.
AKYPO® FOAM LM 25
Mild, sulfate-free anionic surfactant. Ability to create rich, gentle and creamy foam with micro-size bubbles that contribute to a very dense and stable foam, improving the effectiveness of the cleansing.

KAO SOFCARE® GP-1
Eco-friendly, vegetable-based hair conditioning agent. Enhances shine and manageability, imparts smoothness. Easy to use, enables to keep viscous systems.

EMANON® EV-E
100% active vegetable-based, eco-friendly non-ionic surfactant. Glycerine-derived, water soluble, easy to use. Biodegradable and environmentally friendly.
Emultop™ Velvet IP
COSMOS approved O/W emulsifier, phosphatidyl choline enriched lecithin. Can emulsify up to 20% of oil. Ability to improve foam development in a surfactant-based formula.

C*EmTex™ 06328
Botanical and renewably sourced, stabilized waxy corn starch used as a sensory enhancer. Brings powdery feel and softness to the formula. Part of the Waxy Corn Promise™ sustainability program, nature-derived >90% (according to ISO 16128), Cold processable, readily biodegradable.
Suppliers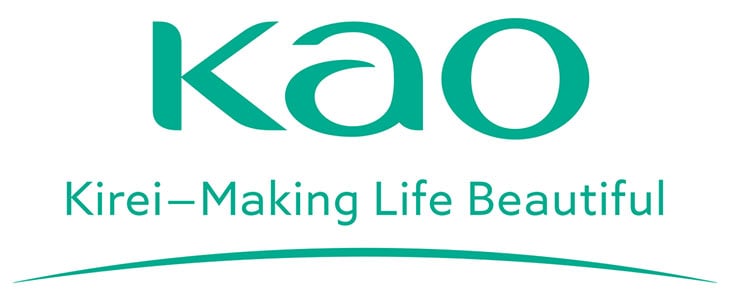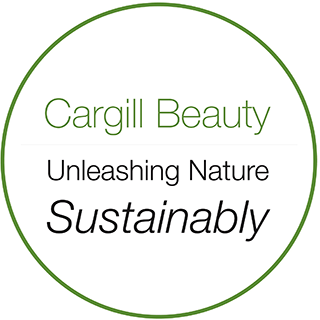 Start Fresh Scalp Exfoliator
It's true what they say: a happy scalp leads to healthier hair! Upgrade your hair-washing routine by introducing this amazing scalp exfoliator. It will deeply purify the scalp by removing impurities and product build-up, leaving each and every follicle clean and content. Deliciously scented, the presence of essential oils will invigorate and give you a cooling sensation promoting a healthy and refreshed scalp environment.
Rheodol 430V
Very mild non-ionic emulsifier. Good emulsifying and solubilizing properties for a wide range of substances. Allows oils to turn into a white milk when in contact with water for easy rinsability.

DANOX® HC-30
Powerful conditioner combining fatty alcohols and cationic polymers for excellent flyaway control and good sensory feel. Also acts as an emulsifier for ready-to-make conditioner. Vegetable origin and environmentally friendly. Natural origin index of 0.94 according to ISO 16128.
StarDesign™ Care
Biodegradable instantaneous cold processable thickening agent, naturally derived from waxy corn. Confers creaminess to emulsions and a cocooning feel.
HydroxySHIELD™ Polymer
Innovative hydroxyamino functionalized silicone that delivers superior conditioning of damaged hair surface, restores hair's hydrophobic state and provides reduced breakage and ease of styling benefits. Provides a shield of multi-functional benefits protecting hair from heat, color and damage. Can be used for shampoo, rinse-off and leave-on conditioners.
Cola®Teric CHGL
Sultaine amphoteric surfactant. Efficient foam booster, stabilizer and thickener. Derived natural with a natural origin index of 0.82 according to ISO 16128.
Biochemica® Mango Butter Ultra
ECOCERT approved, carefully refined and deodorized butter derived from the fruit kernels of the mango tree. Bodying agent, has excellent moisturization properties and great lubricity.
Argan Oil Crude (FFL, Organic)
Excellent nourishing and moisturizing properties, as well as strengthening benefits for hair. Fair For Life certified vegetable oil, cold-pressed in Morocco, guarantees fair trade and responsible supply-chains with the local cooperatives.
Pure Australian Tea Tree Oil
COSMOS approved and one of the purest tea tree essential oils coming from Australia. Powerful active with therapeutic properties and a strong and characteristic aroma: warm, spicy, earthy and medicinal.
Suppliers
Time to Glow Tinted Skin Perfector
The perfect solution when our skin needs to glow and go! This fluid tinted skin perfector provides a subtle dewy coverage, blurs imperfections and minimize pores, for a natural smooth finish. The best of all? It has built-in sun protection to protect your skin from the UV rays (SPF 20).
DOWSIL™ EP-9608 Cosmetic Powder
Particularly soft, oil-loaded silicone elastomer powder capable of providing a rich and moist sensory texture. Easy to disperse, less agglomeration. Translucent appearance that helps to naturally hide pores whilst showing a mattifying effect. Low thickening effect that allows fluid textures even with high dosage of the powder. Provides fresh sensory feel, glowy effect and excellent affinity to skin.

DOWSIL™ 1686 Resin Liquid
Low D4, D5, D6 liquid phenyl silicone resin with high refractive index. Gives a shine effect, imparting radiance or "dewiness". Brings high level of performance in color cosmetics, skincare and haircare. Easy to handle, no need for heating; compatible with a wide range of personal care ingredients.

DOWSIL™ FA PEPS Silicone Acrylate
Comfortable to wear, low D4, D5, D6 long lasting film-former designed for color cosmetic applications. Provides excellent sebum, water and wear resistance. Formulated in a bio-based carrier, allows cosmetic formulations to have a higher naturality content (ISO 16128 eligible content up to 60%).

SunSpheres™ BIO SPF Booster
Bio-based and readily biodegradable SPF booster that enables greater SPF efficiency in sun care and daily wear SPF products. Derived from PEFC (Program for the Endorsement of Forest Certification ) certified wood pulp, works with both organic and inorganic UV filters (ISO 16128 eligible content up to 97%).
HallBrite® EZ-FLO ZDX
Highly stable and photo-protected dispersion of 60% of zinc oxide (non-nano) with no particle perception and minimal whitening in use. HallBrite® BHB is used as the carrier because it is a great UV filter solvent, helping the zinc oxide wetting and spreadability and improving the SPF result by increasing the polarity of the oil phase.

SolaStay® S1
Energy transfer quencher to stabilize target photosensitive ingredients. Used with mineral UV filters and/or cosmetic colorants, mitigates the photocatalytic and reactive oxygen species-generating activities of these oxides.
Colour
90233 Cogilor All Spice
Versatile medium brown shade pigment blend from COGILOR reimagined palette; highly compatible with O/W and W/O formulations. Blends can be tailor made to be adapted or provided in a delivery system to suit different requirements.
Suppliers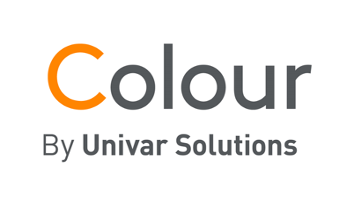 Dare to Shine Melting Blush
Do you dare to shine? Plush, flushed cheeks are only a swipe away, instantly perfecting your look. This buildable super silky creamy blush will diffuse effortlessly across your cheeks thanks to its creamy melting texture. Let it give your skin a super-dewy glow; you will look luminous and fresh but never overdone. Just pop it on your bag and go out and about!
FiberDesign™ Sensation
Texturizer and emulsion stabilizer based on citrus peel fibers from pectin side stream (zero waste beauty). Provides unique sensorial properties to the formula. Biodegradable and 100% natural origin (according to ISO 16128).
Olivem® 900
COSMOS approved PEG-free co-emulsifier and natural structuring agent. Improves the dispersion of powders in decorative formulations and the wash-off resistance. Also acts as a sensorial enhancer and moisturizer.

Sensolene® Light ET
COSMOS approved active emollient combining superior emolliency with antioxidant benefits. Multifunctional biomimetic ingredient derived from olive oil and olive leaves that gives an extremely light touch to every formulation.
DOWSIL™ FA PEPS Silicone Acrylate
Comfortable to wear, low D4, D5, D6 long lasting film-former designed for color cosmetics applications. Provides excellent sebum, water and wear resistance. Formulated in a bio-based carrier, allows cosmetic formulations to have a higher naturality content (ISO 16128 eligible content up to 60%).

DOWSIL™ EL-TIPS Silicone Elastomer Blend
Low D4, D5, D6 silicone elastomer with low odor and low color designed for skin care and color cosmetic applications. Delivers a powdery feel, blurring effect, slipperiness and smoothness. Formulated in a bio-based carrier, allows cosmetic formulations to have a higher naturality content (ISO 16128 eligible content up to 70%).
Vegan Beeswax Substitute (PHC 9677)
Natural origin blend of waxes designed to match the physical feel and characteristic behavior of beeswax in cosmetic formulations. Excellent oil binder with good emulsifying abilities, structure and texture improver. Natural origin index of 1 (according to ISO 16128).
Rose Oil Low ME COSMOS (Organic)
COSMOS certified precious essential oil originated from the Bulgarian Rose Valley. Obtained from the petals of the flowers, gives an intense and sweet scent that symbolizes love and passion. Has a low methyleugenol content.
Suppliers
Dream Big Night Cream
Get the natural healthy-looking complexion of your dreams! This dense creamy mask contains all the luscious nutritive oils needed to work wonders on your skin as you sleep. The natural oils present on this cream gives it this natural pistachio color and its hypnotizing herbal smell. Be amazed as this cream transforms into an oil to deeply moisturize and pamper your skin
StarDesign™ Power
Combination of starches with emulsifying and thickening properties. Can be used alone to create emulsions with high oil content or with a co-emulsifier to stabilize fluid emulsions. 93% natural according to ISO 16128. Provides a characteristic sensoriality.

Actigum™ VSX 20
COSMOS approved and biodegradable combination of xanthan gum and sclerotium gum. Provides thickening, emulsion stabilizing and suspending properties with a smooth touch.

StarDesign™ 05340
Nature-derived starch with oil absorption and sensory enhancing properties. Brings softness to the formula while reducing greasiness. Biodegradable, part of the Waxy Corn Promise™ sustainability program.
Biochemica® Matcha Green Tea Butter
Butter produced from finely ground green tea leaf powder. Skin protectant, dermal barrier function restoration, excellent moisturizing agent. Suitable for dry and damaged skin.
Calophyllum Oil Green Crude (Organic)
Vegetable oil coming from kernels. Rich in tocopherols (antioxidants), known for its regenerative, tonifying, anti-inflammatory and purifying benefits. Brings emolliency and is suitable for dry skins.
BioEstolide™ 250
Emollient with excellent oxidative stability. Hydrates and softens the skin surface without leaving any oily residue on the skin. Biodegradable with a high bio-content and a natural origin index of 0.86 according to ISO 16128.
Suppliers
Be Bright Buffing Cream
Micro-blasting is the new exfoliation! This buffing cream works very gently to cleanse and purify the skin. It lifts dead skin cells and refines skin texture to preserve its smooth, bright, even appearance. Not only does it feel like a soft massage, but the delicate scent of invigorating citrus fruits will revitalize your senses, stimulate and uplift your mood!
Olivem® 1000
COSMOS approved biomimetic ingredient derived from olive oil; high performance primary O/W emulsifier with the ability to make liquid crystals. Microbiome friendly functional ingredient that preserves skin's cutaneous microbiota composition and biodiversity.
Citrus essential oils
EarthOil by Univar Solutions offers a complete range of 100% pure and natural organic citrus essential oils extracted from the outer peel of the fruit, all cold-pressed. Offer typical citrus refreshment, through invigorating, fruity and zesty scents. Well known for their stimulating and uplifting properties. Can be used in a range of formulations to support natural and wellness claims.
Apricot Kernel Oil Crude (Organic)
Vegtable oil, cold pressed from kernels. Naturally high in vitamin E and unsaturated fatty acids (oleic acid). Known to nourish, bring emolliency and restore the hydrolipidic film of the skin. Low odor profile.
Cola®Lipid C
Multifunctional coconut oil-derived phospholipid. Provides gentle cleansing and foaming properties, long-lasting skin conditioning and broad spectrum antimicrobial activity while delivering a silky feel. Anti-irritation effects for skin and eyes when combined with anionic surfactants.

Poly Suga®Nate 160P NC
Anionic surfactant polymer based on high molecular weight alkyl polyglucoside polymers. High performance surfactant, extremely mild to both eyes and skin. Naturally derived from renewable sources, natural origin index of 1 according to ISO 16128.
Actigum™ CS 11 QD
COSMOS approved efficient thickener and suspensive agent with great sensory profile and wide pH stability and compatibility. 100% derived natural, cold processable and biodegradable.
Suppliers
Wake Up Cooling Eye Gel
Give this soothing under eye gel the chance to transform your beauty routine. No matter your age or skin type, its ultra-fresh gel-like texture will help you calm puffiness and brighten up your eyes. You will love its smoothness even after application. The added benefits? It also gives an optical blurring effect and anti-pollution protection!
Olivem® 2020
Naturally-derived cold process emulsifier based on olive oil chemistry for energy efficient operations. Combines excellent emulsification performance and natural dermollience. Acts as a thickener and sensory enhancer and contributes to great moisturization properties. Up to 65% naturally derived ingredient according to ISO 16128.

Eurol® BT

COSMOS approved multifunctional active ingredient derived from olive plant leaves. Actively works as an antipollution, anti-aging, anti-irritating, anti-inflammatory and moisturizing agent while increasing skin elasticity and skin lightening. Free radical quencher.
Satiagel™ VPC 508P
COSMOS approved and ethical carrageenan polymer. Natural gelling agent that gives texture, smooth application to the product, slipperiness and fresh effect to the skin.
DOWSIL™ EL-TIPS Silicone Elastomer Blend

Low D4, D5, D6 silicone elastomer with low odor and low color designed for skin care and color cosmetic applications. Delivers a powdery feel, blurring effect, slipperiness and smoothness. Formulated in a bio-based carrier, allows cosmetic formulations to have a higher naturality content (ISO 16128 eligible content up to 70%).

DOWSIL™ FA 4012 ID Silicone Acrylate

Blend of approximately 40% polymers in isododecane. Film former designed for long lasting benefits in color cosmetics and skin care applications. Provides sebum and wash-off resistance; non-occlusive. Forms a shield against pollutants and exhibits good compatibility with cosmetic ingredients.

DOWSIL™ EP-9610 Cosmetic Powder

Silicone elastomer with reduced agglomeration that provides a unique smooth, bouncy and silky feel with optical effect and sebum control. Can be used for color cosmetics and skin care products, easy to use.
Macadamia Oil (FFL, Organic)

Cold-pressed versatile vegetable oil with good emollient properties and non sticky effect. Known because of its rapid absorption by the epidermis. High content of monounsaturated fatty acids making it oxidatively stable. Nuts coming from small-scale African farmers in the Kenyan highlands that ensure Fair For Life certification.
Suppliers
Embrace Yourself Soothing Skin Balm
Embrace every part of your body and give your skin the love it deserves. Now is the time to say goodbye to dryness and to enjoy the smooth and creamy texture of this balm as it soothes and hydrates your skin! Made with natural ingredients and infused with an enveloping fragrance, this versatile restorative beauty balm allows your skin to recover without leaving any greasy feel, despite its ultra-rich texture.
Biochemica® Turmeric Butter
Vegetable butter enriched in turmeric extract. Turmeric is a key part of the Ayurveda lifestyle. Shows powerful antioxidant and anti-inflammatory properties thanks to its two active molecules turmerone and curcumin. Proven efficacy to increase skin barrier function and to help maintain a healthy skin against extreme weather and pollution.

Olivem® 2090
Innovative and unique COSMOS approved W/O cold process emulsifier based on the combination of polyglycerol esters of olive oil fatty acids and polyricinoleic acid. Offers exceptional emulsifying performance combined with excellent sensorial and hydration benefits for multiple applications. High compatibility with every type of oil, excellent performance with vegetable oils. Biodegradable, palm free, vegan friendly. Natural origin index of 1 according to ISO 16128.

Sensolene® Light ET
COSMOS approved active emollient combining superior emolliency with antioxidant benefits. Multifunctional biomimetic ingredient derived from olive oil and olive leaves that gives an extremely light touch to every formulation.
Vegaleen (PHC 9679)
Soft, smooth emollient that can be used as an alternative to petroleum jelly. Great water resistance and protecting qualities. Suitable for vegans and palm-free; natural origin index of 1 according to ISO 16128.
Veggie Gel 407
Biosourced and biodegradable emollient with a silky and smooth texture on the skin. Allows an easy and uniform application. Hydrophobic water-resistant by forming a protective layer resistant to rinsing. Also acts as a texturizing agent that improves stability of W/O emulsions and strengthens the viscosity of the oil phase. Natural origin index of 0.82 according to ISO 16128.
DOWSIL™ VM-2270 Aerogel Fine Particles
Hydrophobic silica with superior oil and sebum absorption properties thanks to its huge specific surface approx. 600m2/g. Imparts a nice sensory profile, improves stability and avoids syneresis.
Moringa Oil Crude
Mechanically cold-pressed oil extracted from the seed of the tree moringa oleifera. Very good emollient properties and mild odor profile. Rich in oleic acid, excellent in promoting skin softness.
Suppliers