Get ready to discover
all the facets of YOU
"It's a new dawn, a new day and a new life" for you, and you're feeling good! Welcome to a renewed age of self-love and positivity, and the arrival of a healthier, soaring, beautiful spirit called YOU as you reconnect with the world.
Discover in your region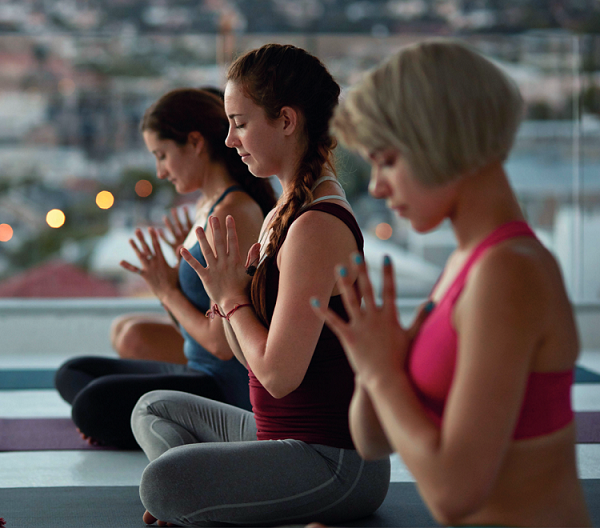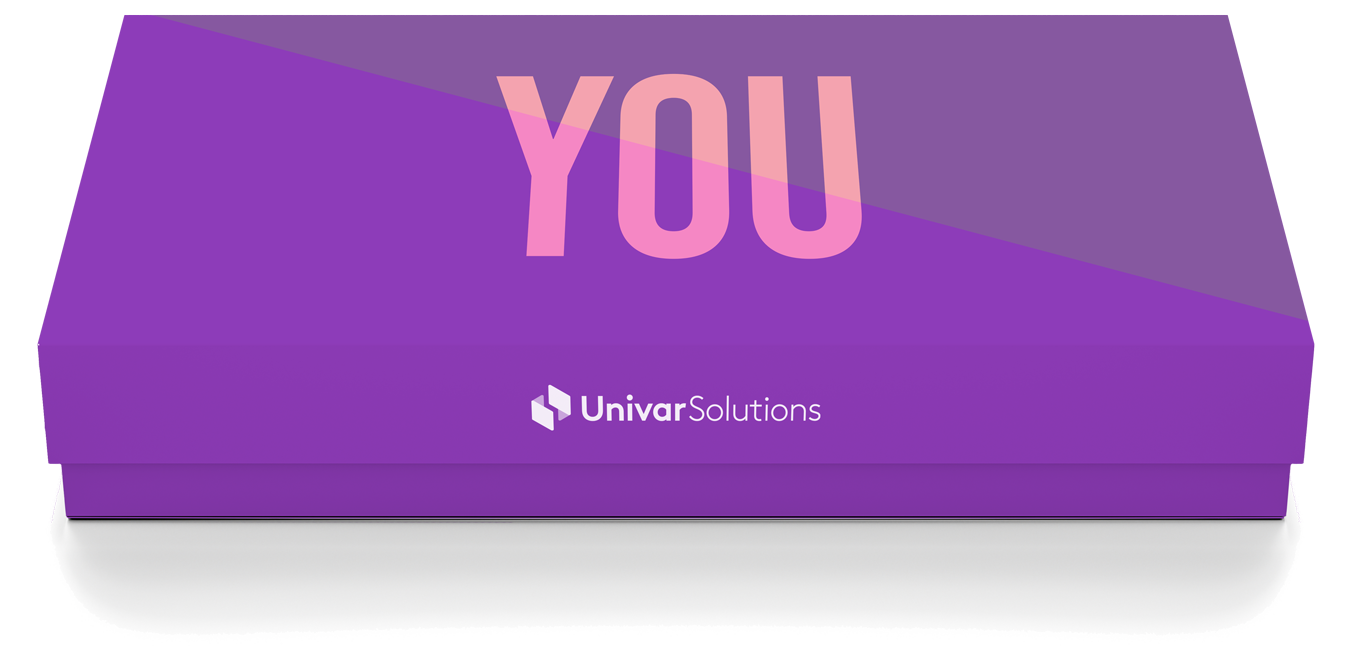 Scroll to see all
products in the kit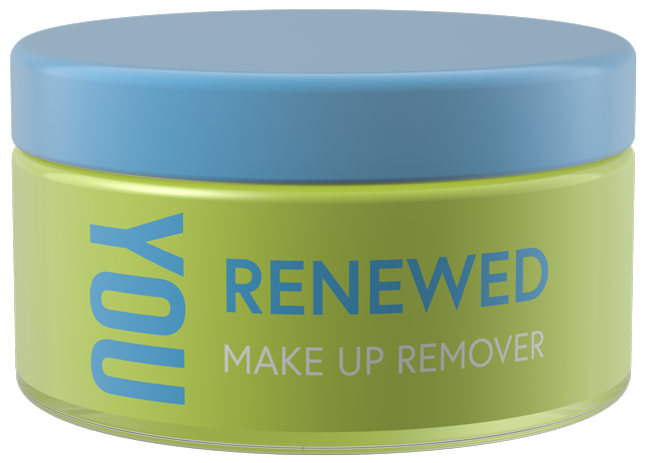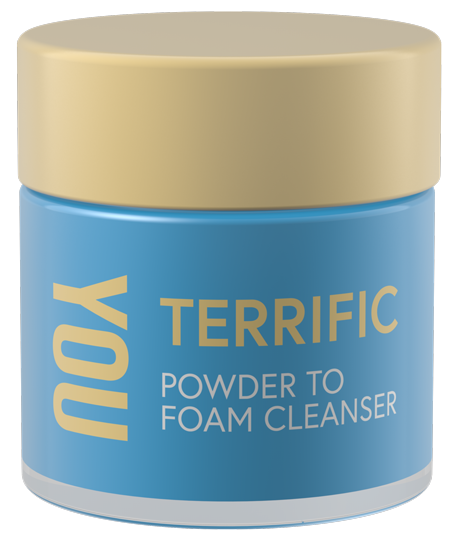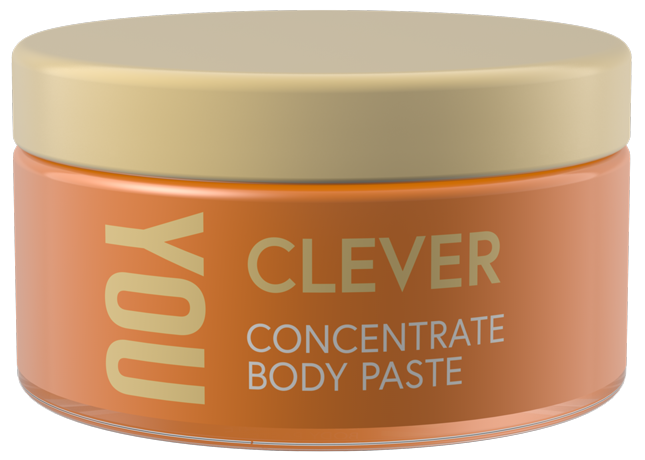 Click on a product to Learn More
Confident Hybrid Sun Cream
Embracing who you are is about knowing your self-worth. Rise with the sun and emerge into a new dawn with our CONFIDENT Hybrid Sun Cream. Protect and nurture the resilient skin you're in and let your confidence radiate as you protect and moisturize at the same time. Be bold and confident with a product you can trust to deliver high-quality sun care each day.
ANGUS
TRIS AMINO™ ULTRA PC 100% biodegradable multifunctional additive with excellent safety profile. Best neutralizing agent for PBSA. Avoids any recrystallization issues and keeps the pH stable.
DOW
SunSpheres™ BIO SPF Booster Bio-based and readily biodegradable SPF booster that enables greater SPF efficiency in sun care and daily wear SPF products. Derived from PEFC (Programme for the Endorsement of Forest Certification) certified wood pulp, works with both organic and inorganic UV filters (ISO 16128 eligible content up to 97%).
DOWSIL™ EP-9608 Cosmetic Powder Particularly soft, oil-loaded silicone elastomer powder capable of providing a rich and moist sensory texture. Easy to disperse, less agglomeration. Translucent appearance that helps to naturally hide pores whilst showing a mattifying effect. Low thickening effect that allows fluid textures even with high dosage of the powder. Provides fresh sensory feel, glowy effect and excellent affinity to skin.
EPITEX™ 99 Polymer Ready-to-use water-based film-forming polymer from both acrylic and silicone acrylates technology. Enhances water resistance and film mechanical strength.
Hallstar
SolaStay® S1 Energy transfer quencher, photostabilizer that prevents from creating harmful reactive oxygen species upon exposure to sunlight. Singlet and triplet state quencher for butyl methoxydibenzoylmethane (avobenzone). Outstanding solvency for crystalline UV filters.
HALLBRITE® BHB Sunscreen active solvent with a lower irritation potential and an excellent spreadability, good carrier, emollient and moisturizer. Improves SPF performance by increasing the polarity of the oil phase.
SolaPure® Glo COSMOS approved natural emollient, leverages curcumin's benefits to improve sun protection's SPF and PFA performance, control hyperpigmentation and promote overall skin wellbeing. Borage Oil Refined (Organic) Natural oil rich in polyunsaturated fatty acids including gamma-linolenic acid. Softens, nourishes and promotes skin elasticity. Known for its regenerative qualities, suitable for dry, mature or devitalized skins.
Kao Chemicals Europe
EXCEPARL® LM-LC Vegetable origin ECOCERT approved emollient with excellent UV-filter solubilizing properties, cold processable. High spreadability and low oiliness, mild and safe product.
Suppliers
Renewed Make Up Remover
Free your mind and feel RENEWED with a product that removes make up in a flash. Tired of classical liquid, biphasic or wipe makeup remover formats? Massage this multi-dimensional cleansing balm onto your skin and discover how it melts into a revitalizing, moisturizing oil. Add water to rinse and the texture will transform into a milky liquid for a smooth finish to your skin care routine, leaving your face feeling comfortable and velvety soft. You are ready to restart and be the new you!
Ellamera
Ellamera PER-SUST 504 Multi-functional polymeric rheology modifier, soluble in medium to high polarity liquid carriers, such as esters and natural oils. Imparts thickening to formulations as well as structuring benefits.
Poth Hille
Prime Yellow Carnauba Wax T1 (PHC 2486)
Refined Candelilla Wax (PHC 7454)
Natural Vegan Beeswax Substitute (PHC 9677) different melting points from 65 to 88°C. Palm free and suitable for vegans.

Biosynthetic Technologies
BioEstolide™ 1300 Emollient with strong oxidative stability. Shows excellent dispersion properties for pigments. High bio-content and a natural origin index of 0.95 according to ISO 16128. RHEODOL 430V Very mild non-ionic emulsifier. Good emulsifying and solubilizing properties for a wide range of substances. Allows oils to turn into a milky liquid when in contact with water for easy rinsability.
Dow
EcoSense™ 3000 Naturally sourced ECOCERT approved surfactant mild to the skin, with excellent sensory appeal. Improves rinsability, demonstrates reduced potential for irritation to the skin. Agri-Pure™ AP-20 MB Coconut oil, natural emollient with softening properties for the skin. Melting range from 30°C to 34°C thats perfectly melts at skin temperature. High oxidative stability and cleansing effect, moisturizes and protects skin. Produced from Mass Balance Sustainable Rainforest Alliance certified oil. Natural butters Two citrus butters, COSMOS approved.
Cargill Beauty
Emultop™ Velvet IP COSMOS approved O/W emulsifier, phosphatidyl choline enriched lecithin. Gives a velvety smooth touch to the skin, contributes to cleanse it and improves the transformation of oil-to-milk when in contact with water.
Agri-Pure™ AP-20 MB Coconut oil, natural emollient with softening properties for the skin. Melting range from 30°C to 34°C that perfectly melts at skin temperature. High oxidative stability and cleansing effect, moisturizes and protects skin. Produced from Mass Balance Sustainable Rainforest Alliance certified oil
Hallstar
Biochemica® Orange Butter with cleansing benefits and ECOCERT approved
Biochemica® Tangerine Butter with moisturizing benefits, provide a pleasant scent.
Biochemica® Turmeric Butter, enriched in turmeric extract, shows powerful antioxidant properties thanks to its two active molecules turmerone and curcumin. The combination of butters contributes to the melting texture of the product.
Kao
RHEODOL 430V Very mild non-ionic emulsifier. Good emulsifying and solubilizing properties for a wide range of substances. Allows oils to turn into a milky liquid when in contact with water for easy rinsability.
Earthoil
Bergamot Oil LFC (Organic) Extracted mechanically from the rinds of the citrus fruit Citrus bergamia. Delicate among the citrus family, possesses a complex aroma based on a light citrus scent combined with sweet and fresh notes
Suppliers
Terrific Powder to Foam Cleanser
Take your skin care routine to the next level and discover our innovative TERRIFIC Powder to Foam Cleanser. Watch this powder transform into a baby blue cocooning cream with water and be amazed as it foams delicately when rinsed off. Experience a milder, gentler product that will keep your face feeling terrifically clean and moisturized. Enjoy the moment made just for you and feel good inside and out.
DOW
CELLOSIZE™ Hydroxyethyl Cellulose PCG-10 EU Highly efficient naturally derived non-ionic thickener, dispersible in cold water.
Cargill Beauty
StarDesign™ Care Cold processable natural thickener derived from waxy corn. Enhances the buttery and rich texture providing a cocooning feel to formulations. Natural origin index of 0.93 according to ISO 16128.
Satiagum™ VPC 430 COSMOS approved thickening agent, provides freshness, lubricity and a smooth application. Natural carrageenan (lambda-type), made in France, cold processable. Natural origin index of 1 according to ISO 16128.
StarDesign™ Ultra by C EMTEX Botanical and renewably sourced stabilized waxy corn starch used as a sensory enhancer. Brings powdery feel and softness to the formula. Naturally derived at 0.93 (according to ISO 16128), cold processable and readily biodegradable.
Colonial Chemical
Cola®Lipid C Multifunctional coconut oil-derived phospholipid. Provides gentle cleansing and foaming properties, long-lasting skin conditioning and broad-spectrum antimicrobial activity while delivering a silky feel. Anti-irritation effects for skin and eyes when combined with anionic surfactants. Natural origin index of 0.80 according to ISO 16128.
Cola®Mate LA-100 MB Spray dried, high foaming mild sulfosuccinate surfactant with good detergency. May be used in powder products where mildness is important and to increase the concentration of aqueous systems for improved performance and mildness. Naturally derived with a natural origin index of 0.76 in accordance with ISO 16128.
Earthoil by Univar Solutions
Lavender Oil (Organic) Essential oil known for its calming and relaxing benefits, suitable for sensitive skin. Naturally perfumes the formula with its herbal, floral and sweet notes.
Pure Australian Tea Tree Oil COSMOS approved and one of the purest tea tree essential oils coming from Australia. Suitable for skin with imperfections.
Suppliers
Powerful Styling Hair Mask
All hair types need their heroes and this one delivers curl power! Representation matters as you reach for a product to help you embrace and celebrate your natural curls. Our POWERFUL Styling Hair Mask is a true conditioning bomb, containing everything you need in a formula to take care of curly and textured hair: a high quantity of sustainable oils and deep conditioning agents to nourish and protect curl definition.
Cargill Beauty
StarDesign™ Power Combination of starches with emulsifying and thickening properties, provides a characteristic sensoriality. Can be used alone to create emulsions with high oil content or with a co-emulsifier to stabilize fluid emulsions. 93% natural according to ISO 16128. Used in combination with
Actigum™ CS 11 QD (COSMOS approved biopolymer) to improve the elastic network of the formula and stability.
Kao Chemicals Europe
KAO SOFCARE® GP-1 Eco-friendly, vegetable-based hair conditioning agent. Enhances shine and manageability, imparts smoothness and heat protection. Easy-to-use
Dow
MaizeCare™ Style Polymer COSMOS approved bio-based polymer derived from corn. Allows flexibility in hair care styling from stiff hold to subtle definition and textures from waxes to sprays. Hair styling performance comparable to synthetic film formers, with added benefit of being resistant to humidity. ISO 16128 eligible content up to 100%.
UCARE™ Extreme Polymer Versatile bio-based and biodegradable water soluble polymer (>50% bio-derived content) with superior conditioning results in conditioners, leave-on products and shampoos. Derived from non-GMO and PEFC (Programme for Endorsement of Forest Certification) certified wood pulp. Provides natural soft styling (curl retention) reduction in combing force and heat protection to leave-on conditioners.
Biosynthetic Technologies
BioEstolide™ 250 Emollient with excellent oxidative stability. Can be used on dry and damaged hair where moisturization is needed. Imparts shine and helps protect the hair from thermal damage. Biodegradable with a high biocontent and a natural origin index of 0.86 according to ISO 16128.
Hallstar
Sensolene® Light ET COSMOS approved low viscosity active emollient with a very light and evanescent touch. Has a high refractive index imparting hair shine and provides antioxidant benefits.
EarthOil by Univar Solutions
Argan Oil Crude (FFL, Organic) Produced by a woman cooperative in Morocco. Provides strengthening and shine benefits to hair care products; rich in omega 9 and omega 6 acids.
Sesame Seed Oil Crude (FFL, Organic): Organically sourced in Mali and Uganda. Fluid oil with excellent emolliency that results in soft and nourished hair. High spreadability, non-sticky or greasy.
Suppliers
Irresistible Satin Lip Cream
You don't need to color your lips to be irresistible. But if you feel like making a bold statement with a dramatic pop of color to stand out in a crowd as you reconnect with the world, you can have it all with this creamy, long-lasting lip color cosmetic. Our IRRESISTIBLE Satin Lip Cream offers the best of both worlds: the luxe texture of a creamy lipstick and all-day, long-lasting fresh effect of a lip tint that won't dry out. Easy to apply and comfortable to wear, this bright satiny red lip cream will resist all day. Because the irresistible one is you.
Dow
DOWSIL™ EL-7314 Silicone Elastomer Blend Combines long-lasting benefits with extremely high comfort of wear. Can deliver transforming textures and exceptional skin substantivity. Ideal for semi-permanent claims in products such as transient tattoos, makeup and long-lasting effects from skincare product. Superior water uptake capabilities, may help improve W/O emulsion stability.
DOWSIL™ 1686 Resin Low D4, D5, D6 liquid phenyl silicone resin with high refractive index. Gives a shine effect, imparting radiance or "dewiness". Brings high level of performance in color cosmetics, skincare and haircare. Easy to handle, no need for heating, compatible with a wide range of personal care ingredients.
DOWSIL™ 3903 Liquid Satin Blend Sensory enhancer with a unique rheology. Brings intense lubricity, luxurious satin-like feel and smoothness and maintains a good long-lasting effect. Helps avoid structuring phenomena of DOWSIL™ EL-7314 Silicone Elastomer Blend and improve the process.
ACULYN™ U Rheology Modifier Efficient cold processable sulfate-free thickener. Extremely versatile ingredient with unique ease of use, wide compatibility, better salt tolerance and high shear thinning profile. Ability to thicken clear gel systems, stabilize gel creams and emulsify various types of oils
DOWSIL™ MQ-1600 Solid Resin 100% Trimethylsiloxysilicate resin. Provides transfer and wash off resistance and improved color intensity. Provide to the lip cream more creaminess and consistency, contributing to an easier application of the product and a less dry effect to the lips.
DOWSIL™ ES-5612 Formulation Aid W/Si and W/Si+O emulsifier, leaves a light and nongreasy after feel on the skin.
ANGUS
AMPD ULTRA PC™ Multifunctional additive and pH adjuster, very mild, with low dosage requirement. Improves product performance and imparts multiple benefits. Helps improve pigment dispersion to enhance coverage and thixotropic properties. 96.7% biodegradable.
Elementis
Bentone Gel® DM5 V Dispersion of an organically modified hectorite clay in dimethicone. Imparts rheological control, emulsion stabilization (W/O and O/W) and excellent suspension properties. Easily spreadable, non-oily emollient with a soft, non-tacky skin feel.
Suppliers
Clever Concentrate Body Paste
A body lotion designed for you. Enriched in natural oils and butter, our CLEVER Concentrate Body Paste is a nice, practical, personalized and sustainable alternative to traditional body lotion. Just grab a small quantity of the paste and dilute it with water. By adjusting the water quantity, you can create a variety of textures, from a light milk to a thick cream depending on your skin needs or your mood of the day!
Hallstar
Olivem® 2020 Naturally-derived cold process emulsifier based on olive oil chemistry for energy efficient operations. Combines excellent emulsification performance and natural dermollience. Acts as a thickener and sensory enhancer and contributes to great moisturization properties. Up to 65% naturally derived ingredient according to ISO 16128.
Biochemica® Aloe Butter COSMOS approved soft-solid butter that melts at skin temperature. May be used for cutaneous dryness to assist in moisturization; bodying agent.
Earthoil by Univar Solutions
Grapeseed Oil Deodorised (Organic) Vegetable oil with excellent emollient properties. Light, smooth, high fluidity and spreadability, quick penetrating while delivering a dry skin feel. High content of omega 6 and presence of omega 9 help soften and promote skin elasticity.
Ginger Oil (Organic) Steam-distilled essential oil from the dried, unpeeled, freshly grounded rhizomes of the Zingiber officinale plant. Provides warm, fresh and woody odor with a spicy nuance.
Poth Hille
Refined Sunflower Wax (PHC 3439) Plant/vegetable derived hard wax obtained from the winterisation of sunflower oil. Structuring agent, excellent oil gelling properties, allowing use at low concentration. Can be used as replacement of carnauba, candelilla or mineral waxes. Natural index of 1 according to ISO 16128.
Vegaleen (PHC 9679) Soft and smooth emollient that can be used as an alternative to petroleum jelly. Great water resistance and protecting qualities. Palm – free and suitable for vegans. Natural origin index of 1 according to ISO 16128.
Dow
DOWSIL™ EL-TIPS Silicone Elastomer Low D4, D5, D6 silicone elastomer with low odor and low color designed for skin care and color cosmetic applications. Delivers a powdery feel, blurring effect, slipperiness and smoothness. Formulated in a biobased carrier, allows cosmetic formulations to have a higher naturality content (ISO 16128 eligible content up to 70%).
DOWSIL™ FA PEPS Silicone Acrylate Low D4, D5, D6 long lasting film-former. Provides excellent sebum, wear and comfort to wear. Formulated in a bio-based carrier, allows cosmetic formulations to have a higher naturality content (ISO 16128 eligible content up to 60%).
DOWSIL™ 3901 Liquid Satin Blend Mixture of a high molecular weight polymer in dimethicone that provides a luxurious satin-like feel, intense lubricity and perceived moisturization and smoothness.
Suppliers