Simple, all-natural ice cream ingredients
A short and understandable ingredient list – less guilt without compromising indulgent taste and texture
As the global ice cream market continues to grow, frozen dessert brands are driving value by upgrading consumers to more expensive and indulgent offerings. This includes using rich flavours, textures and colours, and using provenance to designate premium ingredients which signal a luxury positioning.
As a manufacturer, you can offer smarter options by combining reduced sugar products with other benefits, such as lactose-free or protein enrichment add-ons. Healthier options offer greater enjoyment with less guilt and more indulgent taste and texture. Tap into the consumer interest in better-for-you choices to yield more opportunities and increase market penetration.
Discover Univar Solutions' range of products for your ice cream formulations.
Request a sample or quote
---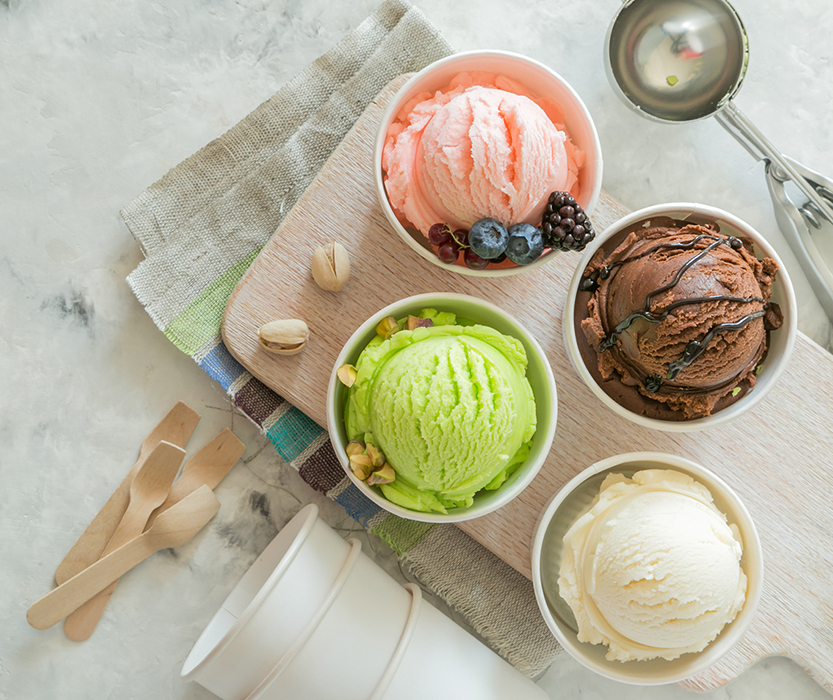 With an increased demand for sweet rewards like ice cream, flavour innovation, better-for-you and healthier recipes are on trend.
Finding and determining the best ingredient options to successfully meet these trends can be challenging. At Univar Solutions, we offer the latest ice cream ingredients, including texture modifiers, proteins, crystallization inhibitors, flavours, acidulants, emulsion stabilizers and more for the tastiest, most indulgent and on-trend frozen dessert products.
We have a wide portfolio of functional specialty and foundational ingredients for your traditional and dairy-free ice creams, including:
Starches (native and modified)

Plant proteins

Flavours
Sweeteners (Erythritol, Stevia)

Natural colours

Inulin
---
Introducing VALIO EILA® milk powders for ice cream applications
Valio Eila® Pro Lactose-Free Milk Powders
Valio Eila® Sweet Lactose-Free Milk Powders
Valio Eila® Low Lactose Milk Powders
Reduced sugar

Increased protein

Digestive wellness

Better-for-you indulgence

Taste intensity
Ice cream crystals optimization

Melt rate optimization

Smaller dosage

Easy to take into process

Sustainable ingredients made from pure Finnish milk
Easy to replace basic milk or standard milk powders with Valio Eila®

lactose-free milk powders

Option to reduce total sugar level up to 30%; no artificial sweeteners or additives needed

Option to enhance the sweetness without any increase in added sugar level
Deliver desired nutritional profile, optimize processes and maximize taste and mouthfeel of your ice cream range today!
Request Sample