Barley fibre and protein ingredients for pasta and noodles

Realize the potential of high protein and fibre with EverVita Pro
Pasta is the staple food of many countries and is consumed on a regular basis. Dishes containing noodles are also present in many cultures, and the increasing consumption of noodles and pasta, coupled with the wide availability of these products in different flavours and packaging, is strongly driving the market across EMEA and worldwide.
As lifestyles shift to more time spent at home and busy schedules leave less time for meal prep, the demand for convenient meals, particularly for products, such as vermicelli, fusilli and macaroni, has been on the rise. Valued at EUR 57.69 billion in 2020 and projected to reach EUR 76.5 billion by 2028, the category is growing at a CAGR of 3.66 % from 2021 to 2028.
Request a sample or quote
---
Food innovations for health-conscious consumers
The food market is seeing a drive for everyday nutrition of essential proteins combined with fibres. Consumer awareness and education on fibres is increasing and is set to become a major force in nutrition.
With the strong shift toward healthy eating, manufacturers are expanding their product offering to meet the burgeoning demand for products and gain competitive advantage in the market. Manufacturers are constantly exploring ways to increase the diversity of their product line and address niche segments of consumer demand.
Let us introduce you to barley
Boost nutrition without compromising the al dente texture with fiber and protein-rich flour from ancient barley and leave wholegrain and legumes behind!
Download EverVita Pro Brochure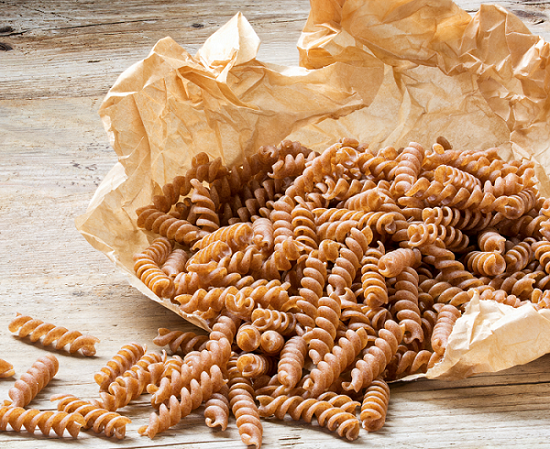 Wholesome, sustainable ingredients with traditional textures and taste
Consumers are increasingly seeking food that tastes great and is good for them - with an added nutritional boost. However, most whole grain and legume pastas often fall short when it comes to delivering traditional texture and taste. EverVita Pro barley fibres and proteins by EverGrain are a natural boost to the gut health benefits of your favourite baked goods, pastas, pizza crusts, snacks and more—without impacting taste, texture or formulation.
With a clean label and light flavour, EverVita Pro fibres and proteins give products a major nutritional boost while making sustainability taste better than ever.
EverVita Pro barley fibre and protein ingredients are wholesome and sustainably sourced, offering a further dimension for the new product positioning in the market.
EverVita Pro barley fibre and protein ingredients open exciting opportunities for pasta that delivers:
Perfect al dente texture: excellent cooking quality and low stickiness

Fibre and proteins from a single, clean label source

Egg-free formulation
Sustainability sourced ingredient, offering a further dimension for the new product positioning in the market.

Nutritional profile of 8G Fibre and 15G Protein** per serving
Substituting up to 15% of Semolina with EverVita Pro will provide a high in protein and fibre claim with superior cooking quality*. EverVita Pro can easily be introduced into the current manufacturing process with minimum changes, delivering cost efficiencies and desired taste and nutritional profile. Pasta prototypes with EverVita Pro showed to outperform comparable benchmark in both al dente texture and taste.
Request a Sample
Protein-rich nutritional flour from ancient barley

Clean with no off-tastes
Smooth texture

Low in starch and sugars
Made with the world's most sustainable protein and fibre, EverVita Pro is making sustainability tangible. Not only do these ingredients provide al dente perfection for superior cooking quality but they allow formulators to create traditional taste with added nutritional power. At Univar Solutions we are bringing innovative food ingredients to the table to meet growing consumer demands for better alternatives. Through each step in the product development process – from market and trend knowledge, to concept definition, sampling, scale-up and launch – Univar Solutions is here to support your technical needs.
Learn More
*Verified independently by University of Molise, Italy, and taste panel tests. Concept performance based on 10-point promoter score and compared to a reference "Norm" set of similar concepts completed through the same online service. The Norm group for this comparison constituted 250 concepts
** Nutritional claims dependent on quantity of EverVita Pro used, as well as the other ingredients contained in the final formulation