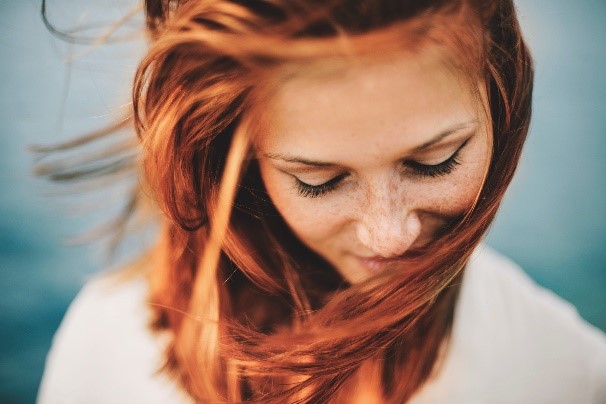 Unlock eco-friendly conditioning for natural hair care
Hair is an extension of our individuality, reflecting personal style and defining our entire look. Maintaining a more natural and healthy hair style is a trend that is growing with the movement to embrace all hair types and textures at the root. Whether treating wavy, curly or straight hair, conditioning is an essential part of our personal care routine to protect, revitalize and nourish the biomaterial that helps define us.
Minimal ingredients with good performance
Conscientious consumers desire more natural, simpler formulas containing few ingredients (perceived to be gentler on the scalp/hair) and products that are eco-friendlier and more sustainable, with a lower environmental impact.
The ethos of hair care brands focuses on transparent, traceable ingredients, minimalist labels to give consumers confidence in a product's content, biodegradability for peace of mind and responsible, proven formulations (energy/waste/materials). People want proof that the product works – and proof that the ingredients are more sustainable.
In a time overshadowed by so much uncertainty and questioning, proving the efficacy and credibility of products will gain consumer trust and increase the value of hair care products. Ingredient verification and product claims are becoming increasingly important to consumers. In hair care, there is tremendous pressure to provide consumers with the highly effective end results they want, while acting honestly and responsibly, both socially and environmentally.
Hair conditioning formulas for all textures and types
When given the choice, consumers primarily use hair care products formulated for their hair texture and style and expect them to deliver the desired result. The challenge is that – depending on the hair texture – products are not always readily available or explain how they can help. There is an opportunity for hair care brands to clearly explain how a product formula works for each hair texture and type. Segmenting hair products for suitability by hair length will appeal to those with longer hair as well as those with textured or curly hair, especially since hair looks and behaves differently at the roots than at the ends.
Different application methods are possible to condition the hair, make it supple and keep it looking healthy. Conditioners that stay in the hair or need to be washed out, hair oils and rich conditioning masks are common products on the market.
What are the most important factors in achieving healthy hair, frizz control and protecting hair against heat are key questions from the end consumer. As a result, hair should fall softly and feel smoothly, while having a great shine and look healthy and strong.
To meet the needs of consumers to protect the hair and the environment at its best, Univar Solutions offers a broad portfolio of different bio-based ingredients such as cationic surfactants, polymers, thickeners and waxes or conditioning agents to meet the varied needs of customers and to develop new innovations in the area of hair care and hair conditioning.
---
Eco-friendly bio-based cationic surfactant
DANOX® HC-30 by KAO Chemicals Europe is a powerful conditioner based on a synergetic combination of cationic surfactants and fatty alcohol, for excellent hair conditioning, flyaway control and good sensory feel. It also acts as an emulsifier for ready-to-make conditioner that allows a single-step formulation process. It is vegetable origin and environmentally friendly with better classification and labelling that standard cationic surfactants.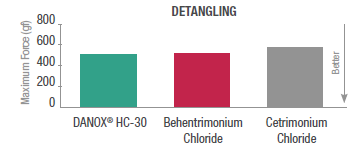 Bio-based cationic polymer from alkylpolyglucoside chemistry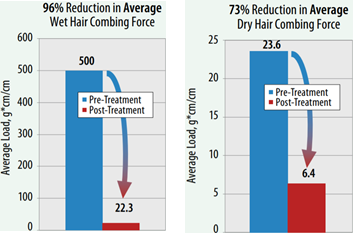 Poly Suga®Quat L-1210P & Poly Suga®Quat L-1010P by Colonial Chemical are highly sustainable conditioning polymers coming from alkylpolyglucoside chemistry. They have excellent eye and dermal mildness with high performance in terms of combing reduction on wet and dry hair.
---
New bio-derived & biodegradable cellulose technology
UCARE™ Extreme Polymer by Dow is a versatile, bio-derived (>50% bio-derived content) and inherent primary biodegradable according to OECD test(s) guidelines * technology. This brand-new innovation helps you create hair care products that deliver superior conditioning and can match the performance of some silicones, particularly in enhanced combability, reduced breakage, and restored hydrophobicity. It is specifically designed for conditioners, leave-on products and shampoos.
* Inherent primary biodegradability with pre-adaptation according to OECD test(s) guidelines (reaches > 20% biodegradation in OECD test(s))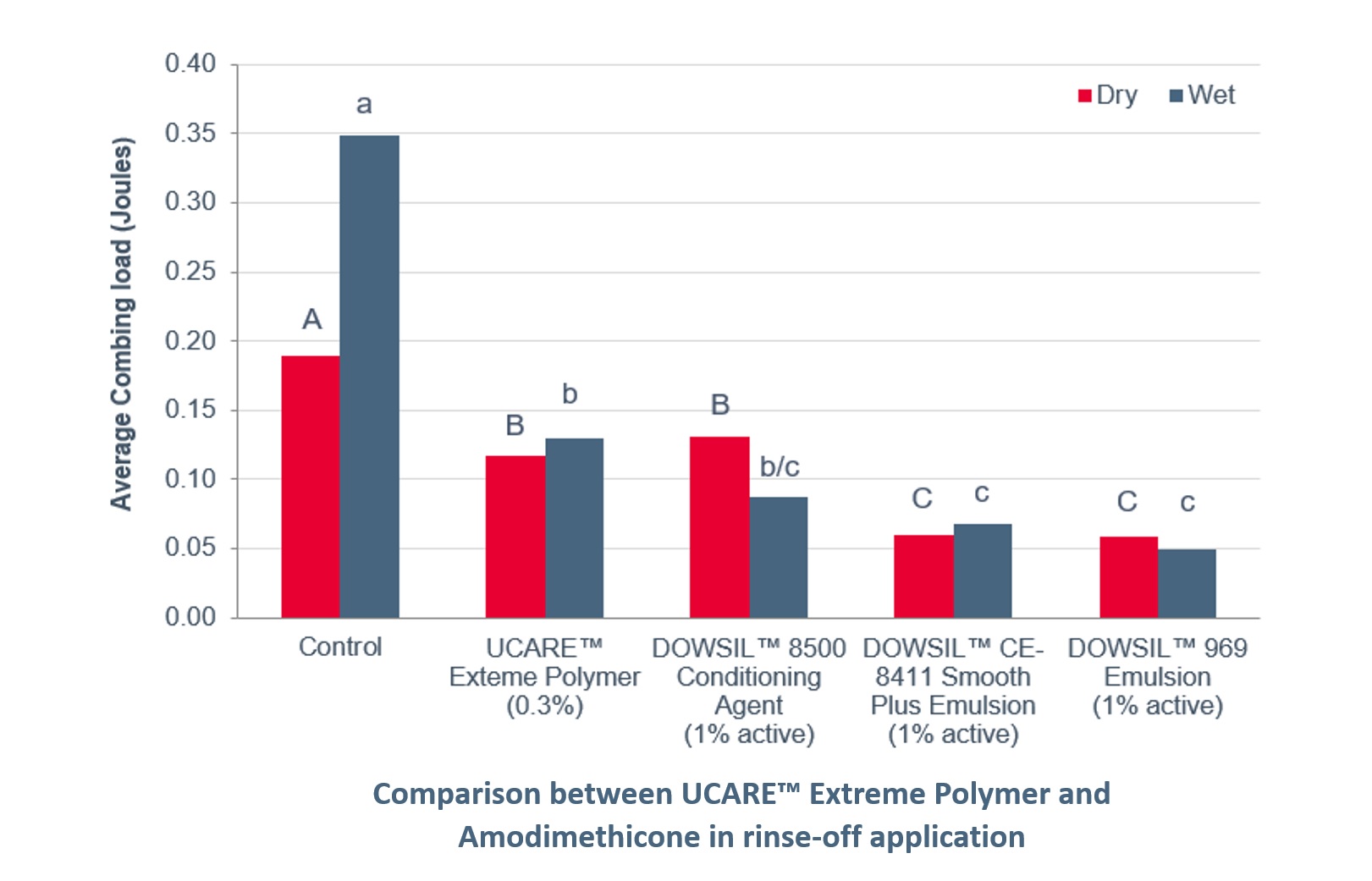 ---
Bio-based polymer from corn for styling your hair
MaizeCare™ Style Polymer by Dow is bio-based polymer, derived from corn that allows flexibility in hair care styling from stiff hold to subtle definition and textures from waxes to sprays. It is also non-GMO. It is an easy to use powder, the aqueous dispersion forms a natural film with comparable performances to synthetic film formers, with added benefit of being non-hydroscopic for high humidity resistance.
From a renewable resource with good environmental profile, MaizeCare™ Style Polymer is biodegradable, 100% vegetable origin, Non-GMO source consequently Awarded COSMOS by ECOCERT. His INCI: Hydrolyzed Corn Starch is listed in the Catalogue of Cosmetics Ingredients used in China.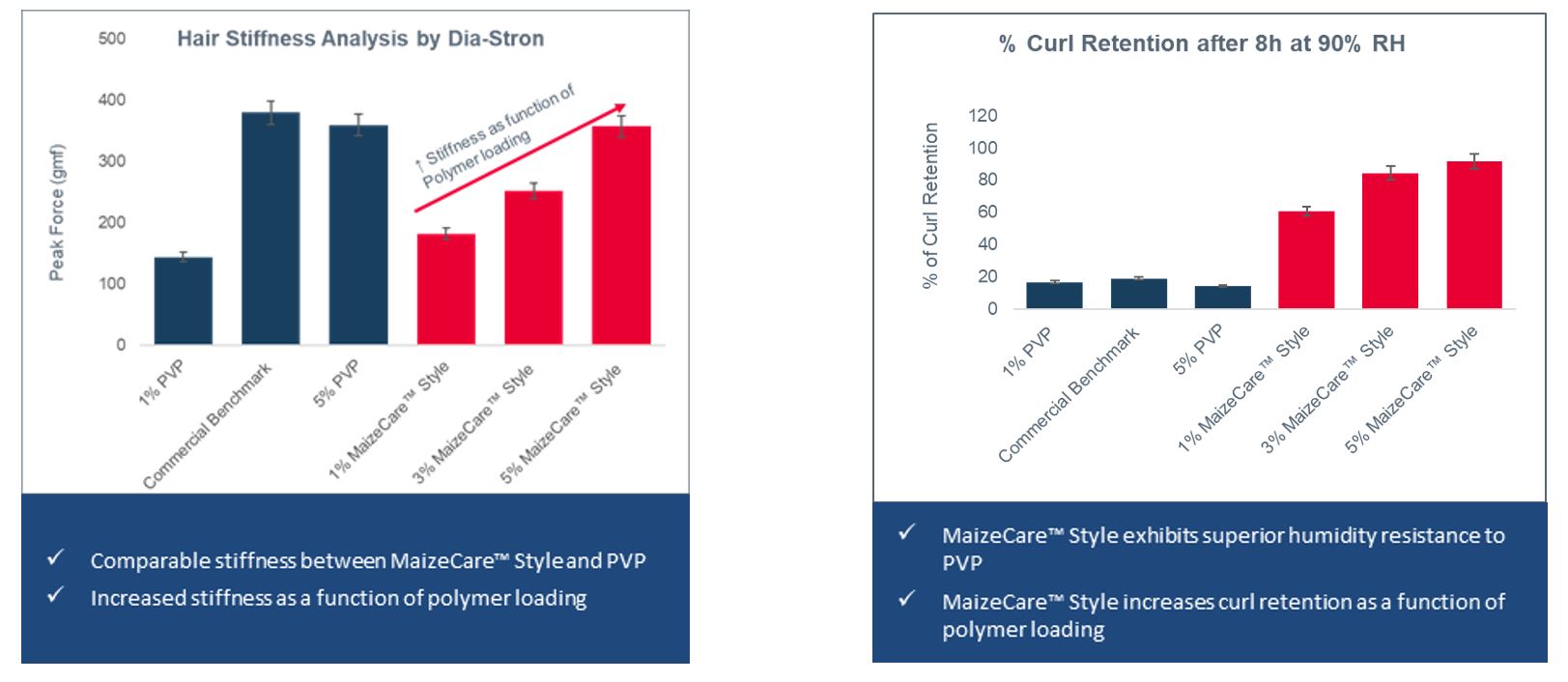 ---
Ester and wax from olive oil for shine and protecting your hair
Sensolene® Light ET by Hallstar Beauty is a revolution in the world of functional ingredients, introducing for the first time the concept of an active emollient combining superior emolliency with antioxidant benefits on the skin, thanks to unique, natural Oléo-éco extraction patented process. In leave-on conditioner, Sensolene® Light ET improves shine, alignment of fibers and dry combing.
Oliwax® by Hallstar Beauty is a stabilizing agent, 100 percent based on ultrarefined pure olive oil with a medium melting point. This stabilizing and structuring agent provides outstanding moisturizing properties and a unique texture. In hair, Oliwax® allows to reduce the mechanical damage induced by brushing and protects the external structure of the hair shaft and the scales themselves.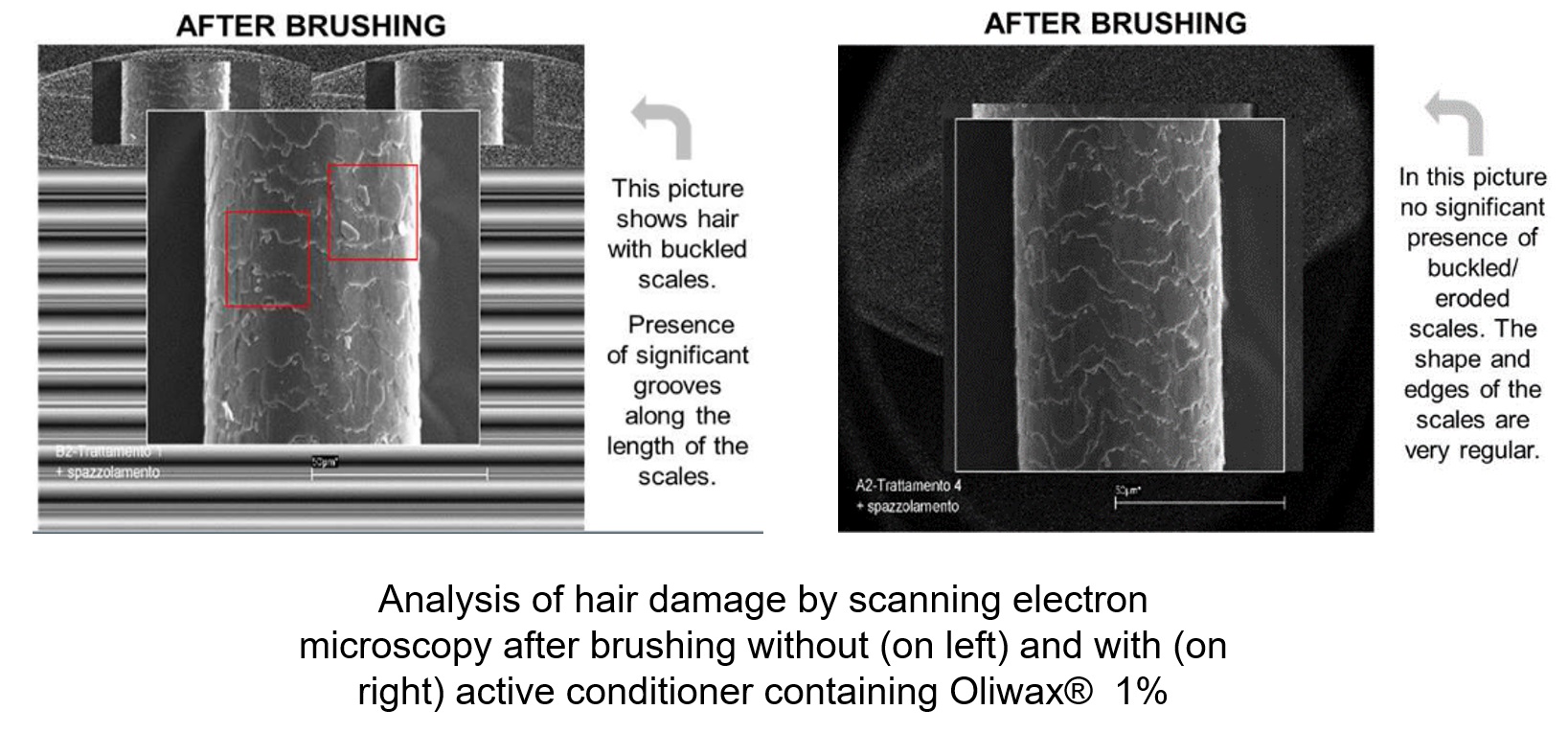 ---
Bio-based gum blend for hair serum
DOWSIL™ PMX-1508 Fluid by Dow is a blend of an ultra-high viscosity dimethiconol in C13-15 alkane, a bioderived, inherently primary biodegradable carrier for use in hair care, skin care, sun care and color cosmetic applications.
Key benefits:
Provides smoothness and slipperiness to hair
Conditions hair
Provides hair shine
Helps increase natural origin content of formulations (ISO 16128)
Heat protection
Inherently biodegradable carrier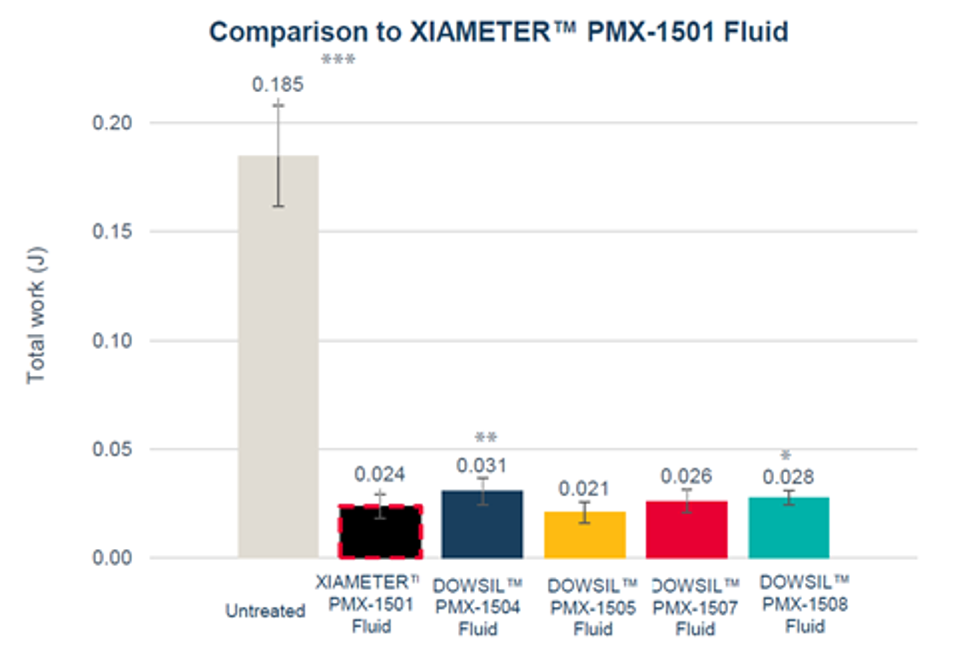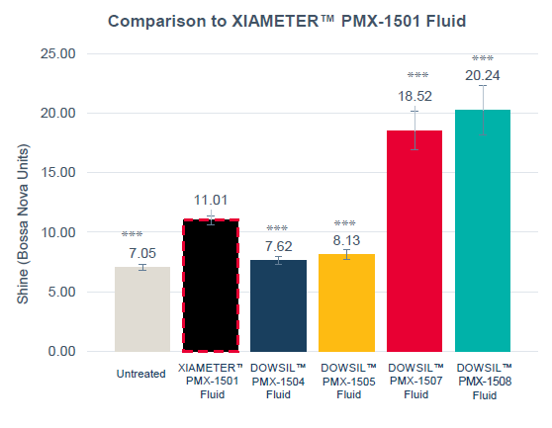 For shine, DOWSIL™ PMX-1508 Fluid provides the highest level of shine. Shine is impacted by carrier volatility level as shown below. Shine measurements on Caucasian hair were done with SAMBA Hair
---
Conditioning ester based on castor oil
BioEstolide™ 250 by Biosynthetic Technologies is a slightly heavy ester. It can be used in rinse off and leave in conditioners and hair masks for dry damaged hair and where moisturization is needed. Imparts a nice shine and helps protect the hair from thermal damage.
Look at the benefit of BioEstolide™ 250 applied in rinse-off conditioner and after thermal treatment on fine very curly hair, average density.
BioEstolide™ 250 vs Silicone Quat Microemulsion
On fine very curly hair, average density after thermal treatment in comparaison to freshly shampooed hair: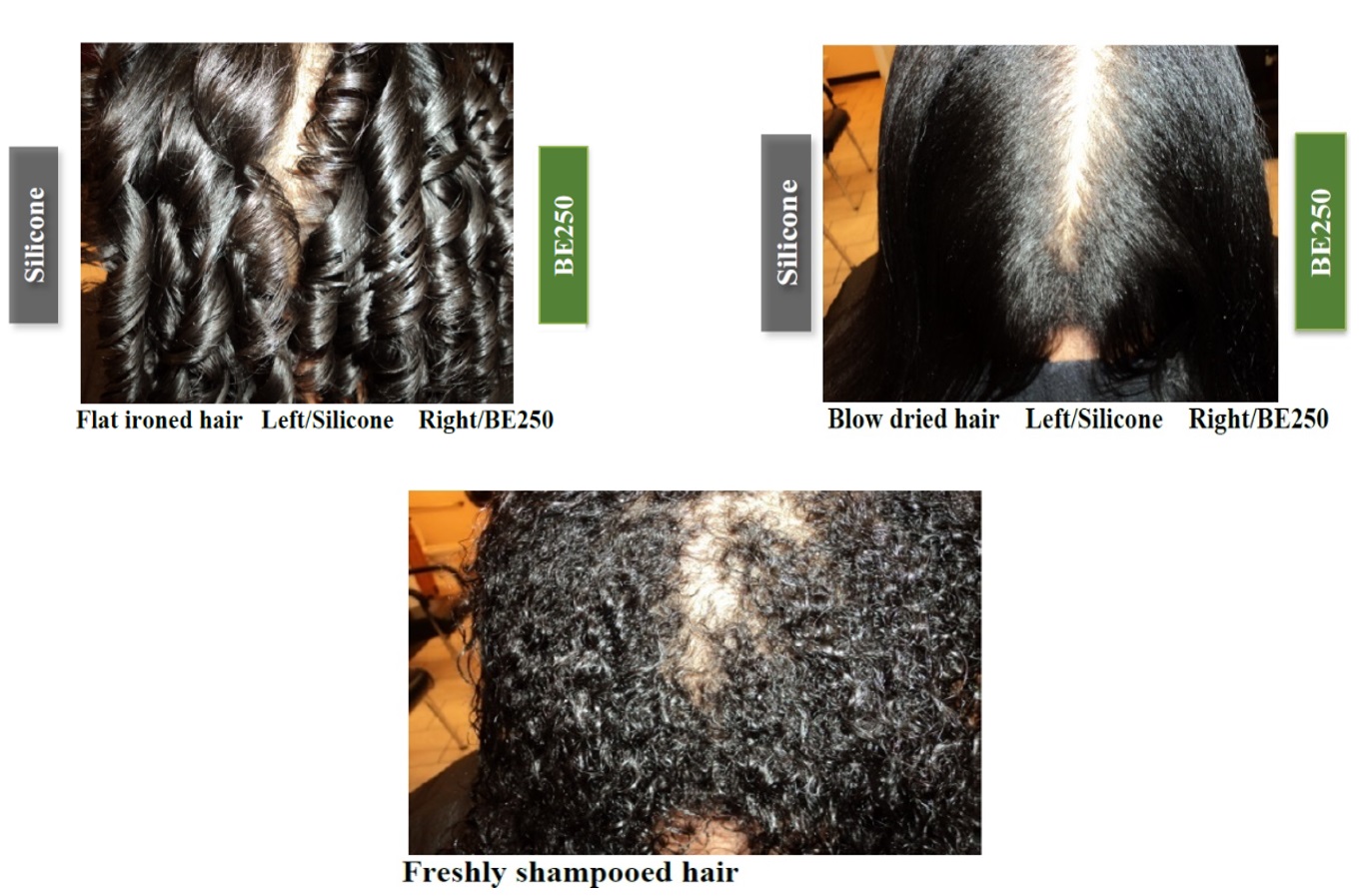 ---
Biomimetic O/W emulsifier based on olive oil to form liquid crystals and reduce combing force
Olivem® 1000 by Hallstar Beauty is a biomimetic ingredient designed to mimic the physiological processes and chemical
composition of human skin for complete skin affinity and maximum performance.
Why choose liquid Crystals for hair Care?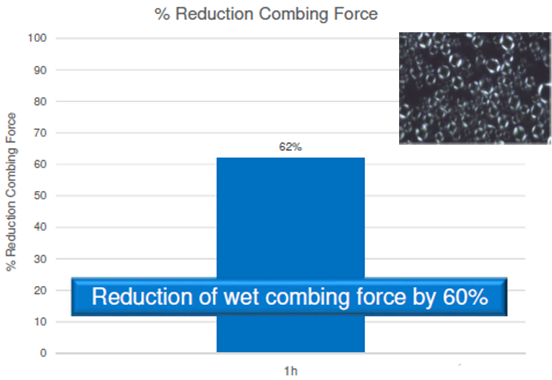 ---
Hair conditioner formulations to inspire
ROOTED EARTH FORTIFYING HAIR PRIMER
Are you experiencing dry, brittle, abused hair? In need of a big shot of intense moisturization? This fortifying mask boosts volume and avoids the build-up effect. Infused with nourishing butters and oils you can feel the power of the earth working on your tired roots. Before shampooing, apply liberally and add a hot towel wrap to deepen the effects. In 10 minutes this mask will give you shiny, smooth and regenerated hair. Click here to access.
CONTROL CURL CREAM
Love your curls and let them live their best life! Our CONTROL Curl Cream adds moisturization and gives your hair that extra TLC it needs without compromising on styling benefits. This natural curl cream is easy to spread on wet hair, and will quickly become your go-to product to embrace your natural curly style. Click here to access.
TAJ MAHAL HAIR BAR
Rub it on wet hands, a soft foam will instantly form to clean and condition your hair. This water-conscious formula is enriched with coconut and almond oils like in the traditions, but also with sandalwood essential oil to take your senses to the other side of the globe. Its eco-friendly profile is its strength! It's good for your hair and the planet. Click here to access.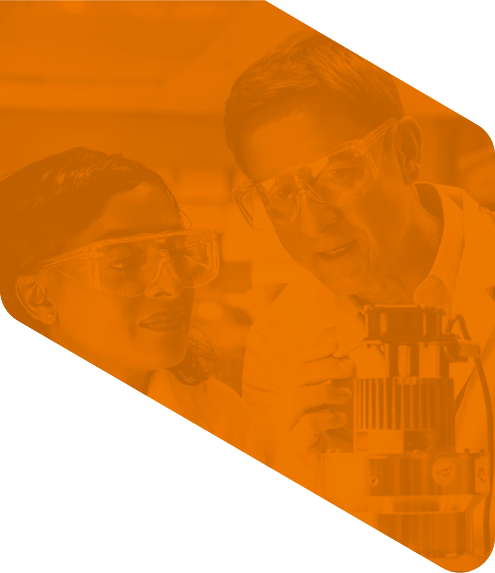 Have a question?
Please select one of the choices below as the reason for contacting us:

*
Ask a Question or Request a Quote
SDS Request