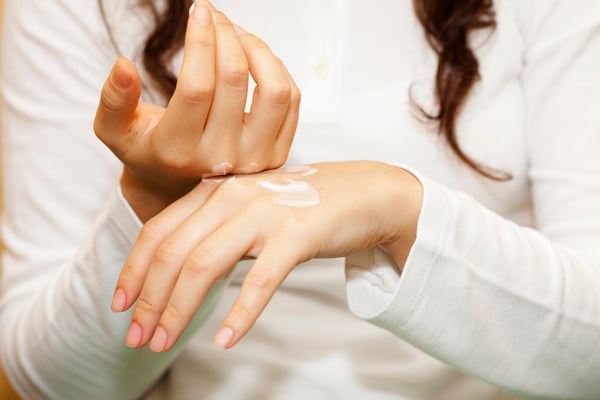 Personalized Skin Care Soutions
From cosmetic creams for the face and neck, to hand and body lotions, consumers rely on moisturizers to keep all their layers of skin hydrated, feeling good and looking healthy. At Univar Solutions, we offer skin care ingredient options to help create products that deliver long-term skin health and protection benefits.
We've got the formulation inspiration you need to develop high performing moisturizing formulations for uber soft skin, perfectors and correctors, surface smoothing, the enhancement of active ingredients, and protection against the causes of premature aging. Learn more about our formulation developments and concepts.
Moisturization is one of the key consumer benefits in a skin care product. Whether you're claiming instant moisture, deep moisture, or long lasting moisture, we've got an ingredient that meets your needs. We know skincare! Explore our portfolio of prototypes and innovative ingredients to jumpstart your next product launch.
View Our Formulation Finder for Skin Care
Featured Products:
FiberDesign™ Sensation
INCI: Citrus Limon Peel Powder, Sclerotium Gum (EU) or Citrus limon (lemon) peel powder, Sclerotium gum (US & China)
Cargill Beauty created a new texturizer and emulsion stabilizer for cosmetics based on citrus peel fibers from the pectin production side stream. The combination of these citrus peel fibers with sclerotium gum, resulted in the creation of FiberDesign™ Sensation, a new texturizer and emulsion stabilizer designed specifically for skincare. To add to its credentials, it is biodegradable and derived from 100% natural origin (in accordance with ISO 16128). Properties: quick breaking texture, long lasting freshness, cooling effect, compatibility
StarDesign™ Power
INCI: Sodium Starch Octenylsuccinate & Hydroxypropyl Starch Phosphate
Consumer demand for natural caring products with high oil content and pleasant sensory has always been a challenge. Transferring Cargill expertise from food science, Cargill Beauty identified two starch technologies extracted from waxy corn. A new optimized & patented complex has been developed using hydrophilic & lipophilic modified starches: StarDesign™ Power, an emulsifier for high oil content giving unique sensory. This cold processable and versatile emulsifier can create fluid lotions or thick creams that deliver nourishing, soft skin after-feel. Discover StarDesign™ Power, a competitive cost-in-use solution that offers a sustainable alternative.
Olivem® 1000
INCI: Cetearyl Olivate, Sorbitan Olivate
Olivem® 1000 is a PEG-free self-emulsifying multifunctional ingredient (white to ivory waxy flakes at 20°C, melting point ~ 70°C). The temperature for the emulsion is 80-85°c. It is a complex combination of fatty acids, chemically similar to the lipidic composition of the skin surface. Olivem® 1000 has the ability to generate liquid crystal structures that mimic the stratum corneum organization. As the sole emulsifier, Olivem® 1000 provides a deep moisturizing effect with excellent spreadability and no soapy effect. It has good compatibility with Dihydroxyacetone and with alpha-hydroxy acids and is useful in formulations with pH 3 – 12. Further, it is COSMOS-validated.
Our Full Portfolio Includes:
+ Emulsifier
Olivem® 900
Olivem® 2020
Olivem® 1000
ACULYN™ SILTouch Rheology Modifier
DOWSIL™ ES 5300 Formulation AID
StarDesign™ Power
+ Multifunctional Additive
+ Sensory Enhancer
DOWSIL™ EL-7040 Hydro Elastomer Blend
+ Texturizer
FiberDesign™ Sensation
Satiaxane™ VPC 930
Actigum™ CS 11 QD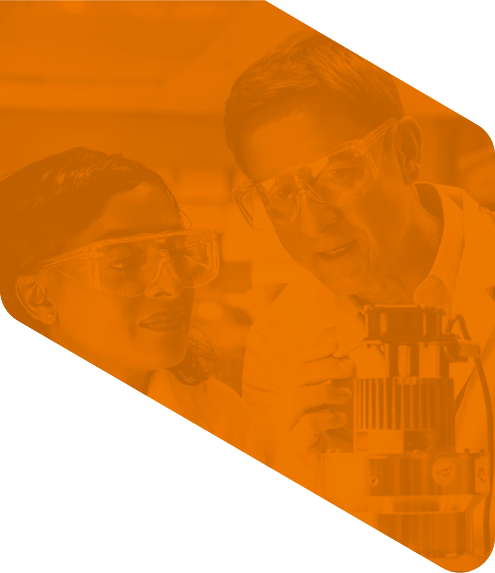 Have a question?
Please select one of the choices below as the reason for contacting us:

*
Ask a Question or Request a Quote
SDS Request