Responsible Beauty, Formulating Sustainably
Beauty consumers are savvier than ever, scrutinizing ingredient labels, holding brands to the highest standards for their ESG efforts, and demanding transparency and traceability as they are trying to be more sustainable. Being a responsible ingredient supplier is a challenge, and we continue striving to exceed both supplier and consumer expectations. As a leading specialty ingredients distributor for beauty brands, we aim to inspire your next product innovation with our prototype formulations crafted with responsibility in mind. These sustainable formulations meet the needs of our business today and lower the impact on tomorrow. Each formulation is described via a Clean Beauty icon that represents our efforts to formulate smarter while looking towards the future.
---
Next-Generation Beauty
Plant-based, renewable ingredients are the future. Staying true to our commitment to a forward-thinking, ethical, and holistic sustainability journey, we are going beyond traditional distribution to support our efforts to help keep global communities healthy, clean, fed and safe. We're making responsible beauty available to the masses. By reliably supplying best-in-class plant-based, renewable ingredients, we're ultimately helping consumers purchase more sustainable beauty products without compromising their intentions to positively impact people and the planet.
Learn more about Beauty & Personal Care at Univar Solutions and how we are shaping the future of beauty.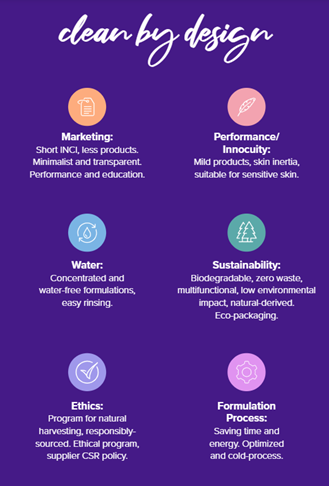 Focused on Sustainability
Upcycling: Benefits, Ingredients & Leading Brands
Upcycled beauty is a growing category amid calls for sustainable philosophies, actions and product launches.
Vegan Beauty: Benefits, Trends, Ingredients & Leading Brands
While veganism has its roots in the food industry, beauty leads the way for vegan product launches, signaling its ever-growing popularity among beauty shoppers.
The "Bees-ness" of Personal Care: Vegan Beeswax Alternatives
In the cosmetics and personal care business, beeswax has long been a favorite ingredient for formulators.
What is Beauty with a Clean Slate?
One of the best aspects of the beauty industry is its constant evolution. As formulators and brands, we have endless opportunities to grow, expand…