Nick Powell, Senior Vice President, President Specialty Chemicals & Ingredients and Regional President EMEA & Asia Pacific
Mr. Powell became Senior Vice President, President Specialty Chemicals & Ingredients, and Regional President of the Company's Europe, Middle East and Africa (EMEA) & Asia Pacific (APAC) segments in November 2020 after his successful launch of the Consumer and Industrial Solutions business as part of the Streamline 22 (S22) program. He is an industry veteran with nearly 30 years in the chemical industry. He joined Univar in 2009, establishing the company's Middle East and Africa businesses and grew its footprint including by leading the acquisition of our Turkey business. In 2014, Mr. Powell assumed leadership of EMEA's Focused Industries where he has taken those businesses to new growth levels. In addition to EMEA, he continues to lead Univar's APAC operations, which he successfully returned to profitability after assuming their leadership in late 2015. In 2020 Mr. Powell expanded his role to become Global Head of Consumer and Industrial Solutions where he focuses on growing a largely differentiated set of chemistries and ingredients through prioritized end-markets. Prior to joining Univar, Mr. Powell spent more than 20 years in the chemicals industry, primarily in the water treatment chemicals and construction chemicals fields.
Isabelle-Anne Trainar, Vice President & Associate General Counsel EMEA & APAC
Ms. Trainar joined Univar in March 2022 as Vice President and Associate General Counsel EMEA & APAC. From January 2020 to February 2022, she served as General Counsel of TotalEnergies EP Netherlands (an affiliate of the French energy company TotalEnergies SE). She also served as Head of Legal Europe and Africa of Fugro N.V. (a Dutch company – world's leading Geo-Data specialist). Prior to this, she held various Legal Counsel positions for TotalEnergies in France, South Africa and Belgium. Ms. Trainar graduated from the Paris Bar School as a lawyer and obtained an LL.M from Washington College of Law (Washington D.C. - USA). She is also a specialist of antitrust/ EU competition law.
Paul Bryant, Vice President, Finance EMEA
Mr. Bryant joined Univar in 1997 and has held various Finance roles in the intervening years. Starting in 2007, Mr. Bryant became Finance Director for Ireland, in 2010 he became Finance Director United Kingdom & Ireland, and in 2012 his role expanded to cover Northern Europe as a Regional Finance Director. From 2013, Mr. Bryant held the role of FP&A Director — EMEA, and in 2014 he was named to his current position VP Finance EMEA. Mr. Bryant earned his undergraduate degree in Finance from Sheffield University and his MBA from the University of Bradford. He is a CIMA Qualified Accountant and completed the SEP programme at London Business School in 2016.
Matthew Ottaway, Vice President Focused Industries EMEA
Dr. Ottaway is Vice President of Univar EMEA Focused Industries (Food Ingredients, Personal Care, Pharma and Coatings). In 2014, he rejoined Univar as Industry Director EMEA for Personal Care, where he led the turnaround of the business to phenomenal growth. During almost 20 years in the chemical and ingredients industry, Dr. Ottaway has worked in the coatings, plastics, food, pharma and general chemical sectors for companies including ISP, Blagden, and Avery Dennison, primarily in sales and commercial leadership roles. Dr. Ottaway has built and executed on a people-led strategy designed to deliver value to both our customers and suppliers. He has an organic chemistry PhD and has spent his career on the commercial side of business'.
Nigel Hayes, Regional Vice President EMEA
Mr. Hayes joined Univar in 2002 in an International Corporate Sales role, before serving as Regional Manager in the United Kingdom. In 2005, Mr. Hayes became Sales Director United Kingdom and Ireland. Mr. Hayes has recently acquired responsibility for Univar's polymer division, Distrupol Ltd. Prior to joining Univar, Mr. Hayes held senior sales positions in international companies in the plastics industry, before heading up an industry consortium dot-com as General Manager for the United Kingdom & Nordics.
Liam McCarroll, Global Director of Sustainability
Mr. McCarroll is the Global Director of Sustainability for Univar Solutions. In this role, he leads the business' sustainability team and drives the strategy to achieve our global sustainability goals, aligning our ambition and actions across regions on the business' climate action, resource use reduction and supply chain sustainability. He joined Univar in January 2017, serving as the Sustainability Manager in a global capacity before his promotion into his current role as Global Director of Sustainability. From 2014- 2016, Mr. McCarroll held the title of Global Sustainability Officer at Innovation Group, a major service provider to the insurance industry. Prior to joining Univar, Mr. McCarroll held roles in the renewable energy supply chain. Mr. McCarroll holds a bachelor's degree with honors in environmental management from the University of Northumbria, a master's degree in environment, health and safety from the University of Sunderland and is currently progressing in doctoral studies on sustainability in organizational culture.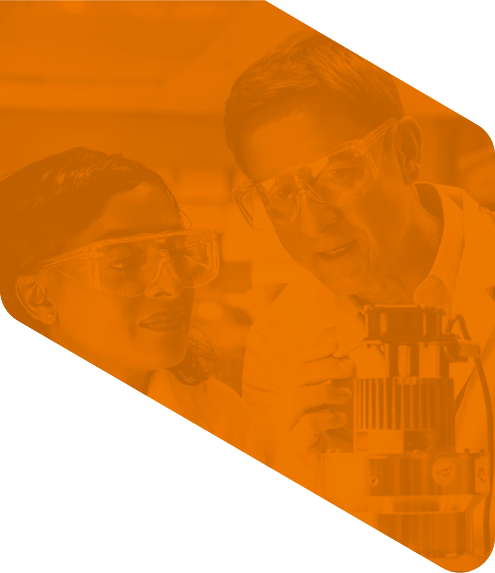 Have a question?
Please select one of the choices below as the reason for contacting us:

*
Ask a Question or Request a Quote
SDS Request