The multifunctional cosmetic powder

Expect intense color cosmetics and luxurious skin care products that mask wrinkles and give skin a silky, powdery feel using Dow brand elastomer powders.
The options are plentiful with DOWSIL™ 9701 Cosmetic Powder. This elastomer powder with silica treated coating can be used in a variety of formulations without extreme processes or equipment.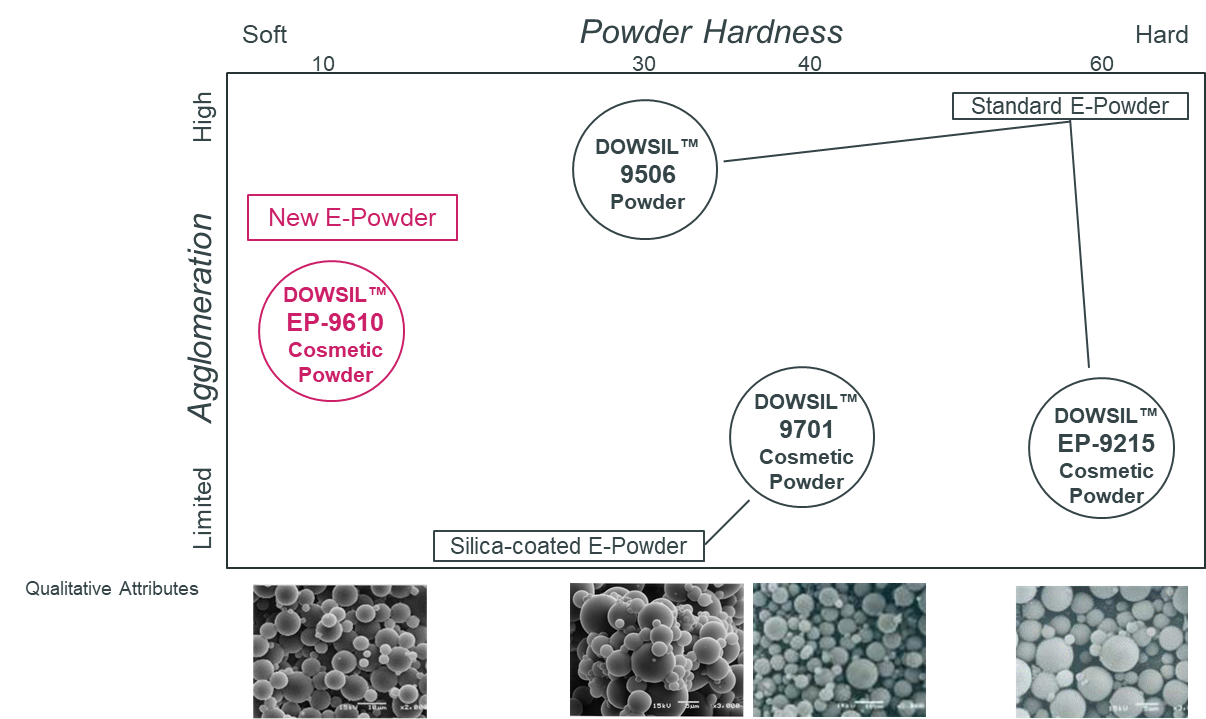 Characteristics:
INCI Name: Dimethicone / Vinyl Dimethicone Crosspolymer (and) Silica
White powder
Bulk Density : 0.3 to 0.4
Dry Powdery Feel
Particle Size, Average : 1 to 10 um (Microns)
D4, D5, D6 < 0.1%
DOWSIL™ 9701 Cosmetic Powder Formulation Benefit
Helps mask wrinkles
Smooth, silky, powdery feel
Easy to use
Free-flowing
No agglomeration
Sebum absorption
Listed in the Catalogue of Cosmetics Ingredients used in China
DOWSIL™ 9701 Cosmetic Powder Skin Care Formulation Benefits
Fragrance Retention
Imperfection Masking
Enhanced Anti-Wrinkle
Matte Appearance
Reduce Greasiness
Sebum / Oil Absorption
Sensory Enhancer
Sensory Enhancer (powdery feel)
Soft Focus
Texture Enhancer
DOWSIL™ 9701 Cosmetic Powder Color Cosmetic Formulation Benefits
Color Intensity/ Uniformity
DOWSIL™ 9701 Cosmetic Powder Hair Care Formulation Benefits