The ingredient of choice for smooth silky feel in color and skin care products

A soft powder that provides unique smooth, bouncy and silky feel with optical effect and sebum control with easy processing for Color Cosmetics and Skin Care products.
Consumers are looking for soft and silky products that feel velvety on their skin without tackiness or clumping. Elastomer powders provide that special sensory feel, but agglomeration issues lead to processing challenges.
DOWSIL™ EP-9610 Cosmetic Powder offers the best of both worlds – softness with less agglomeration.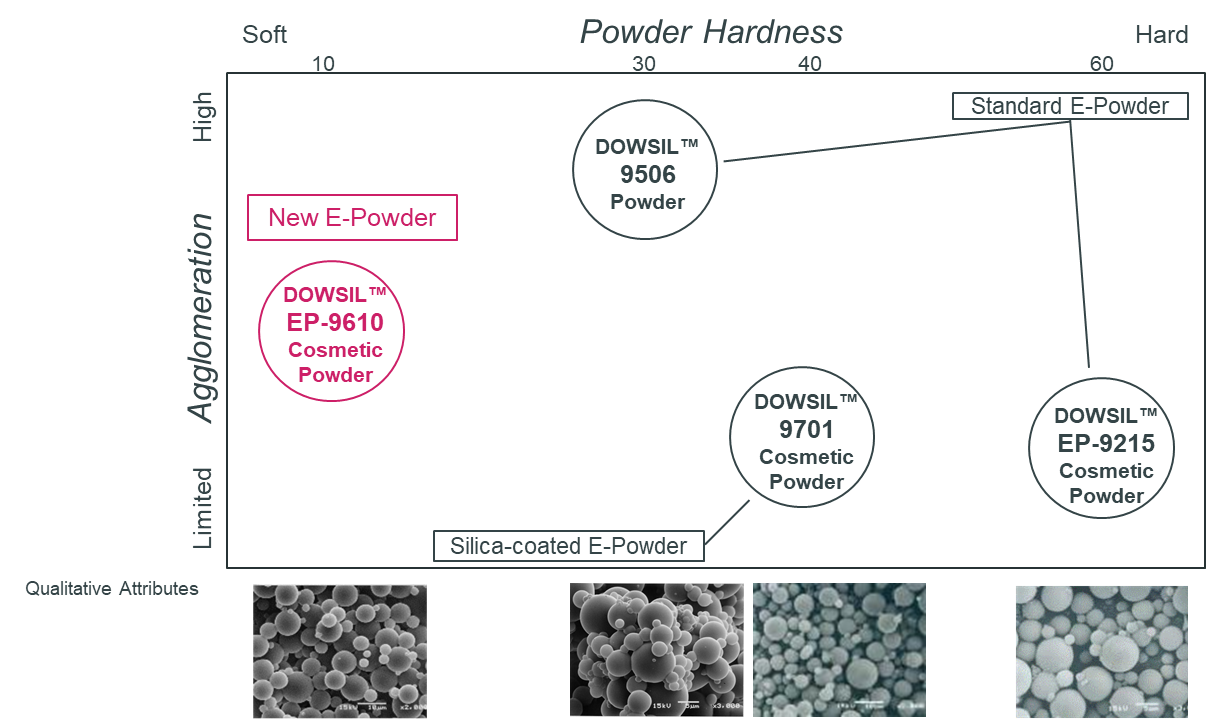 Characteristics:
White bouncy powder
Bulky Density : .25-.30 g/cm3
D4, D5, D6 < 0.1%
Paricule size : 1-8 um (Microns)
Listed in the Catalogue of Cosmetics Ingredients used in China
Applications:
Skin care
Color cosmetics (foundations, loose-, pressed- and compact-powders, eye shadow, lipsticks, bronzing products)
Sun care
Antiperspirants/deodorants
Many other potential formulations (examples: hair care, styling aids, etc.)
DOWSIL™ EP-9610 Cosmetic Powder Skin Care Formulation Benefits
Clear Systems
Sebum / Oil Absorption
Sensory Enhancer
Texture Enhancer
DOWSIL™ EP-9610 Cosmetic Powder Sun Care Formulation Benefits
Sensory Enhancer (light feel)
DOWSIL™ EP-9610 Cosmetic Powder Hair Care Formulation Benefits
Clear Systems
Sebum / Oil Absorption
Sensory Enhancer
Texture Enhancer
DOWSIL™ EP-9610 Cosmetic Powder Color Cosmetic Formulation Benefits
Comfort of Wear
Texture Builder