Biopolymers are produced by cells of living organisms. Cell produces biopolymer by creating covalent bond between natural monomers. Biopolymers are classified following the nature of monomer: polynucleotides, polypeptide and polysaccharides.
It can be obtained by extraction from plant, bio-fermentation or chemically reproduced.
It can be use as:
Sclerotium gum
Carrageenan
Cellulose microcrystalline
or optimize by hydrolyzing like:
or by grafting chemical functionality like:
Esterified starch
Starch ether
Cellulosic Ether
Polyquaternium-10
Alkyl Polyglycolides
MaizeCare™ Clarity Polymer: The clarity you want & the performance you need in a sustainable hair styling product
Consumers are increasingly becoming aware of the benefits of natural and organic ingredients which has fueled the demand for more sustainable hair styling products. MaizeCare™ Clarity Polymer is bio-based and biodegradable with film-forming properties that provide a non-tacky feel on touch when styling.
The corn-based ingredient can be used as a high-performing fixative polymer that offers curl retention, hair stiffness, carbomer compatibility for crystal clear formulations.
Characteristics:
| | |
| --- | --- |
| Typical properties | MaizeCare ™Clarity Polymer |
| INCI Name | Hydrolyzed Corn Starch |
| Appearance | Off White Powder |
| Cosmos Approved | Yes |
| Readily Biodegradable | Yes |
| China compliance | Listed in the catalog of cosmetic ingredients |
| Typical use level | 0.5-5% |
Applications:
Hair styling: spray, gel, wax
Hair care: leave-on conditioner, rinse-off condition, shampoo for curl definition and retention
Make-up for long-lasting color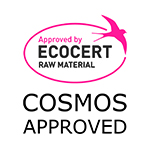 Benefits
Styling agent for crystal clear hair gels and pump sprays
Ideal solution for formulators seeking environmentally friendly ingredients
Cold water formulation process
Aqueous solution forms a natural film on the hair
Ability to achieve a range of hold levels with excellent aesthetics
Imparts styling durability
Excellent humidity resistance and curl retention over 12 hours at 80% RH
and acceptable curl retention at 90% RH
Compatible with synthetic and natural rheology modifiers
Natural Positioning & Regulatory
Natural source
Plant origin
ISO 16128
Non-GMO
Performance data: Curl Compression/Hair Stiffness

Performance data: High Humidity Curl Retention 25 C/80%RH