One of the oldest oilseed crops known
Sesamum indicum is a flowering plant which grows in tropical regions around the world. It is cultivated for its edible seeds, which grow in pods.
Sesame was first cultivated more than 3000 years ago as it thrived in areas that cannot support the growth of other crops. It is a robust plant that needs very little farming support while expanding in drought conditions, where little moisture remains in the soil left behind by monsoons, or excessive heavy rain fall. The crop can even be cultivated at the edge of deserts, where no other crop can grow and therefore is often referred to as the survivor crop.
Sesame seeds were one of the very first crops processed for oil as well as known to be one of the earliest condiments due to its rich, nutty flavour, and has become a common ingredient in cuisines across the world.
Sesame was cultivated during the times of the Indus Valley Civilisation and was the dominant oil crop. There is also evidence that Sesame was cultivated in Egypt during the Ptolemaic period. Egyptians called it Sesemt, and it is in fact listed in various scrolls of Ebers Papyrus dated to be over 3600 years old, where its application is referred to be used as medicine.
Sesame Seed Oil is used today in a variety of Beauty and Personal Care products.
OUR GRADES OF SESAME OIL
Sesame Seed Oil Crude (Organic)

Sesame Seed Oil Crude (Fair For Life, Organic)

INCI: Sesamum indicum Seed Oil
Our Fair for life sesame seed oil
Our Fair For Life certified Sesame Seed Oil is organically sourced in Mali and in Uganda.
In Mali, it regroups today around 7000 producers in 150 villages and the Fair Trade premium has benefited the producers in several ways:
Construction of 30 intermediate storage sites in the villages

Financial support for producer organizations

Renovation of rural schools

Small school materials
In Uganda, the producer group has nearly 1000 members and the Fair Trade premium has been used to fund the following activities:
Purchase of gumboots, hand hoes and tarpaulins for the farmers

Purchase of 1000 hermetic grain bags for storing sesame seeds

Repair of boreholes to provide easy access to safe drinking water to the farming communities in the area

Purchase of tree seedlings to increase biodiversity

Purchase of land to build a storage centre
How the oil is produced
Sesame Seed Oil is pressed from the sesame seeds that we are all familiar with.
The Sesamum indicum plant is an herbaceous plant from the Pedaliacea family. Sesame is cultivated in Africa, the middle east and central America. The seeds used for our oil come mainly from Mali in West Africa and Uganda in East Africa, and are grown organically, I.E. no chemical fertilisers or pesticides are used, just environmentally friendly fertilisers, crop rotation and natural pest-management techniques.
Uses and benefits of Sesame Seed Oil

Besides the well-recognised use of Sesame Seed Oil in cooking, traditionally this seed oil was used as a healing ointment as it is full of nutrients. It is characterized by a high content of natural sesame oil specific antioxidants such as sesamins and sesamolins, and gamma tocopherol resulting in a high stability of the oil.
Relatively low in saturated fatty acids, Sesame Seed Oil has an excellence balance between mono (omega 9 = C18:1 Oleic Acid) - and poly (omega 6 = C18:2 Linoleic Acid) -unsaturated fatty acids.
| | |
| --- | --- |
| Fatty acid | Typical value |
| C16 Palmitic Acid | 6-15% |
| C18:1 Oleic Acid | 35-50% |
| C18:2 Linoleic Acid | 35-55% |
In our sensory profile study of vegetable oils, Sesame Seed Oil is characterized as:
fluid oil (when a pressure is exerted, the product will flow)

very spreadable

with a good cushion effect (by making a slight pressure between the two fingers, the product spreads and forms a "cushion")

not sticky nor greasy

good skin penetration
Sesame Seed Oil can be used for multiple applications in Beauty and Personal Care products as natural emollient and carrier oil.
Discover our formulation examples containing Sesame Seed Oil
Oriental Express Invigorating Body Oil
Inspired by Oriental rituals, this invigorating and sensual massage oil is a true delight. Smooth it on and massage deeply to relieve tensions. The spicy and pepperminty essential oil mix will invigorate your senses and help you to relax. Enjoy the silky results and your state of relaxation.
Permissible Indulgence Ultra Rich Moisturizer
Envelop your skin in a smooth and rich face cream packed with healthy naturally-derived ingredients. Anti-aging actives help defend and protect your royal beauty from urban stress. Its freshness will surprise you making it the ideal day cream.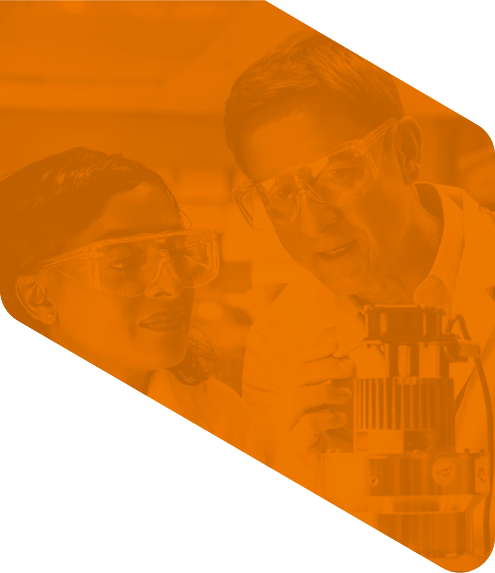 Have a question?
Please select one of the choices below as the reason for contacting us:

*
Ask a Question or Request a Quote
SDS Request