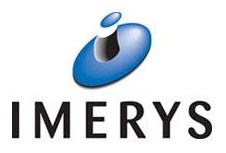 Kaopolite®
In response to environmental considerations and growing customer preference for non-hazardous cleaning products, Imerys created Kaopolite® kaolin, which is a natural, specialty-engineered kaolin designed to preserve human health and environmental quality. Ideal for automotive applications, bathroom, kitchen, and floor surfaces, Kaopolite products are gentle on the environment but tough on dirt and grime.
All of Imerys Kaopolite kaolins are natural, refined, and chemically inert, and they come in a variety of formulations. Compared to conventional hard surface cleaners, Kaopolite kaolin offers the ideal balance between an effective cleaning solution, non-damaging to surfaces, and an environmentally friendly product. It also provides aggressive polishing and cleaning properties for a diverse range of formulated products.
Characteristics:
INCI: Kaolin Clay
Appearance: Powder
Approx. Molecular Weight
Kaopolite® SF kaolin is formulated for bathroom, kitchen, and floor surfaces with moderate dirt and grime build-up requiring the additional cleaning power of a larger particle size abrasive.
Applications
Automotive, bathroom, kitchen, floor surface cleaners
Benefits
Provides clean, bright surfaces
Effective in the removal of scum
Removes dirt, grime, oil and hidden debris
Offers a superior, safe, natural and effective cleaning solution
Certified to CleanGredients for the Safer Choice standards