In hair conditioners, AMIDET® APA-22 works as a cationic surfactant. Moreover, AMIDET® APA-22 can be incorporated as a non-ionic surfactant, working as a conditioning and color protection agent in 2-in-1 shampoos and as a gelling and hair protection agent in hair coloring creams.
This multifunctional and high performance profile, together with good biodegradation and low aquatic toxicity compared to currently used cationic surfactants, make AMIDET® APA-22 a very interesting eco-friendly alternative for the hair care market.
The conditioning performance of AMIDET® APA-22 is superior to that of commonly used cationic surfactants, providing a superior sensory profile and improved combing force reduction in hair conditioners.
Characteristics:
INCI: Behenamidopropyl Dimethylamine (BAPDMA)
Appearance : White pellets
Active Matter (a.m.) 100%
Melting point ≈ 80ºC
Ionic Nature : Non ionic / cationic following pH value
Applications:
Shampoo
Rinse-off hair conditioner
Leave-on conditioner
Hair coloration
AMIDET® APA-22 benefits:
Hair Conditioner
Combing force
Anti-static
Viscosity builder
Sensory enhancer
No-build up effect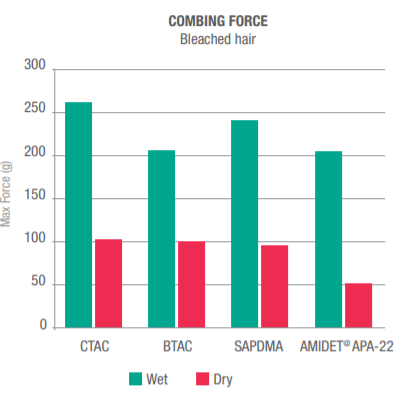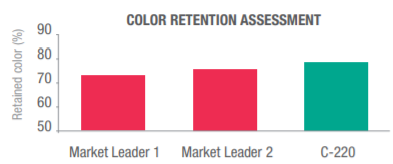 Shampoo
Conditioning
Color protection
Hair Coloration
Hair protection
Gelling effect
Color up-take and levelling effect