An environmental solution
using nature's formula
Sustainable food processing is driven by the goals of value and minimal footprint on health and the environment. As demand for animal proteins such as meat and pet food products rises, increased production is putting pressure on natural resources and contributing to emissions. However, a simpler, more sustainable solution exists.
Environmentally friendly enzymes are powerful ingredients derived from nature and biological catalysts that can help convert animal products into renewable protein sources, giving manufacturers a more sustainable and efficient process for food production. Univar Solutions is the exclusive distributor of Novozymes' global portfolio of enzymatic solutions designed to provide an eco-friendly alternative for your animal protein sourcing and food processing needs.
How enzymes convert animal
proteins into valuable products
With strong sustainability claims now giving brands a competitive advantage, organizations of all sizes are seeking process solutions that are effective in helping to reduce environmental waste and meet global sustainability initiatives.
Enzymes are environmentally friendly processing aids that help convert animal by-products and/or co-products into valuable protein sources – turning these raw materials into better end products.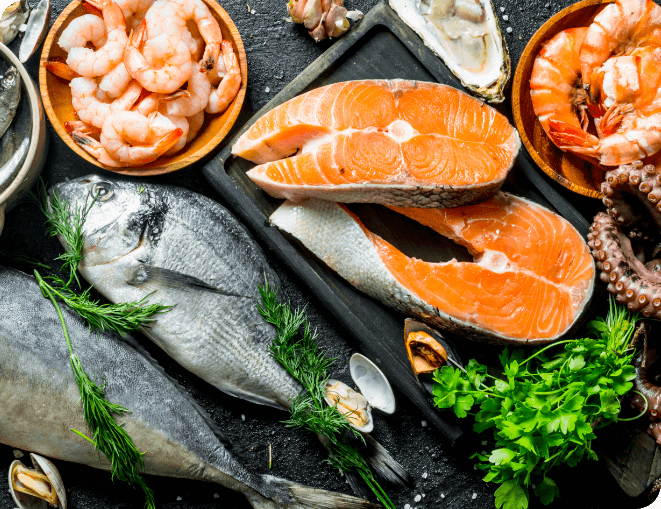 By helping to get the most from a wide range of animal co-products, enzymes contribute to reducing greenhouse gas emissions and environmental waste and improving food processing facilities' product quality, yield and sustainability.
Explore how using enzymes by Novozymes to convert animal protein into valuable products can help improve the process economy of food manufacturing.
Distributing in the U.S. and Canada. Also serving Europe, the Middle East and Africa (EMEA) and Latin America regions.

Improving nutrition in protein-rich pet food
The global pet food market is growing along with the demand for higher quality, functional pet foods packed with nutrition and protein-rich health benefits. Enhance the taste, digestibility and overall nutrition in protein-rich, high-quality pet foods using microbial enzymes by Novozymes. Protease enzymes can also help reduce bitterness and increase the savory flavor that pets love.

Fortify and enhance flavors with seafood proteins
Produce high-value protein-rich ingredients from seafood co-products with microbial enzymes, including fish and seafood protein extracts, natural flavors and flavor enhancers. Seafood protein hydrolysates, or extracts, are valuable ingredients that can be used as protein fortifiers, natural flavors and flavor enhancers across a wide range of products in food and beverages as well as pet food and animal feed.
.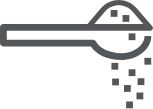 Produce higher-quality gelatin and collagen
Gelatin and collagen are animal-derived ingredients used across a range of food, pharmaceutical, beauty and personal care products. In food production, gelatin and collagen processing requires a number of steps and strict protocols, and a main challenge is to control the hydrolysis used to achieve the desired functional properties. Microbial enzymes can improve the extraction process, improve the quality of raw materials, maximize product quality and reduce production time and costs.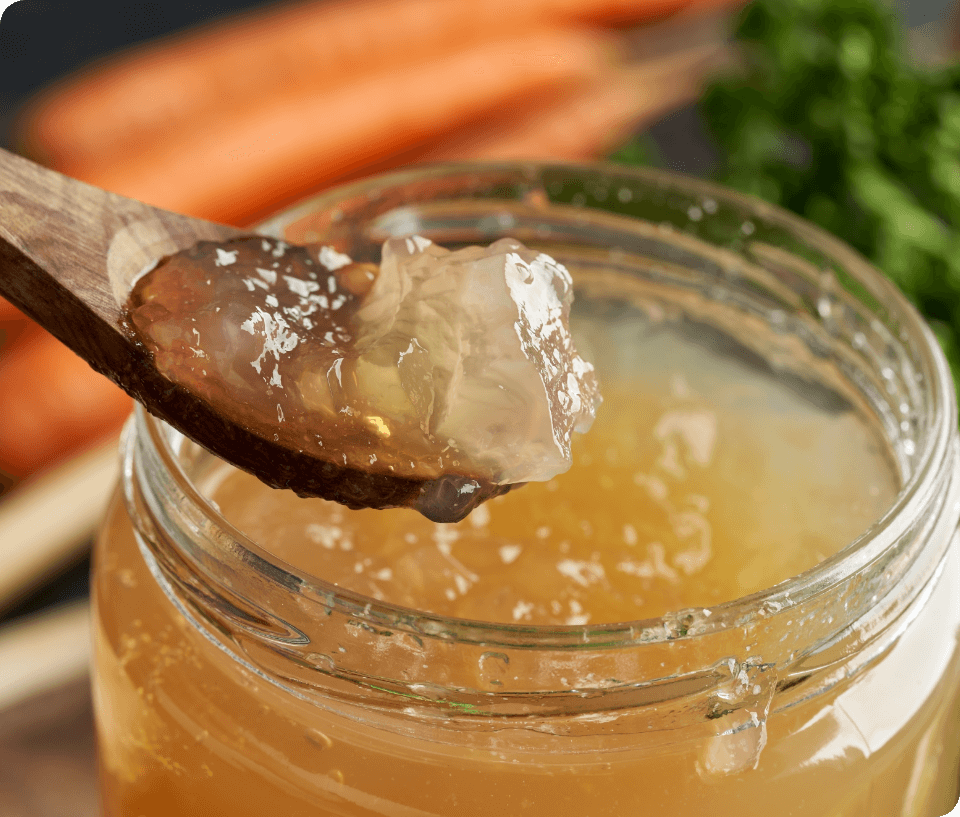 Reduce salt content for meat coproducts
Enzymatic processing adds value to food processing facilities handling meat coproducts, turning them into valuable food ingredients such as meat protein extracts. Meat protein extracts can be used in products such as meat cuts, processed foods, stocks, soups, bouillons and sausages. By using enzymes to convert your trimmings into meat protein extracts, you create a new protein source for use in a wide variety of processed foods. Extracts also help reduce the salt content of processed foods, while adding extra flavor and nutritional value.

Boost GAGs extraction for health and joint supplements
Glycosaminoglycans, better known as GAGs, are used to develop joint- and health-targeted supplements for medical, veterinary, pharmaceutical and cosmetic applications. Microbial enzymes contribute toward a more consistent extraction of high-quality GAGs for better end products. Explore enzymatic solutions by Novozymes to help improve yield and reduce water use and costs during the GAGs extraction process.

Turn feathers into profit
Demand for additional protein sources in feed manufacture is growing, with rigorous quality and digestibility requirements. Feather hydrolysis is a sustainable way to derive additional value from these animal protein co-products. Enzymes let producers convert feather waste into high-quality feather meal. Enzymatic hydrolysis efficiently breaks down the feather proteins to make them digestible, delivering accessible nutrition for animal feed and pet food.

A better way to enhance flavors
Yeast extracts are used as flavoring agents in foods such as soups, gravies, snack foods and meat products. Yeast extracts can be used as protein fortifiers, natural flavors and flavor enhancers across a wide range of food and beverage products. Explore other protein sources for enhancing flavors using enzymes.
Together, Novozymes and Univar Solutions bring healthier, sustainable biotechnology products to food and beverage producers around the world.