A diversified range of waxes

Poth Hille offers various grades of natural waxes like carnauba, candelilla, rice bran wax and sunflower wax. Many of these waxes are used in mascaras and lipsticks and as structuring agents. Poth Hille also offers candelilla substitutes again offering fully natural options.
Rice Bran wax (Oryza sativa) is a natural vegetable wax extracted from Rice Bran Oil and is available in pellet form. Poth Hille has worked closely with the manufacturer to establish an environmentally friendly, sustainable, competitively priced wax and we are pleased to announce ECOCERT approval for this wax.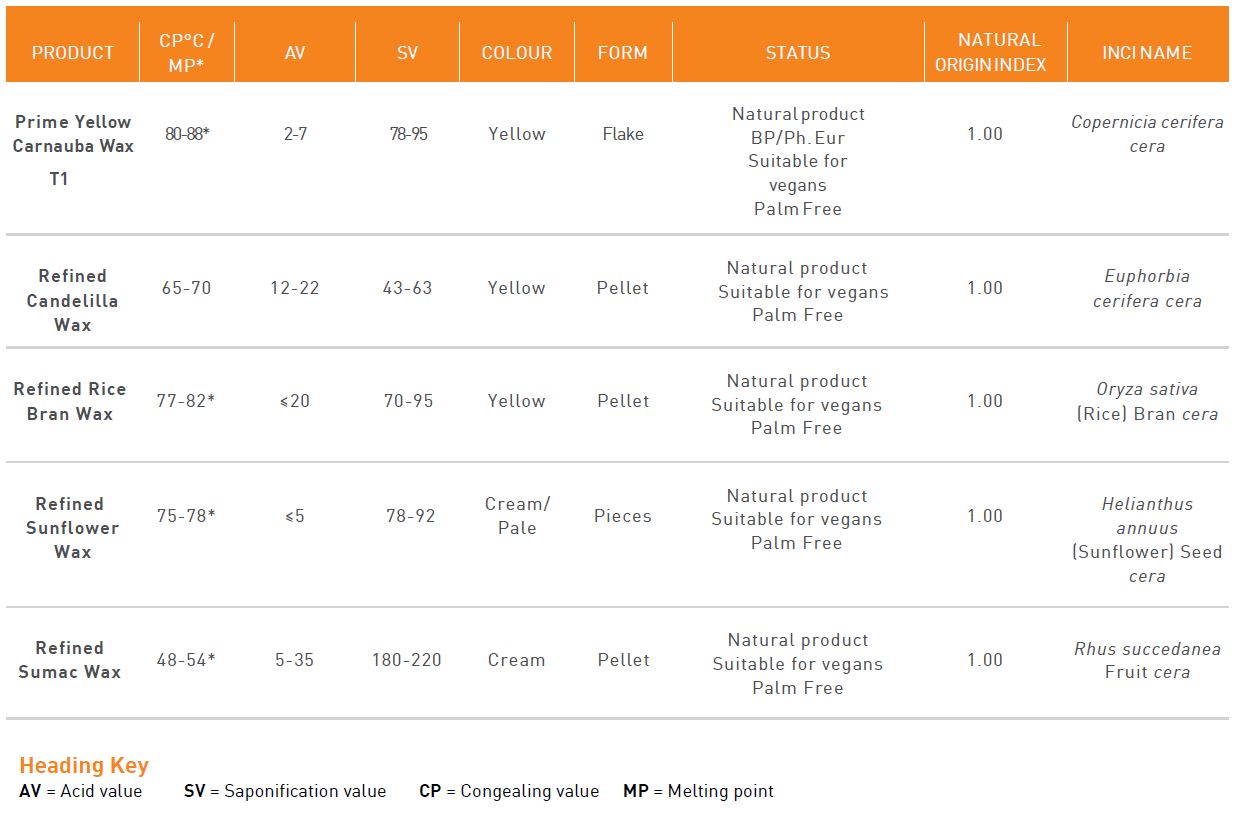 Applications
Lipstick
Mascara
Decorative cosmetics
Lip balm
Lip gloss
Natural Waxes Formulation Benefits:
Medium to high melting point
Gloss and slip characteristics
Structuring agent for solid formulations
Hardness and stability