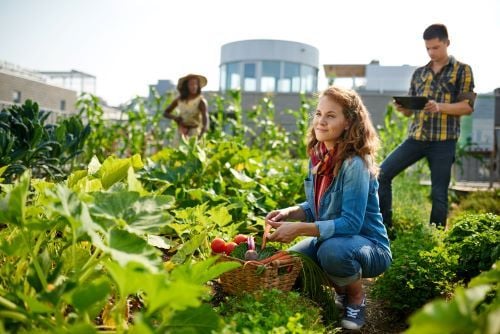 Helping to build a better world
Today. Tomorrow. Together.
Earth Day marks a singularly significant day in Univar Solutions' ongoing sustainability journey. It's an opportunity for us to take a collective look at how we are contributing to solutions and to rally others to demonstrate direction through action.
This year's theme, "Restore Our Earth," is an important concept. The goal isn't to take our planet back to the point of early humankind before any notable environmental impact. Instead, it's about moving forward to a place where meeting the needs of the world's growing and developing societies is achieved with sufficiently reduced environmental impact and increased circularity so the planet has the ability to replenish the resources we consume.
So, how do we, as a society and as an industry, move forward?
First, we all share the responsibility.
Businesses leading in sustainability should not see themselves as owners of the solution, just as those early in their progress should not see themselves as out of the conversation. Inherently, sustainability is a journey based on continuous improvement and many stakeholders are at different points of progress along the journey. Society needs to support each other and collectively learn together as we take our next steps.
Secondly, it means focusing on key drivers towards a sustainable future, including:
Socially, businesses must bring people together through an inclusive culture to help create a place where the best people want to work and stay, driving collaboration and innovation. At Univar Solutions, we are committed to diversity and inclusion efforts.
Environmentally, businesses should not only work to comply with the high regulatory standards to which we're held, but also assess the impacts on the world around us from our emissions, waste and resource use to identify opportunities where we can deliver environmental benefits and introduce means of collaborating to help reduce supply chain impacts. We also recognize that Univar Solutions has the opportunity to drive growth through development and delivery of sustainable products, services and solutions.
Operationally, companies should embed sustainability into business operations and support responsible long-term growth. Univar Solutions continues to take steps to find efficiencies in our processes and areas of resource use, while increasing investment in, and standardization of the use of, more sustainable infrastructure across our regions. Within our supply chain, we have taken key sustainability challenges to our suppliers and customers, helping us deliver on our company purpose to help to keep our communities healthy, fed, clean and safe.
Delivering long-term growth, responsibly
Purpose-led brands that deliver sustainable solutions for today's and tomorrow's global challenges help create value for stakeholders, society and the environment. To this end, Univar Solutions is continuing to drive innovation and growth by working to make progress in the key focus areas of this year's "Restore Our Earth" theme:
Natural processes – Anthropogenic impacts on the world's carbon and water cycles are key factors contributing to the global climate, affecting the social and developmental challenges our world faces. Univar Solutions' efforts to reduce emissions through process efficiencies and technologies positively impacts our contribution to the carbon cycle and our actions to improve water use efficiencies impact the wider water systems around us.
Emerging green technologies – Operationally, we are working to leverage new and improving technologies to improve resource efficiencies and reduce the embedded environmental impacts of our business. Commercially, our teams are increasingly able to support customers by formulating as well as supplying green products and solutions.
Innovative thinking – Supporting the work needed to restore natural systems and achieving sustainable resource use requires changing how we operate. We are increasingly working with our supply chain partners, customers and colleagues across our business to identify opportunities for new solutions using lower-hazard materials, deforestation-free natural oil production and supply optimization, turning common challenges into shared value. We have also formed governance groups to help build accountability into our business and drive the change needed to help meet our goals. We have moved to make sustainability an increasing part of how we discuss our business and how we plan our development as an organization.
Calling on the chemical industry
If we look at the chemical industry broadly there is no doubt that the energy use, emissions, historic releases, resource consumption and hazards associated with the storage and use of materials have and continue to contribute to environmental issues. However, a key part of the issue here is the perception of what chemicals are.
While some aspects of the industry, like material production and processing, may be perceived as not being 'sustainable', this is not representative of the incredibly diverse world of chemicals. Instead, it's more useful to look at chemicals and ingredients as fundamental to nearly every single thing we, as a society, do. From water treatment, food production, manufacturing medical equipment, making cleaning products, keeping the lights on in our houses and the wheels turning on public transport, the chemicals and ingredients industry makes it all possible.
Achieving sustainability will be a long journey of ongoing improvement for our industry and Univar Solutions. While Univar Solutions measures our progress through our global goals, it is a journey with no definitive endpoint – even as goals are achieved, our sustainability ambitions will continue.
As our opportunities for growth change, environmental and social pressures of our stakeholders evolve, and our goals as a company are achieved, we will continue to further refine our efforts to contribute to a better world. Our journey from 2017, when Univar Solutions set our current global sustainability goals, has been one of meaningful change for our business. This change has been taking place across our culture, our operations and beyond through our supply chain.
The thing that determines whether the chemical industry is a creator or solver of environmental issues is our collective recognition of the sustainability challenges the industry faces and our collective action to make meaningful change.
The truth is, we only win if we all win when it comes to the health and wellbeing of our society, planet and economy.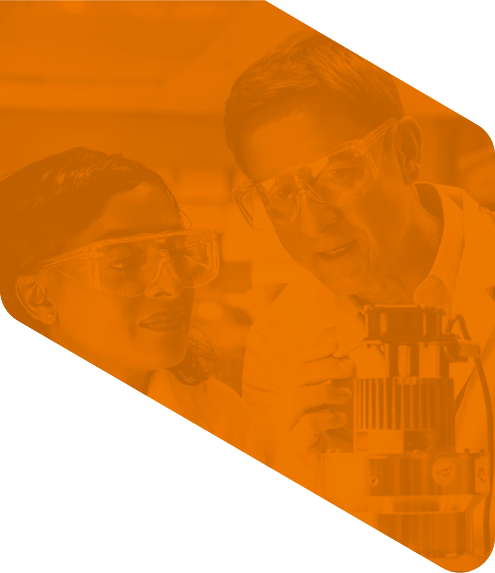 Have a question?
Please select one of the choices below as the reason for contacting us:

*
Ask a Question or Request a Quote
SDS Request