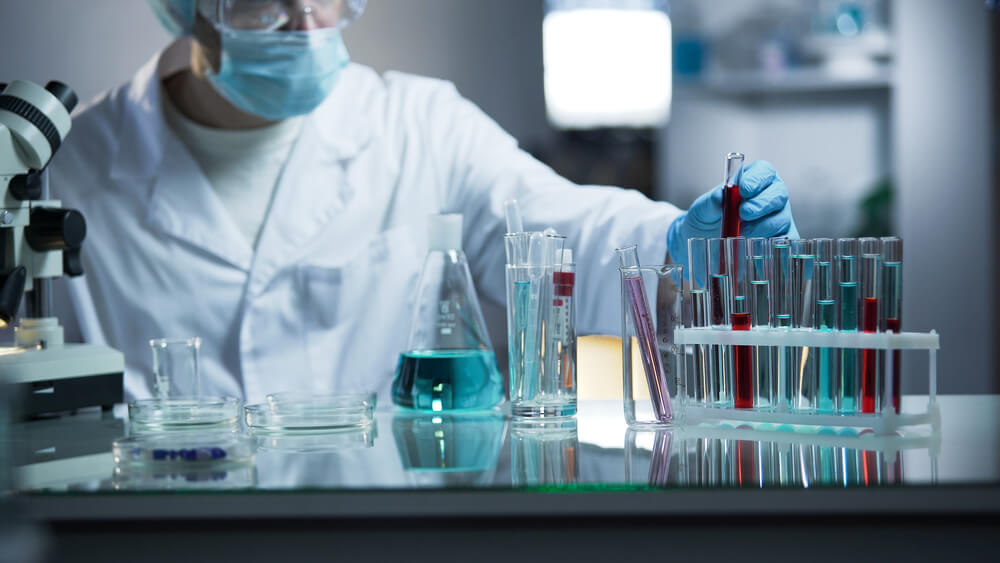 The leader in solvents distribution
Solvents are the backbone for many chemical processes. With purity, safety and efficiency to consider, it is imperative that you trust the quality of the solvents you use in your business, as well as rely on your chemical distributor for accurate, on-time service, customer support and supply chain expertise.
As a distributor with long-standing supplier relationships, we offer a portfolio of ingredients serving markets such as chemical manufacturing, coatings and adhesives, water, household and industrial cleaning, food, and pharmaceuticals, and can source even the most in-demand solvents when others may have limited quantities. What's more, we have a proven track record of on-time delivery across the U.S., making Univar Solutions a fast and reliable partner for an expansive range of high-quality solvents.
Our team of solvents experts know your business, understand the unique conditions that impact your industry, and are dedicated to answering your need for product and service excellence. With stocked inventory ready to ship to you from more than 140 distributions centers nationwide, we can flexibly package your solvents to meet your storage needs, saving you time and money. So you get the specific solvents you need, when and where you need them.
Featured Products
Isopropyl Alcohol (IPA)
Isopropyl Alcohol (IPA) is a clear, colorless, volatile material with a mild odor and a relatively low toxicity compared to alternate solvents. These characteristics allow its use for a variety of applications. IPA is miscible in water, alcohol, and most organic solvents. It will dissolve substances such as cellulose; natural resins; oils and gums; alkaloids.
Ethylene Glycol
Ethylene glycol, also known as monoethylene glycol or MEG, is an odorless, colorless, hygroscopic liquid. Not only does it exhibit low volatility and low viscosity, but it is also fully miscible in water and many other organic liquids. Because of the reactivity of the hydroxyl group and the high degree of solubility, ethylene glycol provides a broad range of applications. Besides serving as an intermediate to chemical synthesis, it can produce resins, act as a solvent, and lower the freezing point of water, lending its efficacy as an anti-freeze.
Acetone
Acetone, also known as 2-Propanone and Dimethyl Ketone, is the simplest ketone and a colorless, volatile, flammable organic liquid. It has a low boiling point and characteristic odor. Acetone has good solvent properties for many fats, ethers, resins and organic substances. It is an important intermediate for chemical synthesis and has numerous applications in coatings, adhesives, cleaning, personal care, and pharmaceuticals.
Our full portfolio includes:
+ Alcohols
2-ethylhexanol
Benzyl alcohol
Butanol - normal
Butanol - secondary
Exxal™ alcohols (branched alcohols)
Furfuryl alcohol
Isobutanol
Methyl amyl alcohol / methyl
Isobutyl carbinol (MIBC)
N-propanol
Primary amyl alcohol
Propargyl alcohol
Tertiary butyl alcohol 99%
Tetrahydrofurfuryl alcohol
+ Aliphatic Hydrocarbons
Cyclohexane
Exxsol™ fluids
GTL (gas-to-liquid) solvents
Heptane
Hexane
Hexasol
Isopar™ fluids
Isohexane
Kerosene
Kwik Dri mineral spirits
LVP 100, 200, 300 VOC exempt solvents
Lacolene
Low odor base solvent
Mineral seal oil
Mineral spirits <1%
Mineral spirits rule 66
Mineral spirits non-exempt
N-Heptane
Napthenic oils
Odorless mineral spirits
Paraffinic oils
Pentane
Soltrol® isoparaffin solvents
Solvent 142
Varsol™ fluids
VM&P naphtha
+ Amides
2-pyrrolidone
Dimethyl acetamide
Dimethyl acetoacetamide (DMAA)
Dimethyl formamide (DMF)
Formamide
+ Amines
2-(2-aminoethoxy) ethanol (ADEG, DGA)
2-ethylhexylamine (2EHA)
3-methoxypropylamine (MOPA)
Aminoethylethanolamine 99% (AEEA)
Aminoethylpiperazine (AEP)
Butylamine (MNBA)
Butylethanolamine (BEA)
Cyclohexylamine (CHA)
Dibutylamine (DBA)
Dicyclohexylamine (DCHA)
Diethanolamine (DEA)
Diethylethanolamine (DEEA)
Diethylamine (DEA)
Diethylenetriamine (DETA)
Diisopropanolamine (DIPA)
Diisopropylamine (DIPA)
Dimethylamine (DMA)
Dimethylethanolamine 99% (DMEA)
Di-N-propylamine (DNPA)
Dipropylamine (DPA)
Ethylenediamine 99% (EDA)
Isopropanolamine (IPA)
Isopropylamine (MIPA)
Isopropylethanolamine (IPAE)
Isononylamine (INA)
Methyldiethanolamine (MDEA)
Monoamylamine (MAA)
Monoethanolamine (MEA)
Monoisopropanolamine (MIPA)
Morpholine
Tert-butylamine (TBA)
Tetraethylenepentamine (TEPA)
Tributylamine (TBA)
Triethanolamine (TEA)
Triethylamine (TEA)
Triethylenetetramine (TETA)
Triisopropanolamine (TIPA)
+ Aromatic Hydrocarbons
Aromatic 100
Aromatic 150
Aromatic 150 ND
Aromatic 200
Aromatic 200 ND
Ethylbenzene
HiSol 10
HiSol 15
Toluene
Xylene
Xylene ortho tech
+ Butanediol Derivatives
1,4 butanediol
2-pyrrolidone
Gamma butyrolacton
N-ethyl pyrrolidone (NEP)
N-methyl pyrrolidone (NMP)
N-vinyl pyrrolidone
Tetrahydrofuran (THF)
+ Coalescents
Eastman Texanol™ ester alcohol
Haltanol
Optifilm™ enhancer 400
UCAR™ filmer IBT
+ Esters
2-ethylhexyl acetate
Butyl propionate
Dibasic ester / dimethyl ester
Ethyl acetate
Ethyl acetoacetate
Ethylene glycol diacetate
Ester solvent EEP
Isobutyl acetate
Isobutyl isobutyrate
Isopropyl acetate
Methyl acetate
N-butyl acetate
N-propyl acetate
Pentyl propionate
Propyl propionate
Primary amyl acetate
+ Glycols
1,3-butylene glycol
Dipropylene glycol
Dipropylene gycol lo plus
Hexylene glycol
MP diol glycol
Methoxylpolyethylene glycol (MPEG)
Neopentyl glycol
Polyethylene glycol, solid (PEG)
Polyethylene glycol, liquid (PEG)
Polypropylene gycol, liquid (PPG)
Propylene glycol
Susterra® propanediol
Tetraethylene glycol
Triethylene glycol
Tripropylene glycol
+ Glycol Ethers
Dipropylene glycol dimethyl ether
Glycol ether DB
Glycol ether DB acetate
Glcyol ether DE
Glycol ether DE acetate
Glycol ether DH
Glycol ether DM
Glycol ether DM jet fuel
Glycol ether DP
Glycol ether DPM
Glycol ether DPM acetate
Glycol ether DPNB
Glycol ether DPNP
Glycol ether EB
Glycol ether EB acetate
Glycol ether EH
Glycol ether EEH
Glycol ether EM
Glycol ether EP
Glycol ether EPH
Glycol ether PE
Glycol ether PM
Glycol ether PM acetate
Glycol ether PNB
Glycol ether PNP
Glycol ether PPH
Glycol ether TE
Glycol ether TB
Glycol ether TM
Glycol ether TPM
Glycol ether TPNB
+ Halogenated Solvents
Methylene chloride
Perchloroethylene
Trichloroethylene
+ Heat Transfer Fluids
Ambitrol™ CN
Ambitrol™ FL 50 Dow
DowFrost™
DowFrost™ HD
DowTherm™ 4000
DowTherm™ SR1
Therminol
+ Ketones
Acetyl acetone
C-11 ketone
Cyclohexanone
Diacetone alcohol
Diethyl ketone
Diisobutyl ketone
Isophorone
Methyl ethyl ketone (MEK)
Methyl isoamyl ketone (MIAK)
Methyl isobutyl ketone (MIBK)
Methyl normal propyl ketone
+ Monomers
2-ethylhexyl acrylate (2-EHA)
Alpha methyl syrene
Butyl acrylate (BA)
Ethyl acrylate (EA)
Glacial acrylic acid (GAA)
Glacial methacrylic acid (GMAA)
Methyl acrylate (MA)
Methyl methacrylate (MMA)
Styrene
Styrene allyl alcohol
Vinyl toluene
+ Organic Acids
2-ethylhexanoic acid
Acetic acid glacial
Acetic anhydride
Formic acid
Heptanoic acid
Isononanoic acid
Neodecanoic acid
Neopentanoic acid
Propionic acid
+ Plasticizers
Acetyl tributyl citrate (ATBC)
Admex™ polymeric plasticizers
Benzoflex™ dibenzoate plasticizers
Citrofol® citrate plasticizers
Dioctyl adipate (DOA)
Diallyl phthalate (DAP)
Dibutyl phthalate (DBP)
Diethyl phthalate (DEP)
Diisobutyl phthalate (DIBP)
Diisodecyl phthalate (DIDP)
Diisononyl phthalate (DINP)
Dimethyl phthalate (DMP)
Dioctyl phthalate (DOP)
Dioctyl terephthalate (DOTP)
Eastman 168™
Eastman TXIB™
Epoxidized soybean oil (ESO)
HB-40 plasticizer
Hexamoll® DINCH
K-Flex® benzoate plasticizers
Palatinol® plasticizers
Plastomoll™ plasticizers
Palamoll™ polymeric plasticizers
Santicizer® plasticizers
Triacetin
Trioctyl trimellitate (TOTM)
+ VOC Exempt Products
Acetone
Dimethyl carbonate (DMC)
Methyl acetate
Parachlorobenzotrifluoride (PCBTF)
Propylene carbonate
Tertiary butyl acetate (TBAc)
+ Other Solvents
Acetonitrile
D-limonene
DOT brake fluids
Dimethyl sulfoxide (DMSO)
Furfural
Methyl tertiary butyl ether (MTBE)
Nonylphenol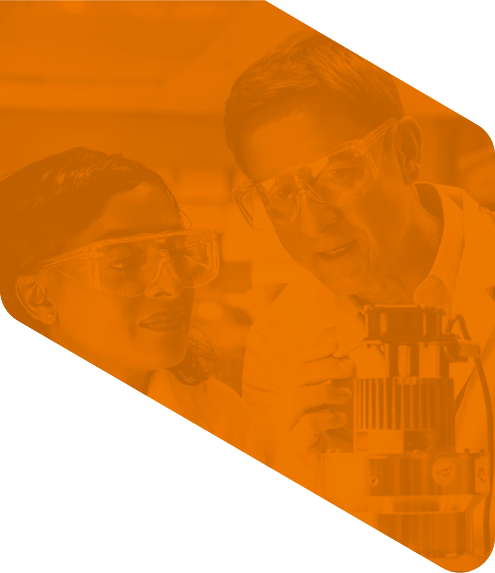 Have a question?
Please select one of the choices below as the reason for contacting us:

*
Ask a Question or Request a Quote
SDS Request