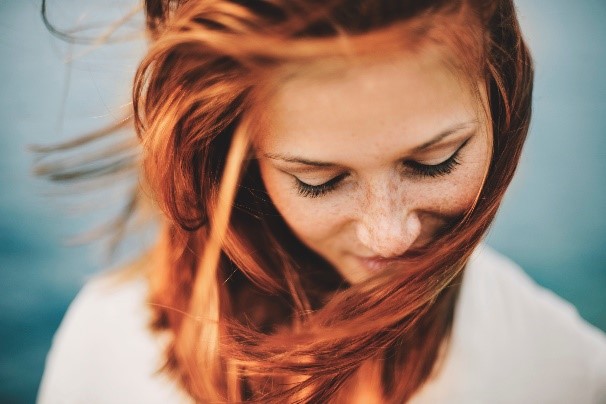 Unlock eco-friendly conditioning for natural hair care
Bio-based hair conditioning solutions
Hair is an extension of our individuality, reflecting personal style and defining our entire look. Maintaining a more natural and healthy hair style is a trend that is growing with the movement to embrace all hair types and textures at the root. Whether treating wavy, curly or straight hair, conditioning is an essential part of our personal care routine to protect, revitalize and nourish the biomaterial that helps define us.
Minimal ingredients with good performance
Conscientious consumers desire more natural, simpler formulas containing few ingredients (perceived to be gentler on the scalp/hair) and products that are eco-friendlier and more sustainable, with a lower environmental impact.
The ethos of hair care brands focuses on transparent, traceable ingredients, minimalist labels to give consumers confidence in a product's content, biodegradability for peace of mind and responsible, proven formulations (energy/waste/materials). People want proof that the product works – and proof that the ingredients are more sustainable.
In a time overshadowed by so much uncertainty and questioning, proving the efficacy and credibility of products will gain consumer trust and increase the value of hair care products. Ingredient verification and product claims are becoming increasingly important to consumers. In hair care, there is tremendous pressure to provide consumers with the highly effective end results they want, while acting honestly and responsibly, both socially and environmentally.
Hair conditioning formulas for all textures and types
When given the choice, consumers primarily use hair care products formulated for their hair texture and style and expect them to deliver the desired result. The challenge is that – depending on the hair texture – products are not always readily available or explain how they can help. There is an opportunity for hair care brands to clearly explain how a product formula works for each hair texture and type. Segmenting hair products for suitability by hair length will appeal to those with longer hair as well as those with textured or curly hair, especially since hair looks and behaves differently at the roots than at the ends.
Different application methods are possible to condition the hair, make it supple and keep it looking healthy. Conditioners that stay in the hair or need to be washed out, hair oils and rich conditioning masks are common products on the market.
What are the most important factors in achieving healthy hair, frizz control and protecting hair against heat are key questions from the end consumer. As a result, hair should fall softly and feel smoothly, while having a great shine and look healthy and strong.
To meet the needs of consumers to protect the hair and the environment at its best, Univar Solutions offers a broad portfolio of different bio-based ingredients such as cationic surfactants, polymers, thickeners and waxes or conditioning agents to meet the varied needs of customers and to develop new innovations in the area of hair care and hair conditioning.
Discover our natural bioderived, conditioning ingredient solutions and formulation ideas and gain inspiration for your next hair care development.
Need a bit of inspiration?
Explore our prototype hair conditioning formulations
Don't want to loose any info?
---
Natural origin polymer derived from corn for styling and hairstyle maintenance
MaizeCare™ Style Polymer is a naturally derived polymer derived from corn, which allows flexibility in hair styling products from strong retention to more subtle definition, allowing for textures from waxes to sprays.
It is a powdered product that is easy to use, and its aqueous dispersion forms a natural film with performance similar to synthetic film formers, with the benefit of not being hygroscopic for resistance to high humidity.
Derived from renewable resources with a good environmental profile, it is biodegradable, 100% of vegetable origin, non-GMO sourced with COSMOS and ECOCERT certification.
Its INCI name is Hydrolyzed Corn Starch and it is listed in China.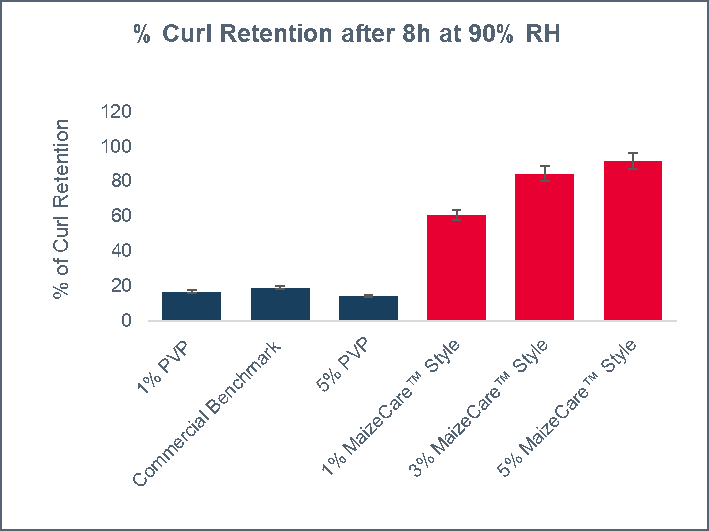 ---
Eco-friendly and natural origin cationic surfactant
DANOX® HC-30 is a powerful conditioner that combines cationic surfactants (esterquat and amidoamine) with fatty alcohol for excellent hair conditioning, flyaway control and good sensory feel. It also acts as an emulsifier for conditioning bases allowing for an easier process. It is of plant origin, environmentally friendly and non-toxic to the aquatic environment.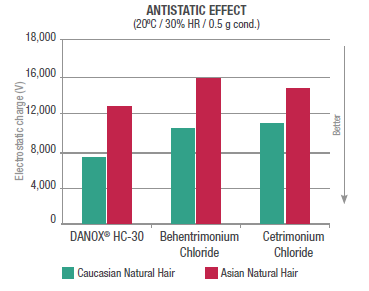 ---
Natural origin soy blend
Soy Blend is a 100% natural product consisting of soy wax and hydrogenated soy oil obtained through a technology that provides an arrangement of triglycerides with a unique sensory feel.
Soy Blend brings the softness of nature with the feeling of comfort and protection. Its soft texture provides deep hydration and emollience to the skin and hair with a soft, silky feel, making it an excellent natural alternative to replace mineral oil and petrolatum, totally free of transgenic elements. Forms semi-occlusive, non-comedogenic film, promoting prolonged hydration. Provides softness, spreadability and drying superior to petrolatum.
---
Bio-based gum blend
DOWSIL™ PMX-1508 Fluid is a blend of high viscosity dimethiconol in a natural, biodegradable vehicle (C13-15 Alkane) for use in cosmetic formulations promoting the benefits below:
Improved smoothness and spreadability for hair
Conditioning
Shine
Increased natural content of the formulation
Thermal protection
79% of natural origin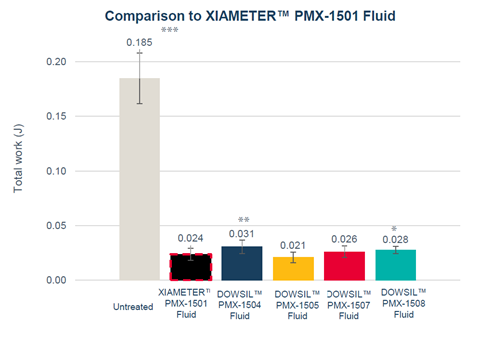 For dry combing, measurements made with Dia Stron MTT175, the combing device show that DOWSIL™ PMX-1508 Fluid as all gum blends significantly decrease total combing work compared to untreated hair (up to 90% reduction).
---
Natural origin multifunctional conditioning agent
KAO SOFCARE® GP-1 is a multifunctional conditioning agent for use in cosmetics. It has characteristics similar to silicones, such as touch and functionality. It has synergy with actives and silicones promoting greater deposition, in addition to providing an improvement in shine, malleability and smoothness.
It is easy to incorporate into formulations, environmentally friendly, allows the development of transparent formulations, good stability and improved foam in shampoos.
---
Eco-friendly and vegetable origin surfactants
AKYPO® RLM 45 CA is a pH-dependent nonionic/anionic sulfate-free liquid surfactant.
It is an organic acid that allows for very smooth formulations and provides foam improvement. Promotes the formation of coacervate, allowing an optimal deposition of polymers, cationics, oils and silicones.
It has a good synergy with EMANON® EV-E in products with high oil concentration for better deposition.
The use of AKYPO® RLM 45 CA improves combability with a lower concentration of polymer.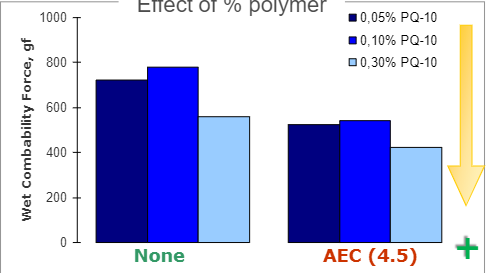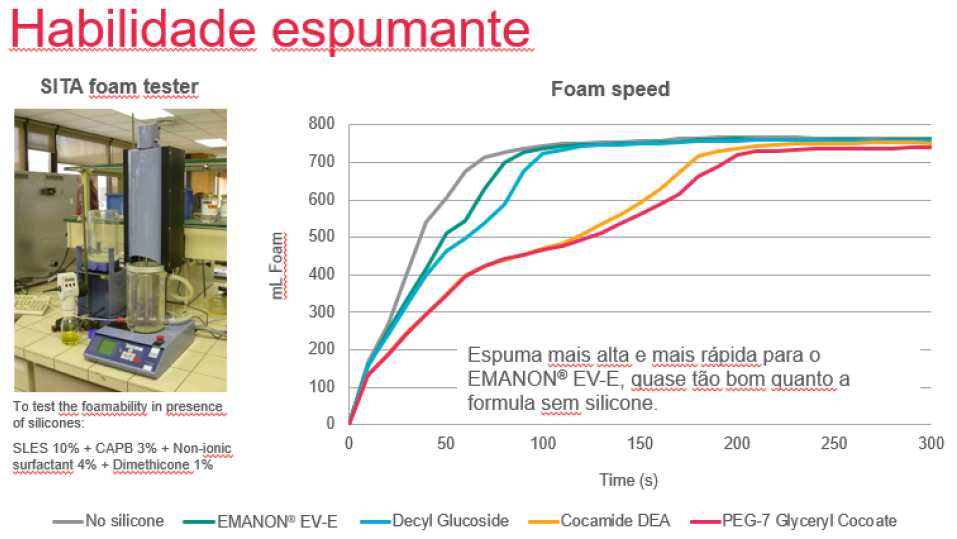 EMANON® EV-E is an environmentally friendly, plant-derived, biodegradable surfactant with low aquatic toxicity. It has no preservatives, solvents and by-products. Promotes foam improvement and creaminess, polymer and silicone deposition in cleaning and hair care formulations. It helps to stabilize emulsions and has emollient properties.
---
Hair conditioning formulations to inspire
We know the hair conditioning market is competitive, so we've selected a few of our own formulations to help inspire your next innovative product:
Máscara Green
This incredible mask will make your hair becomes healthy and shiny after an extraordinary moment. Click here to access.
Leave on Modelador
Thinking about practicability and flexibility our leave on formula will leverage your finalizing routine with deep hydration. Click here to access.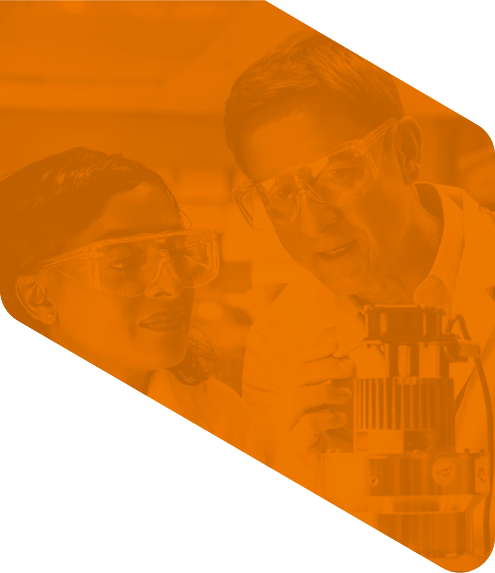 Have a question?
Please select one of the choices below as the reason for contacting us:

*
Ask a Question or Request a Quote
SDS Request