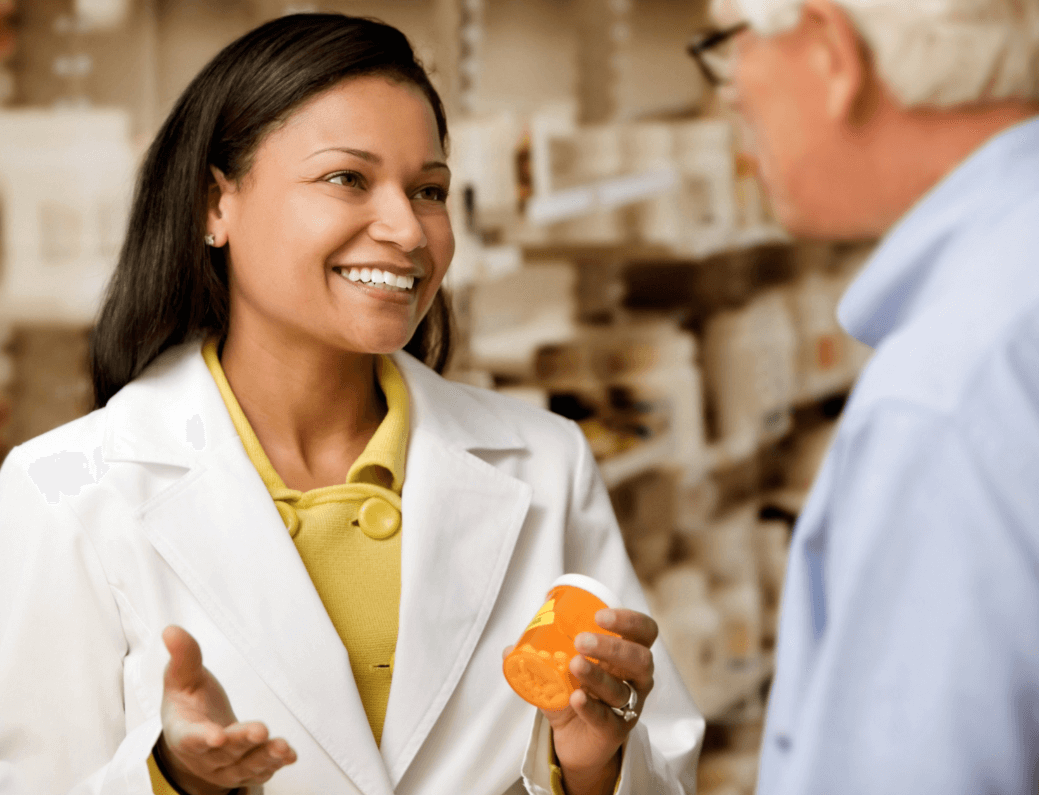 Serving the needs of the pharmaceutical industry
Univar Solutions has proven experience in the pharmaceutical industry.
Contact Us
Univar Solutions, one of the largest chemical distributors in the world, has a portfolio of high-quality pharmaceutical ingredients and partners with renowned manufacturers to meet your specific market needs. Together, we offer the necessary solutions to help you grow and innovate in the market.
Take the opportunity to know our portfolio!
---
EDTA
EDTA is an effective stabilizer, antioxidant and preservative for pharmaceutical preparations, including creams and ointments, ophthalmic, syrups and elixirs. It controls the metal ions present in formulations and processes, improves the stability, performance and appearance of medicines, in addition to providing protection against reactions catalyzed by metal in a variety of pharmaceutical preparations, including:
Products for eye treatment and nasal spray - 0.05% - increases antimicrobial performance;
Syrups and elixirs - 0.1% or less - protects color, flavor and ingredients;
Creams and ointments - 0.1-0.3% - prevents or controls oxidation in medicated creams and ointments;
Preserves the active pharmaceutical ingredients that are common to oxidation or chemical attack through direct attack or catalysis by transition metal ions;
Excellent sliding and liquid conveyor that supports up to three times its own weight, with less cloud formation during handling.
Silicas can be used as fluids, glidants, anti-humectants and liquid carriers, however silica gel stands out for countless other advantages. From its particles of small and controlled size, specific shape and high volume of pores, both inside and on its surface, silicon dioxide gel provides access to a large surface area for the assets, being an excellent agent of flow and a carrier of hydrophilic and hydrophobic liquids, being able to absorb up to three times its own weight.
The high density of silicon dioxide gel, when compared to pyrogenic silicas, results in less dust for a cleaner and safer production environment, facilitates handling, reduces the possibility of cross contamination and eliminates the need for screening before use, thus increasing your productivity.
Benefits of Silica Gel:
Flow agent.
Adjuvant of assets.
Asset carrier.
Protection against moisture.
Non-stick coating.
Direct compression aid.
Dyes
Consistent batch-to-batch colors with particle size control and multiple possibilities. Innovation through colors that help our customers stay ahead.
Univar Colour produces a multitude of powder, liquid and color tones dispersed on specific substrates with controlled PSD that ensures uniformity in the application. With our experienced technical team, we manufacture vibrant colors and tailor-made solutions, designed to meet your needs and market trends.
Titanium Dioxide
Bright white and greater protection against luminosity, with granulometric control and GMP certification.
The degrees of titanium dioxide are noted for their excellent opacity and excellent dispersibility in aqueous media, being characterized by having control over the particle size distribution, color consistency, opacity and surface texture. For this reason, it is an important excipient for tablets, gelatin capsules, nutraceuticals and dietary supplements that increase the protection of the active principles from light interference, prolonging its useful life.
Probiotics
Very high-quality strains, with structured technical documentation and several possibilities.
We have an extensive portfolio of certified STRAINS with structured technical documentation for application in:
Gynecology
Gastroenterology
Urology
Dermatology
Dimethicone
API to treat pediculosis effectively and without smell. Dimethicone is an API for effective and widely accepted treatment for lice infestations and can be applied in several topical dosage forms.
Studies show that a 15-minute application of 4% dimethicone liquid gel is superior to two applications of 1% permethrin cream (p <0.001) and, because it is odorless and easy to apply, it is the number one choice for doctors and patients.
Silicones
Versatile excipient for application in emulsions, solutions and waxes. Improve the sensory and do not leave residues. Our versatile line of silicone excipients can help you increase the effectiveness and adherence of your pharmaceutical formulations, overcoming today's health challenges.
Silicones are manufactured specifically for health applications, with proven aesthetic and functional characteristics of the film, such as breathability, water resistance and perspiration. In addition, it has extensive technology, specialized formulations and regulatory support to help you accelerate your developments, bringing comfort, convenience and protection to patients.
Simethicone
Active antiphysetic and delicate and effective antifoam excipient.
Simethicone is an antiphysetic silicone with anti-lactulent action, which relieves gastric discomfort caused by excess gas. It acts in the stomach and intestine and its action results in the reduction of the surface tension of the digestive fluids, leading to the rupture of the bubbles, the difficulty in forming these bubbles or the formation of larger bubbles that will be easily expelled.
The effect of Simethicone is more pronounced in the system with cationic solution than with anionic solution and soap, which contributes to the study that relates its effectiveness as an antidote and antiphysetic in cases of detergent ingestion and intoxication.
Silicone Adhesives
Silicones to produce smoother treatment adhesives for the skin without loss of effectiveness. Adhesive silicone technology is one of the best solutions in systems aimed at transdermal drug dispersers.
Therefore, we work to develop adhesive solutions customized to your specific needs, from hormones to therapy of pathologies related to the central nervous system and much more, also having a range of benefits, such as:
Good adhesion profile during the application period;
Adequate drug release;
Modellable patch sizes;
Sufficient continuous flow of the drug to the skin;
Adequate control of the amount of drug released to avoid higher than necessary dosage;
Absorption rate proportional to the dosing period.
Propylene Glycol USP/EP
Versatile and established excipient, of the highest quality for pharmaceutical formulations. Propylene glycol USP / EP has 99.8% certified purity and is characterized as liquid, colorless, practically odorless, slightly viscous, soluble in water, with a high boiling point and low volatility. This excipient in pharmaceutical products is approved by quality and safety councils in several jurisdictions around the world as it is highly economical and effective.
Applications:
Solvent and extractor of active ingredients;
Dispersant;
Softening and smoothing emollient;
Emulsion stabilizer;
Viscosity modifier;
Plasticizer in aqueous film coating formulations;
Humectant (promotes moisture retention in skin products).
PEG
Versatile excipient in liquid, flake or powder form for a better adaptation to the needs of your process.
PEGs are developed not only to meet pharmaceutical requirements, but also to set standards for innovation, compliance, flexibility and performance with a wide range of viscosities and different melting points. Available in various forms, the line allows the choice of the appropriate product to achieve the desired balance of water solubility, hygroscopicity, vapor pressure, melting or freezing range and viscosity. Know your applications:
Active:
Osmotic laxatives that provide effective treatment, without side effects common in other types of laxatives. They can also be used in colon cleansing formulations for intestinal cleansing prior to medical procedures.
Excipient:
Compression and coating agent.
Binders and / or fillers that offer internal and external lubrication of the particles.
Primary vehicle for filling soft gelatin capsules.
In hard gelatin capsules, the PEGs line effectively solubilizes the active ingredients in a melt filling protocol.
Soluble bases for the formulation of ointments that spread easily and evenly over the skin, even in the presence of moisture.
They facilitate the incorporation of aqueous ingredients and provide easy removal of the product with water.
Alcohol-free solubilizers and thinners for syrups, liquids and sprays.
Suppository formulation based on the dissolution of the asset that facilitates its complete release in the body, allowing for better bioavailability.
They are also used to coat suppositories, providing elasticity and lubrication.
Synthesis of pharmaceutical assets, such as diesters, carbonates, carbamates and PEG / protein conjugates.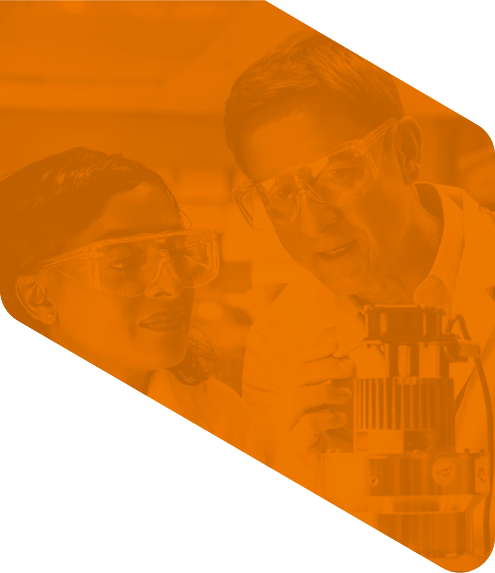 Have a question?
Please select one of the choices below as the reason for contacting us:

*
Ask a Question or Request a Quote
SDS Request