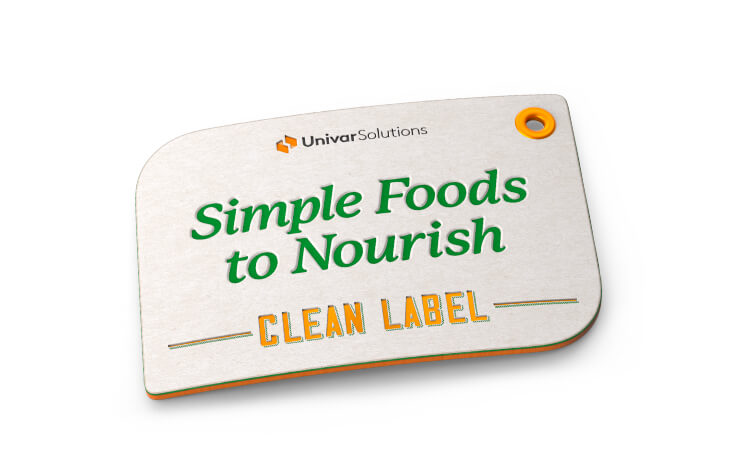 Innovating to keep pace with consumer demands for cleaner food ingredient labels, Univar Solutions is working closely with our partners and food brands to deliver a simple ingredient line formulated to nourish, sustain and maintain in the New Now.
Food is more than just the calories we eat or drink—it is a sensory aspect of our lives, an experience we create when we begin and end each day at home, caring for ourselves and our families. And as we spend more time at home, food experiences are both a comfort and a reward. Designing what goes into the foods and beverages we consume every day is also an art and science – and a key part of the consumer experience we want to provide.
Formulators and brands have an opportunity to provide the freshest ingredients formulated to fit a clean profile, keeping health, nutrition and wellness at the core of our food experiences.
Catering for better nutrition
Now that consumers are paying attention to what they eat and are more particular about what they put into their bodies – as well as the journey their food has taken before reaching their plate – food manufacturers must meet demands for cleaner label options. Mintel reports show that 30% of U.S. adults are looking for products with fewer ingredients and more familiar ingredients. A staggering 74% are looking for more transparency.1,2 Consumers have access to information about how foods and beverages play a significant role in boosting stamina, strength and immunity, especially to fight off viruses and other health abnormalities. Shoppers have changed how they are choosing their foods with a new attention on reading labels, understanding what ingredients are in their foods, where their foods come from and which foods they should avoid. And they are looking for simple foods to nourish their body and mind.
1. Mintel Report. FOOD AND DRINK NUTRITION CLAIMS: INCL IMPACT OF COVID-19 US, DECEMBER 2020
2. Mintel Report. May 2020. A YEAR OF INNOVATION IN VMS, 2020.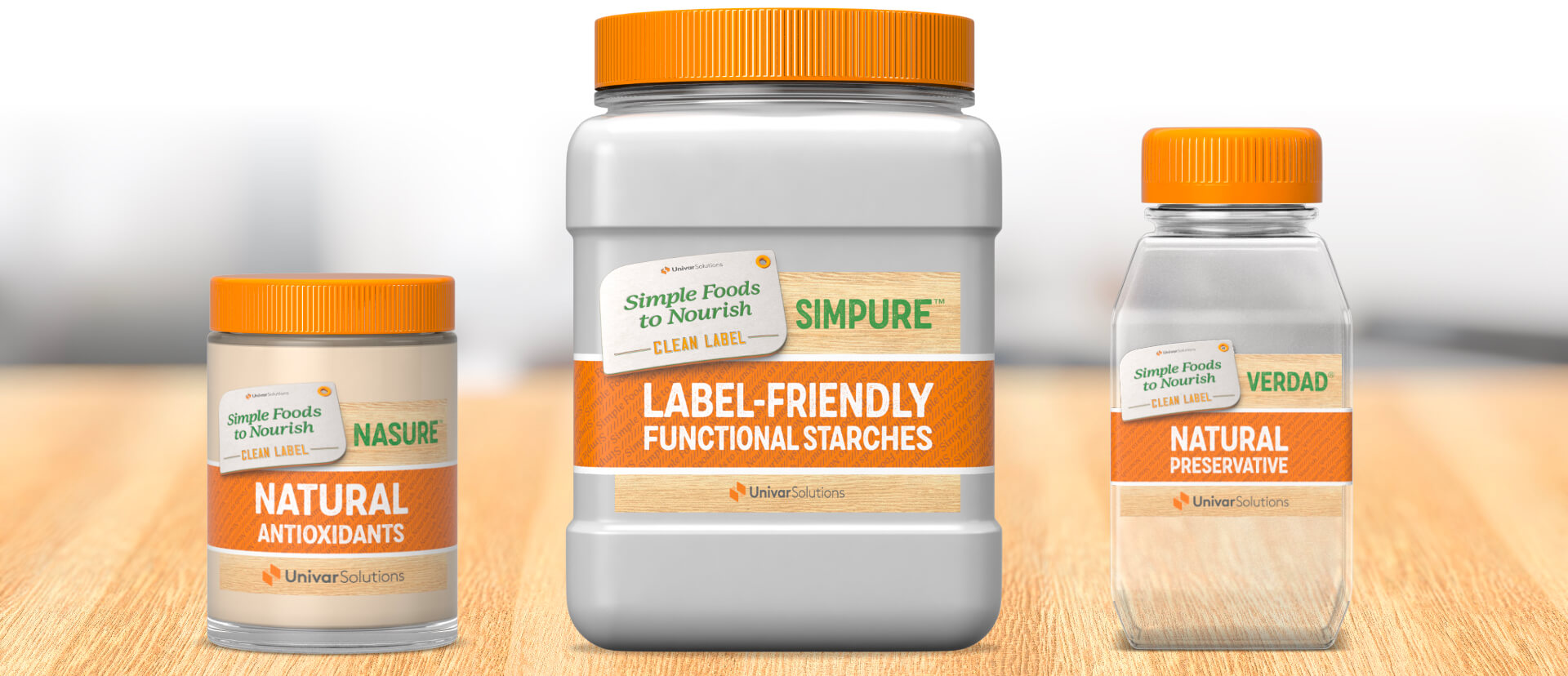 Plant-based antioxidants
Extend the shelf life of your products with the NaSure® range of plant-based antioxidant solutions from Camlin Fine Sciences. NaSure® gives you a natural choice to protect against oxidation while meeting the growing consumer demand for a cleaner label.
Label-friendly functional starches
For a growing number of consumers, simpler is better. Simpler labels. Familiar ingredients. When it comes to texturizing ingredients, functionality is key. The SimPure™ portfolio of label-friendly functional starches from Cargill leverages the unique properties of a variety of botanical sources to address some of today's most important texturizing challenges.
High-quality natural preservatives
With Verdad® ingredients from Corbion, we turn to mother nature to produce a range of label-friendly, natural preservatives that appeal to consumers' growing demand for healthier products and satisfy requirements for quality and safety.
Stay Connected

2021 Clean Label Webinars Available On Demand
Gain insight into label-friendly ingredients and formulations from leading suppliers.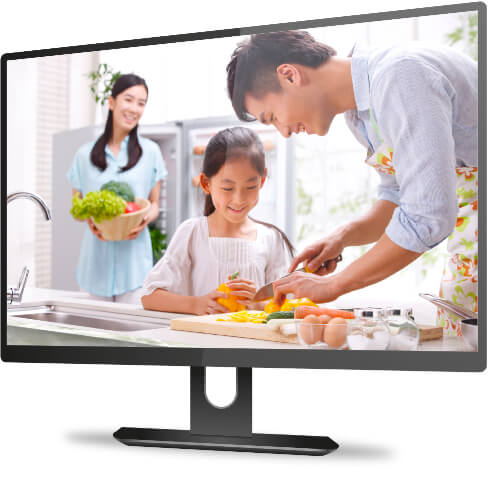 Available On Demand
Learn how to address your most important texturizing challenges with the SimPure™ portfolio of label-friendly functional native starches from Cargill.
Available On Demand
Explore natural and label-friendly solutions for preservation with the Verdad® portfolio of antimicrobials from Corbion.
Available On Demand
See how to extend the shelf life of your products with the NaSure® range of plant-based antioxidant solutions from Camlin Fine Sciences.