Your chemical solution provider for surface finishing additives.
There are a great diversity of applications and processes in the metal finishing market, our portfolio of commodity and specialty products can help meet your needs. Whether it's meeting a new regulatory requirement, launching a new process, or troubleshooting we have the technical and application expertise, along with product innovation know-how to support.
Cleaners
We know that the first step in your finishing process sets you up for an efficient operation. Our portfolio includes soak cleaners, electro cleaners, acid cleaners, alkaline cleaners, spray cleaners, pickling additives, specialty surfactants and aluminum pretreatment chemistries provides solutions for a wide array of metals.
Plating
Univar Solutions offers chemistry for the variety of metals that can be plated. We provide solutions for corrosion protection as well as products for decorative and functional plating processes. Whether you are plating metal or plastic, we have chemistries that will help you achieve your desired outcome.
Specialties
Univar Solutions understands how important meeting that hard-to-reach spec can be. As a result, we carry a wide range of specialty additives allowing you a competitive edge. Some of the specialty products include; sealers, paint pre-treatment, rust preventives, paint strippers, etchants, and many other bath promoters to help you meet all of your demanding customers' needs while staying competitive with the market.
Our broad and diverse range of products can aid you in running an efficient and effective plating line.
+ Cleaners
Soak Cleaners
Electo Cleaners
Acid Cleaners
Alkaline Cleaners
Spray Cleaners
Pickling Additives
Aluminum Pretreatment
Corrosion Protection
+ Zinc Plating – Acid and Alkaine
Zinc, Zinc Nickel
Zinc Alloy Plating
Zinc Nickel, Zinc Iron, Tin Zinc
Zinc Flake Coating - Black and Silver
Passivates
Sealers
+ Functional Plating
Electroless Nickel Plating
Tin Plating
Cadmium Plating
Trivalent Hard Chrome
Hard Chrome
+ Decorative Plating
Nickel Plating
Copper Plating
Chrome Plating
Trivalent Chrome Plating
Precious Metal Plating
Additional Resources
In addition to our extensive portfolio, we can provide consultative tech services to assist with performance criteria for your plating line. Learn more about how our team of experts can help improve your processes.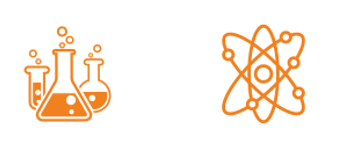 Request Technical Assistance