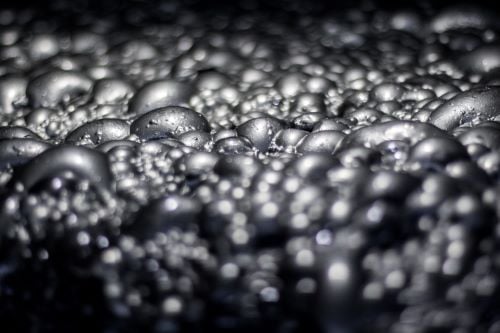 Streamline the test process
Univar Solutions makes it easier to conduct necessary laboratory tests for the mining and metallurgy sector. Our dedicated in-house facility in British Columbia, Canada, allows our experts to perform many tests and develop specialty chemistries. Streamline the testing process by looking to our knowledge laboratory experts to coordinate and complete the testing that you need.
Testing capabilities:
Mineral flotation: Evaluate and optimize flotation performance through the application of specialty and commodity flotation reagents. Investigative parameters include:
Grade
Recovery
Mass yield
Kinetics
Froth characteristics
Optimum reagent suite and selection
Optimum grind
Optimum flotation time
Dedust agent performance: Quantitatively evaluate the performance of dedust agents in the Univar Solutions dedust tower.
Sedimentation: Evaluate dewatering systems and find optimal flocculant and coagulant products for optimal performance.
Flocculent and coagulant selection and dosing
Underflow density
Overflow clarity
Thickener/clarifier sizing
Our equipment:
Jaw crusher: Crushes 4-inch rocks down to 0.25 inches at a rate of 50 pounds/hour
Cone crusher: Crushes the under-size material from the jaw crusher to 80% passing minus 10 mesh size
Gilson TS-1: Handles and screens larger sample batches
Grinding mill: Comminution of ore samples to a specific test grind that is amenable to flotation
D-12 Laboratory flotation machine: Floatation of ground ore
Pressure and vacuum filter: Dewatering of tailings and concentrates recovered from the batch flotation process
Rotap: Particle size distribution analysis using various Tyler mesh screens
Pulverizer: Finer grinding of concentrates and tailings for maximum liberation prior to assaying
Univar Solutions dedust test tower: Quantitative evaluation of dedust agent performance
Sedimentation evaluation equipment: Thickener and clarifier testing