Clean water is your goal. However, getting water pure enough to drink can be a complex operation. It requires the right set of chemicals to remove contaminants, a consistent, repeatable water purification process and a complete understanding of government regulations.
With our deep knowledge and understanding of chemical applications and regulatory requirements, Univar Solutions can provide you guidance and expertise to identify the vital chemicals for your water treatment formulation. Through a team-oriented approach, we offer technical assistance, on-site evaluations and specialized market expertise to address complex water treatment requirements.
Univar Solutions offers solutions for both drinking water and wastewater treatment processes.
Drinking water
Drinking water can be obtained from ground water sources (e.g. wells and aquifers) or from surface water sources (e.g. lakes, rivers or purpose-built reservoirs). The primary aim in water treatment is the elimination of any pathogenic microorganisms so it is safe for consumption.
Wastewater
Wastewater can be obtained from homes, businesses, and industries and delivered to faculties for treatment before it can be reused. The primary aim in wastewater treatment is to remove particles, suspended solids, organic pollutants, nitrogen and phosphorous using a combination of physical, biological, and chemical processes.
Featured products
Coagulants
We keep popular coagulants like Aluminum Sulfate, Ferric Chloride, and Ferric Sulfate in stock and ready to deliver at one of our more than 320 U.S. distribution centers. If you have a different specification or requirement, we can supply different coagulants.
Hydrofluosilicic acid (HFS)
Hydrofluosilicic acid (HFS or FSA) is a commonly used fluoridation method for treating drinking water. We offer fertilizer-based phosphate produced as a by-product during the processing of phosphates as well high-purity HFS created as a by-product during the processing of high-purity quartz
---
Our portfolio offers products for many water treatment processes including:
+ Algae/Zebra mussell control
Activated carbon
Copper sulfate
+ Chloramination
Anhydrous ammonia
Ammonium hydroxide 19%, 26%
+ Coagulants
View coagulants for municipal water treatment.
Alum
Aluminum chloride
Aluminum chlorohydrate
DADMAC
Ferric sulfate
Ferrous chloride
Ferrous sulfate
Inorganic/organic coagulant blends
Organic coagulants
Polyaluminum chloride
Polyamine
Sodium aluminate
+ Corrosion inhibitors
Blended phosphates
Orthophosphates Polyphosphates
Potassium phosphates
Silicates
Sodium phosphates
Zinc orthophosphates
Zinc polyphosphates
+ Dechlorination
Ascorbic acid
Bio-Neutralizer® tablets
De-Chlor tablets
Sodium bisulfite solution
Sodium metabisulfite
Sodium sulfite
Sodium thiosulfate
Sulfur dioxide
+ Defoamers
DOW CORNING® silicones and non-silicones
+ Disinfection
Bio-Sanitizer® tablets
Bleach
Chlorine
Chlorine tablets
Calcium hypochlorite
Salt
+ Filter aids
Activated carboon
Adsorbents
Anthracite
Diatomaceous earth
Greensand Plus™
Perlite
+ Flocculant Polymers
Anionic polymers
Cationic polymers
Coagulants
Hydroxides
Nonionic polymers
+ Fluoridation
Sodium fluoride
Sodium silicofluoride
+ Nitrification/Denitrification
Acetic acid
Ammonia and nitrogen sources
Dextrose
Nitric acid
Sodium acetate
Sugars
+ Odor control
Activated carbon
Bleach
Calcium nitrate
Ferrous/ferric salts
Potassium permanganate
Neutralac® SLS 45 HR
+ Oxidation
Liquid permanganate
Potassium permanganate
Sodium chlorite
Sodium permanganate
+ pH adjustment
Calicum hydroxide
Lime
Magnesium hydroxide
Muriatic acid
Neutralac® SLS
Potassium hydroxide
Quicklime (Calcium oxide)
Sodium bisulfate
Sodium carbonate
Sodium hydroxide
+ Phosphorous removal
Aluminum chloride solutions
Univar coagulant 1850
Ferric sulfate
Sodium aluminate
+ RO/ultrafilitration/membrane
Antiscalants
Antifoulants
Biological fouling treatment
Biofirm bacterial removal
+ Settling/sludge dewatering
Coagulants
Flocculant Polymers
+ Softeners
Calcium hydroxide
Sodium chloride
Salt pellets
+ Miscellaneous
Alcohols
Calcium chloride
Defoamers
Dionizer (DI) water
Magnesium chloride
Mineral oils
Resins
Vinegar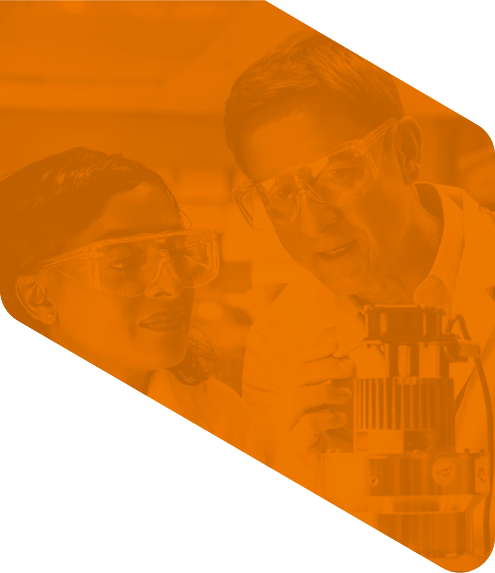 Have a question?
Please select one of the choices below as the reason for contacting us:

*
Ask a Question or Request a Quote
SDS Request