Making the Medical Grade - Formulations to give your topicals a competitive advantage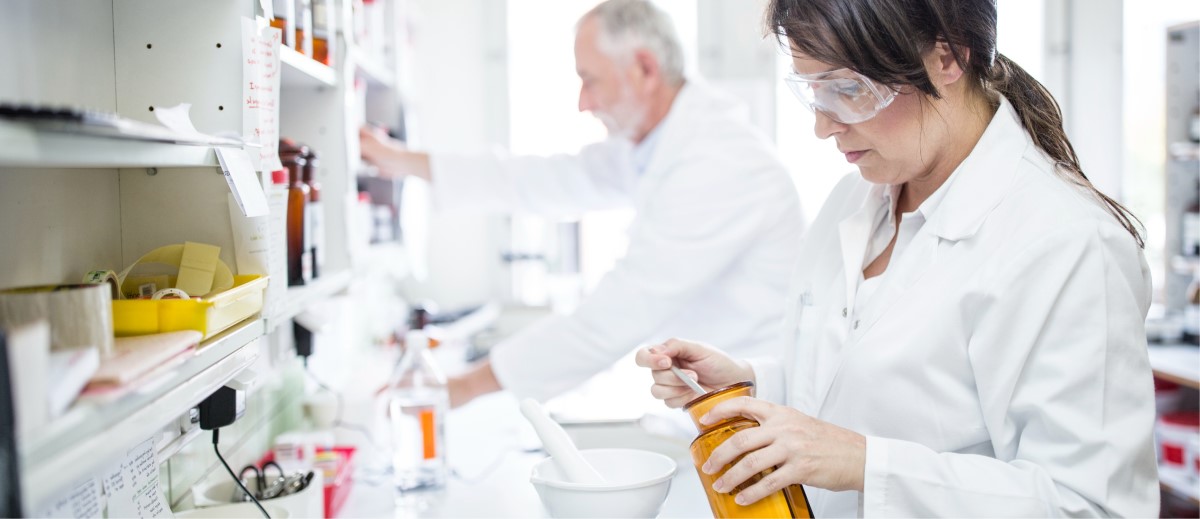 What excipients and ingredients can help make your product more effective and appealing to physicians and consumers?
At Univar Solutions, our technical application specialists have carefully researched the essential components needed to give your topical product a competitive advantage in the pharmaceutical market.
We've identified high-quality, high-purity ingredients from leading producers to develop three unique topical treatment formulas. These prototypes offer standout ingredients and techniques that are lab tested and verified to enhance your product line.
Experience sensory, aesthetic and efficacy attributes for the following skin treatment applications:
---
Smooth Relief Cream
Topical Pain Relief Cream Prototype
This formulation combines a medical-grade silicone with a molecular weight silicone elastomer, plus a workhorse chelating agent and a resistant controlled release rheology modifier. These ingredients make a semi-occlusive, easily to apply topical cream with a smooth, non-sticky, in-vitro skin penetration for the utmost consumer appeal.
Specialty ingredients:
DuPont™ Liveo™ Q7-9120
An NF grade silicone excipient for topical pharmaceutical applications provides a long-lasting protective coating for skin with a smooth feel, reduced tackiness and improved spreadability. This clear, non-occlusive emollient is available in a range of viscosities of up to 12,500 cSt and is compatible with a wide variety of materials used in topical formulations.
DuPont™ Liveo™ ST Elastomer 10
A mixture of a high-molecular-weight silicone in cyclomethicone, this ingredient acts as a thickening agent for water-in-silicone formulations is non-occlusive, and is easy to formulate with. This excipient ensures a pleasant, silky-smooth and non-tacky feel to topical formulations.
Corel Pharma Chem Acrypol® 974
A synthetic cross linked acrylate polymer that is used as a rheology modifier producing uniform viscosity and flow properties at low concentrations in topical formulations. This high purity, benzene-free grade, conforms to USP/ NF specifications, is resistant to microbial growth and is unaffected by temperature change, thus offering excellent shelf-life stability.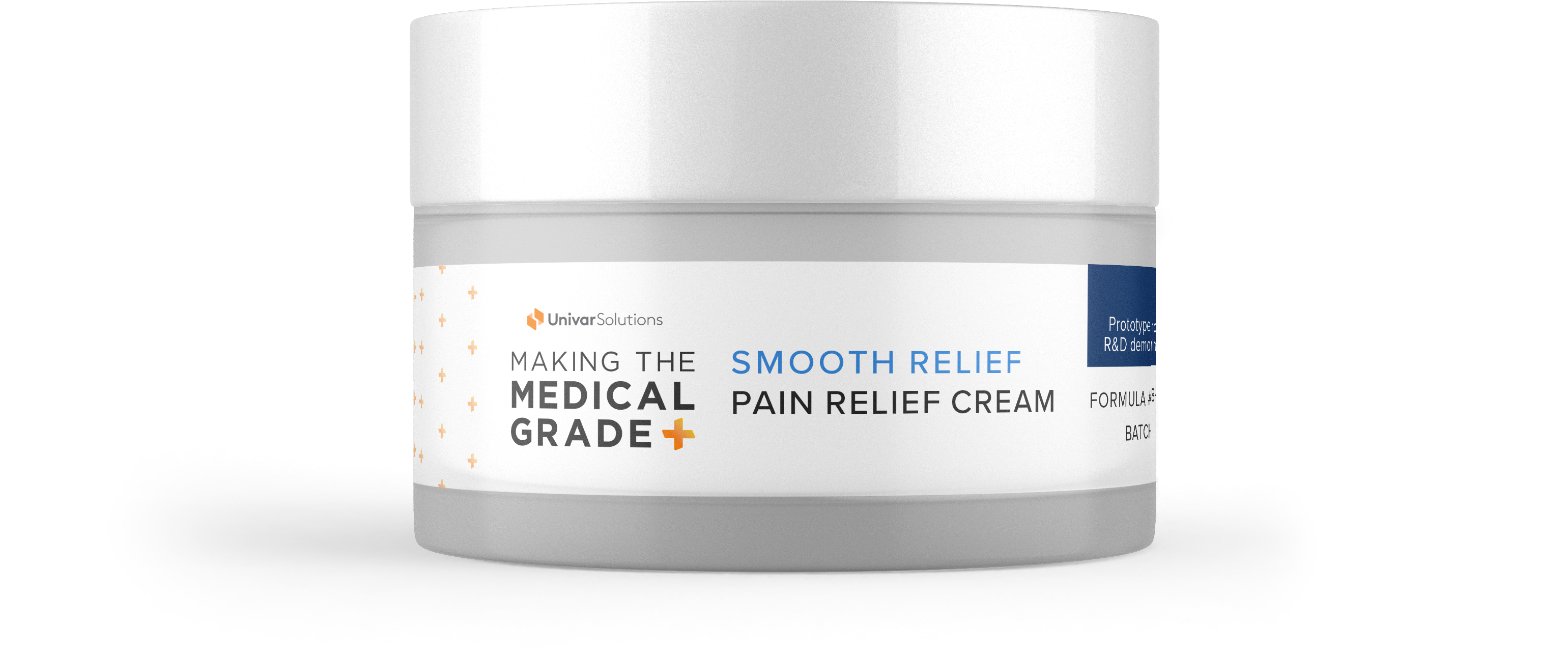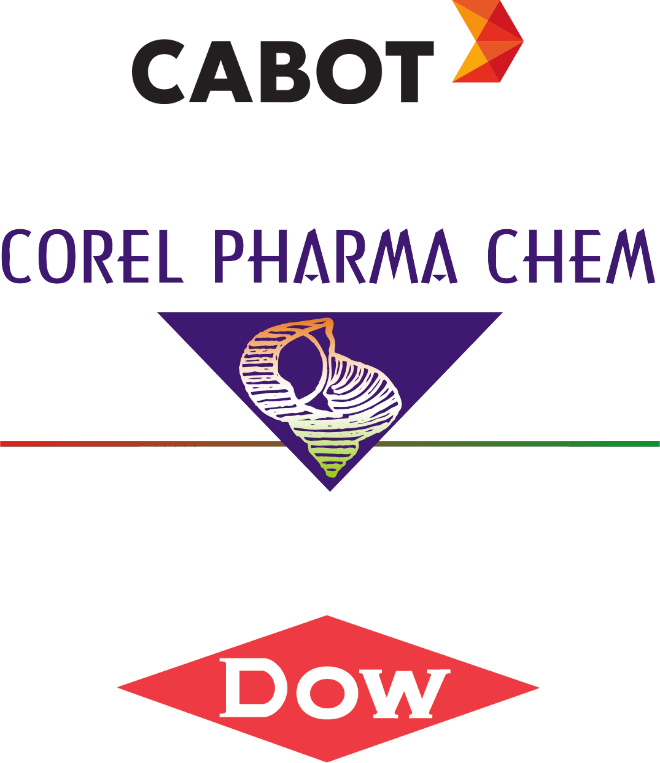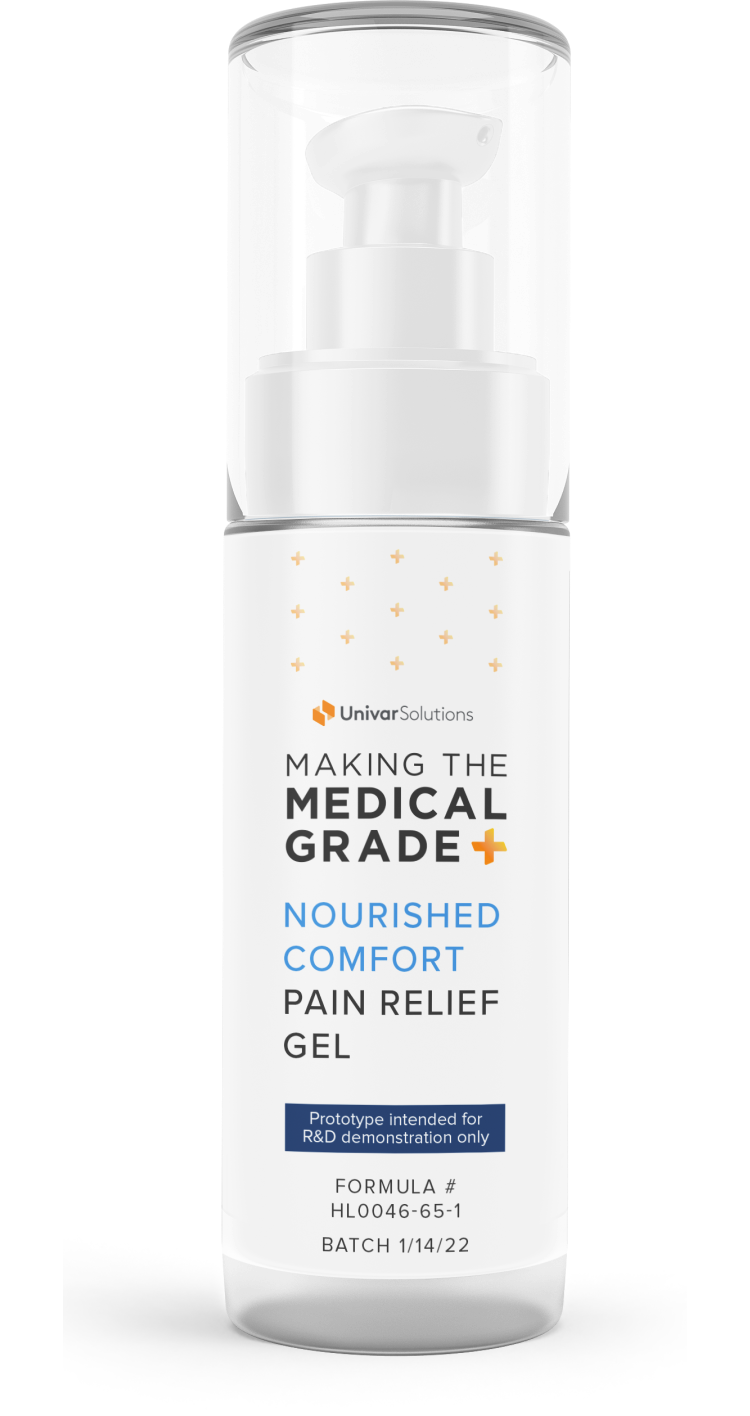 Nourished Comfort Gel
Topical Pain Relief Gel Prototype
This medicinal hydrating oil and residue-free formulation consist of a proven polymer excipient to retain moisture, a high viscosity rheology modifier to thicken and fumed silica to enhance the aesthetic. Complimented with vitamin E for oxidation protection while providing a soothing skin sensation, these ingredients can help deliver greater benefit to patients and consumers in your topical treatment formulations.
Specialty ingredients:
DOW® CARBOWAX™ SENTRY™ PEG 300 NF
This water-soluble polymer offers excellent solvency for substances that do not readily dissolve in water and is widely used as an excipient in liquid and semi-solid pharmaceutical formulations to attract and retain moisture.
Corel Pharma Chem Acrypol® 980
This efficient rheology modifier provides high viscosity at low concentrations and forms sparkling clear water or hydro alcoholic gels. It is suitable for use in high viscous liquids, creams, oral suspensions or gels for pharmaceutical industries offering temperature stability and resistance to microbial growth.
Cabot CAB-O-SIL® M-5P
This synthetic, amorphous, colloidal silicon dioxide is generally regarded as unique in the industry, enabling an enhanced aesthetic and quick-drying skin sensory because of its unusual particle characteristics. CAB-O-SIL® fumed silica's tiny particle size, enormous surface area, high purity and chain-forming tendencies set it apart in a class of its own.
Easy Care Gel
Topical SPF 30 Scar Treatment Gel Prototype
This protective scar gel formulation uses a silicone elastomer blend to achieve a non-occlusive silky smooth sensory profile. Enhanced with a UV sunscreen filter of SPF 30, you can heighten the treatment benefits of your formulation to help generate greater customer satisfaction and preference in your topical pharmaceutical products.
Specialty ingredients:
DuPont Liveo™ TI-3021
This silicone elastomer blended with low viscosity (5 cSt) dimethicone produces a silky, smooth, non-tacky and long-lasting feel on the skin. It can be formulated into oil-in-water emulsions, water-in-silicone emulsions and anhydrous products. It is a viscous product but has the unique characteristic of being a sheer thinning material. You can use this silicone elastomer blend in a wide range of dermatological consumer, healthcare, medicated skincare and topical medical devices applications.
Jungbunzlaeur CITROFOL® B1
The CITROFOL® line of tributyl citrates is used across many pharmaceutical applications considering its pharmacological safety. In topical applications CITROFOL® B1 contributes as a humectant, solvent, or compatibilizer to hydrate skin and attract moisture.
Calumet CW-8030K
Calumet is one of only three producers in North America that begin with crude and finish waxes to a fully refined state. Calumet CW-8030K Microcrystalline wax has a smaller crystal structure than other types of wax, making it more viscous and flexible. The material helps give the product the right viscosity and keeps it soft.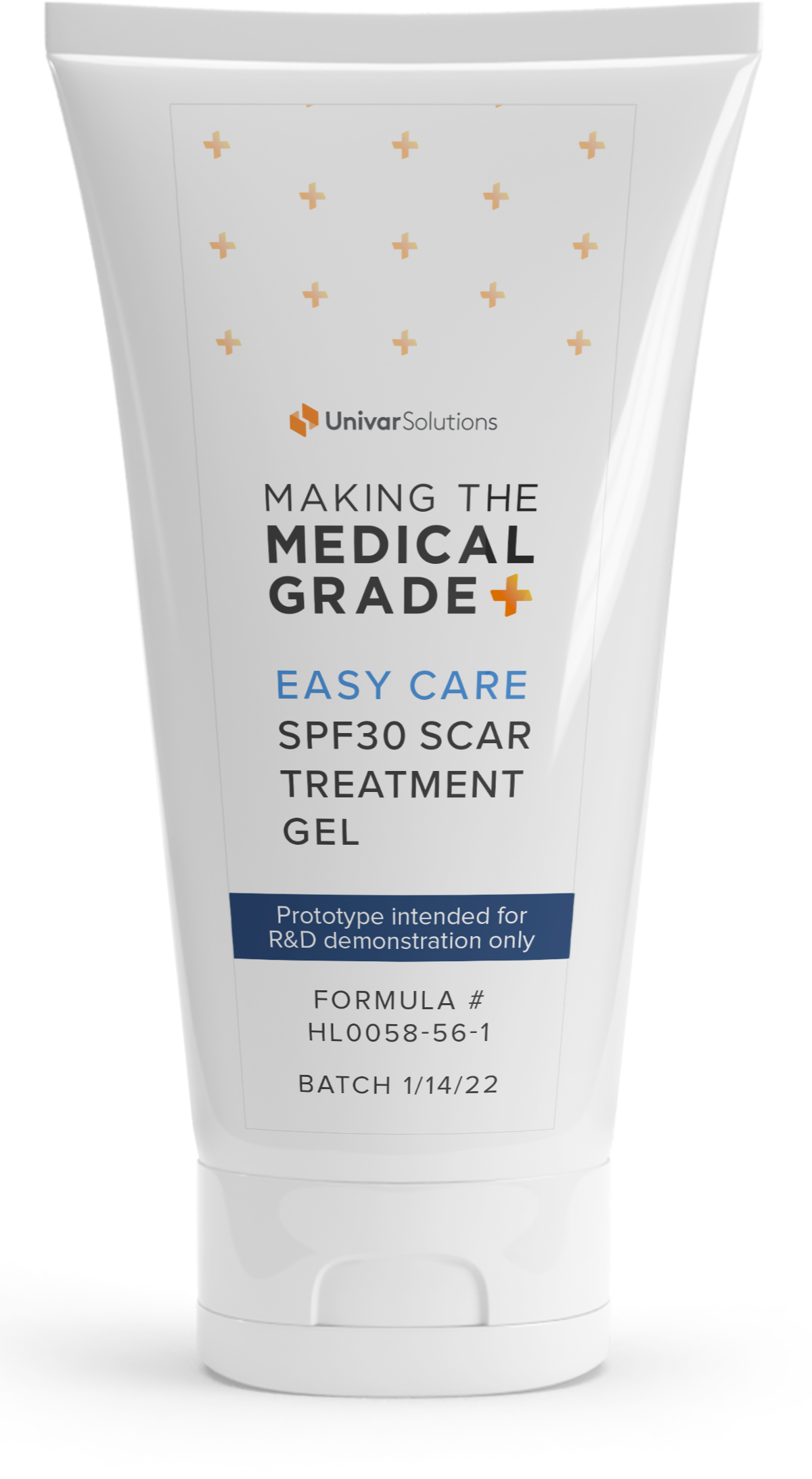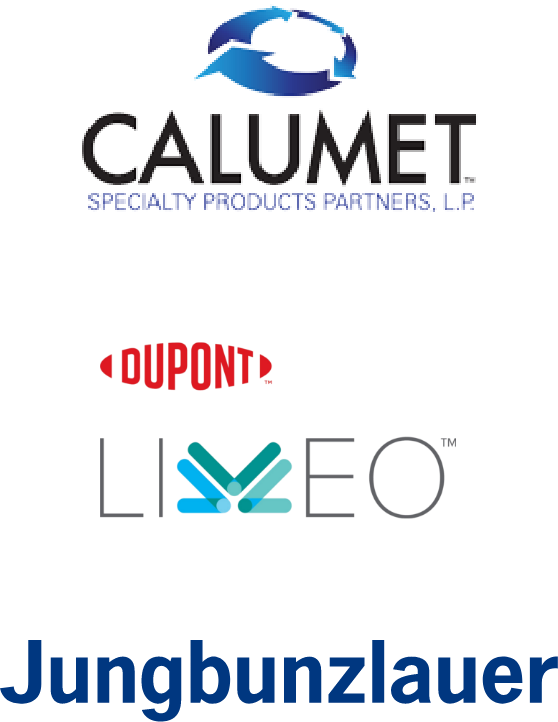 As a one-stop-shop for quality ingredients, we can support your brand across various end applications. Whether venturing into the medical-grade topicals space or enhancing and expanding a current product line, we can deliver technical and ingredient solutions with sourcing diversity tailored to your business.
Start formulating with unique, high-quality and pure ingredients that set your topicals apart.