Scalp•ol•ogy Kit
Top of the head, but rarely top of mind, the scalp deserves some TLC. Treatments for the skin and hair subject the scalp to product build up, environmental pollution, and irritation.
Luckily, Univar Solutions has created scalp•ol•ogy, a, three-part scalp care system designed to pamper the oft-ignored scalp.
Scalp•ol•ogy's three unique formulations can be used alone, but work best together. Use them daily, weekly, or as-needed.

Scalp•ol•ogy Kit
3 Steps to Complete Scalp Care
Scroll to see all
products in the kit

Scrub

Soothe

Shield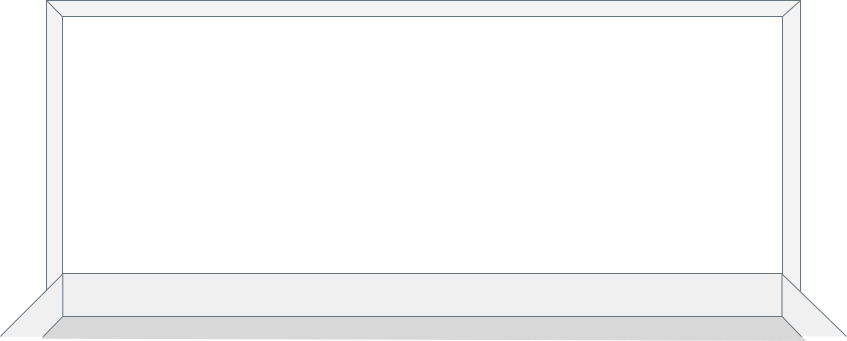 Click on a product to Learn More

Scrub
A rich scalp that scrub removes the built-up impurities left behind by dry shampoo, styling products and environmental pollution while it gently exfoliates and clears congestion on your scalp, creating a base for healthy hair.
FiberDesign™ Sensation: A powerful duo of Citrus peel fibers and Sclerotium gum able to stabilize skincare emulsions. Created through a patented physical process, it is 100% naturally-derived and biodegradable. Recently demonstrated cooling benefits in leave-on application. Won 2019 Clean Beauty award at In-Cos Asia
Spectrastat™ G2 Natural MB: A 100% natural blend of multi-functional ingredients that allows formulators to use hurdle technology to create self-preserving formulations.
Mackaderm® LIA: A 100% vegetable-derived COSMOS certified emollient that helps skincare formulations feel light, more spreadable and less tacky. It also provides pigment wetting and solubilization of UV filters.
Solvay - Miracare® Plaisant: A plant-based system for cleansing cosmetics that is ultra mild, with excellent foam volume and lather characteristics. Compatible with anionic, nonionic and amphoteric surfactants.
Suppliers
Soothe
Soothe is a leave on scalp cream that delivers a balanced, non-greasy combination of conditioners, moisturizers, and extracts to nourish and revive your scalp. This lightweight formula provides a relaxing cooling sensation while it hydrates and nurtures your scalp.
The Art of Natural Solution
Jeju Changpo: An extract from the root of Acorus Calamus which shows anti-oxidant activity, skin-brightening benefits, and hair growth effects. Jeju Changpo is employed in modern herbal medicine to treat skin eruptions, rheumatic pains, hair and neuralgia.
DOWSIL™ ES-5612 Formulation Aid: A silicone emulsifier designed to prepare low viscosity water-in-silicone and water-in-silicone + oil emulsions for use in color cosmetics, skin, and sun care applications. Provides formulation flexibility and can be used in both cold and hot processes to create textures ranging from lotion to cream.
D- Panthenol: Valued in skin and hair care for its moisturizing properties, also offering anti-inflammatory effects and soothes irritated and sensitive skin. Known for its humectant properties in hair care, and its ability to improve the resistance of hair to mechanical stress.
Spectrastat™ G2 Natural MB: A 100% natural blend of multi-functional ingredients that allows formulators to use hurdle technology to create self-preserving formulations.
Suppliers
Shield
Shield is an SPF30 mist with a unique, light formulation featuring reef-safe UV filters. It protects with a dry, non-sticky feel.
ACULYN™ 38 Polymer: An excellent suspending agent/rheology modifier for smooth-pouring personal care formulations such as conditioning shampoos with silicones, anti-dandruff shampoos with zinc pyrithione, exfoliating body washes, and sunscreens. Supports formulations that are mild, soft, non-greasy and non-sticky without feeling watery upon skin contact.
DOWSIL™ FA 4003 DM Silicone Acrylate: A flexible silicone acrylate fi lm former for color cosmetics and sun care applications providing excellent water/sebum repellency, fi lm integrity and rub-off resistance. Also offers SPF boosting and anti-pollution claims.
Parsol® 1789: The most-used UVA organic sunscreen in the world and the only approved broad spectrum UVA organic sunscreen in the USA. It enables broadband protection when combined with effective UV-B filters, and can also boost SPF values.
Amphisol® K: The gold standard for hard-to-stabilize formulations. It is well-established as a signature emulsifier for sunscreens with compelling emulsification power in other applications as well. Flexibility for various application forms such as from creme to sprays or over a broad pH-range.
LexFilm™ Sun Natural MB: A 100% plant-based, multi-dimensional polymer for sun care applications. Derived entirely from renewable and sustainable building-blocks, NSF and COSMOS certified.
Versagel®SQ 500 T: A squalane-based product with anti-aging properties including improvement in skin elasticity, skin smoothness, and reduction of wrinkles. Also provides superior moisturization and suspension properties.
Suppliers