Get ready to discover
all the facets of YOU
"It's a new dawn, a new day and a new life" for you, and you're feeling good! Welcome to a renewed age of self-love and positivity, and the arrival of a healthier, soaring, beautiful spirit called YOU as you reconnect with the world.
Discover in your region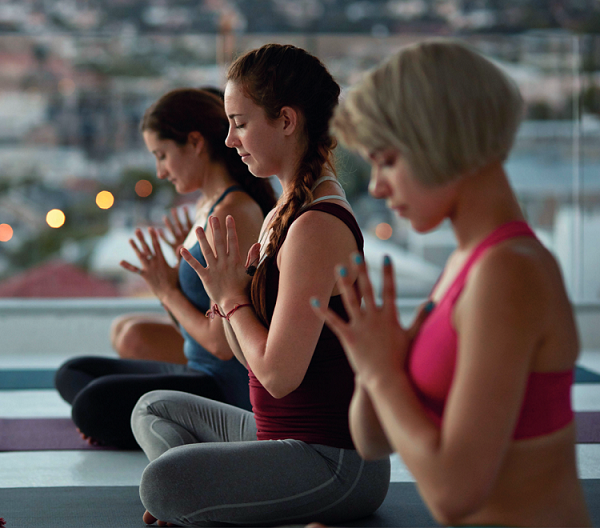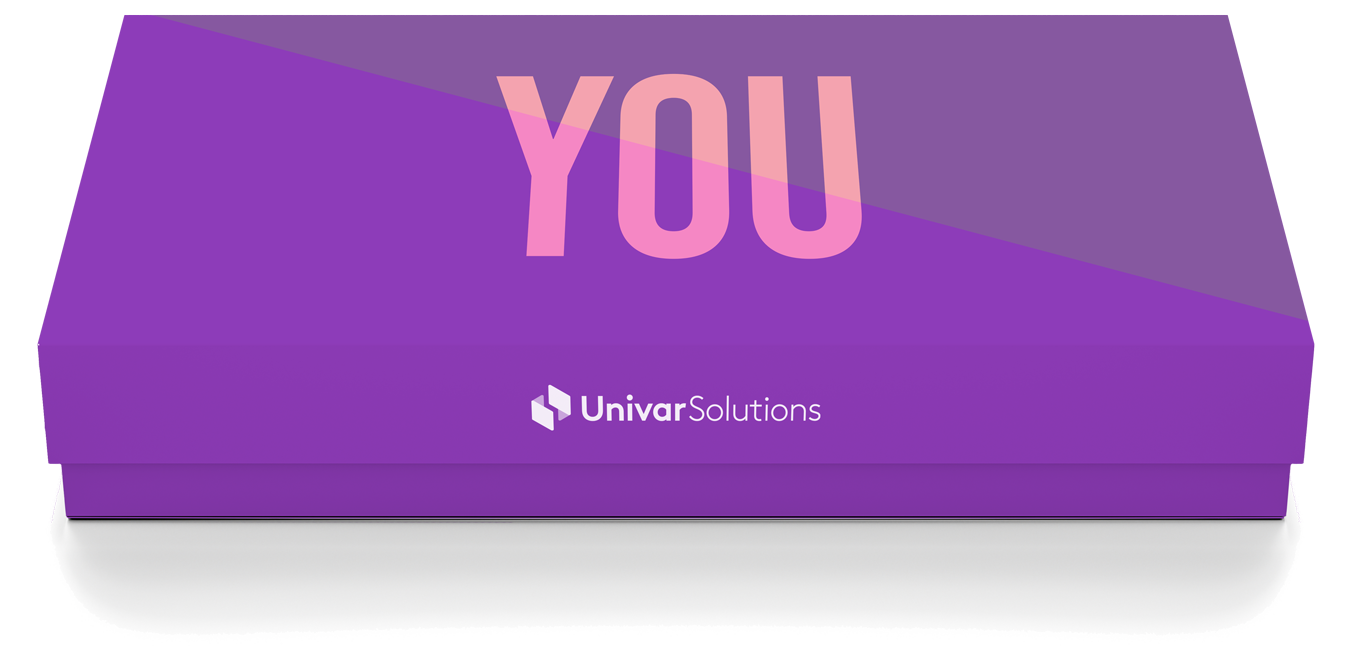 Scroll to see all
products in the kit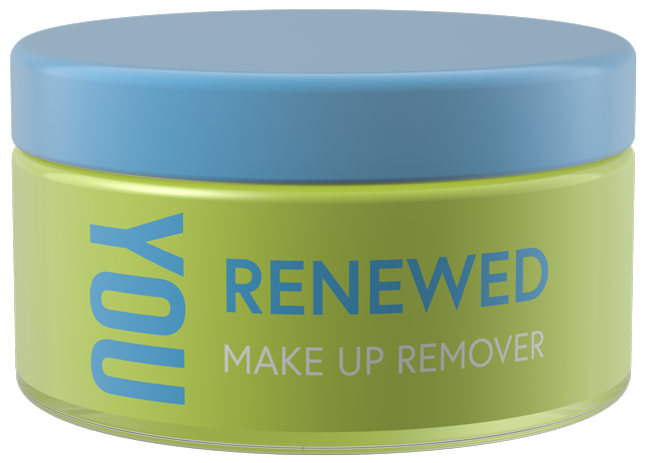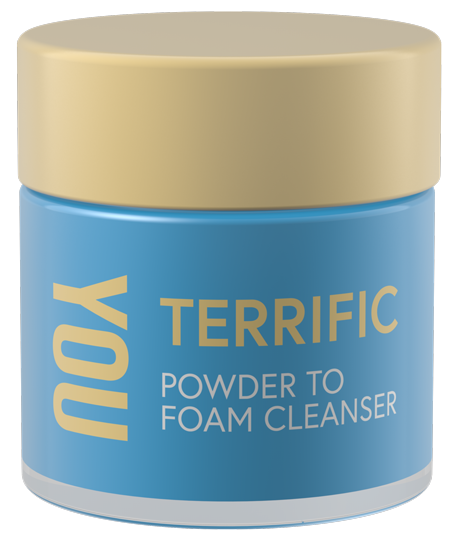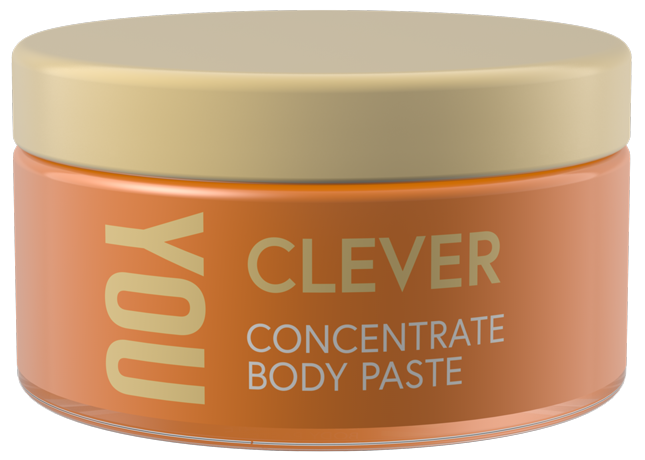 Click on a product to Learn More
Confident Hybrid Sun Cream
Embracing who you are is about knowing your self-worth. Rise with the sun and emerge into a new dawn with our CONFIDENT Hybrid Sun Cream. Protect and nurture the resilient skin you're in and let your confidence radiate as you protect and moisturize at the same time. Be bold and confident with a product you can trust to deliver high-quality sun care each day. YOU Pro Tip for skin and sun care benefits: Did you know that in addition to vitamin D, sunshine boosts nitric oxide production on the skin's surface. This natural combo helps regulate your circadian rhythm for rejuvenating sleep and healthier skin. Make this hydrating hybrid cream a daily essential and enjoy your day in the sun!
Angus
TRIS AMINO™ ULTRA PC
Globally approved high purity buffer, solubilizer and neutralizer with superior color stability, lower equivalent weight and higher pKa value versus TEA. Soluble in water and alcohol, low in toxicity and more efficient than TEA for developing high alkaline pH and neutralizing acid-functional ingredients.
Corbion
PURASAL® NH/COS
PURASAL® NH/COS has clinically been shown to be an excellent moisturizer for very dry skin. It helps reduce skin roughness and visibly reduces skin dryness and an ashy appearance of the skin, making the skin feel smooth and look healthy and radiant again.
Dow
AgeCap™ Smooth Cosmetic Ingredient
Traps selectively Reactive Oxygen Species (ROS) to avert their damaging effects. As it employs a non-self-sacrifycing mechanism, it helps enhance efficiency versus conventional anti-oxidants. It contributes to healthy skin by softening wrinkle appearance, promoting skin radiance and delivering skin smoothing effects.
SunSpheres™ BIO SPF Booster
A bio-based and readily biodegradable SPF booster that enables greater SPF efficiency in sun care and daily wear SPF products. Programme for the Endorsement of Forest Certification (PEFC) certified, it works with both organic and inorganic UV filters.
DSM
Niacinamide PC
Niacinamide PC is DSM's new, upgraded version of this popular Vitamin B3. It provides all the benefits of topical vitamin B3 while minimizing potential unwanted effects such as unpleasant sensations of heat in the skin. Niacinamide PC has also been shown to amplify blue light protection in combination with sunscreens and DSM's DL-Alpha-Tocopherol, and to offer protection from air-borne and water-borne pollution. Niacinamide PC is practically stable to air, light, and humidity. It is fairly stable in solutions.
Valvance™ Touch 210
VALVANCE® Touch 210 is a sensory modifier delivering optimal oil absorption with no compromise on comfort. This powder consists of porous spherical silica particles. VALVANCE® Touch 210 is suitable for various cosmetic applications: skin care, sun care, and make-up.
Parsol® ZX
Balanced blend of particle sizes, nano and non-nano. PARSOL® ZX imparts a unique combination of UVB, UVA and blue light absorption, coupled with optimized sensory. It delivers good transparency and dispersibility optimization. PARSOL® ZX is suitable for sensitive skin and is globally approved.
Inolex
LexFeel™ WOW-A
Plant based emollient that is fast-spreading and partially volatile. It works well as a wetting agent for pigments, and has an exceptional after-feel and anti-whitening properties.
Sun Chemical
SunSHINE® Soft Beige
SunSHINE Soft Beige, C84-4004 is an ultrafine pearl perfect for natural/nude velvet/satin make-up effects. A subtle approach to cosmetic styling for a radiant look while minimizing skin surface imperfections.
Suppliers
Renewed Make Up Remover
Free your mind and feel RENEWED with a product that removes make up in a flash. Tired of classical liquid, biphasic or wipe makeup remover formats? Massage this multi-dimensional cleansing balm onto your skin and discover how it melts into a revitalizing, moisturizing oil. Add water to rinse and the texture will transform into a milky liquid for a smooth finish to your skin care routine, leaving your face feeling comfortable and velvety soft. You are ready to restart and be the new you! YOU Pro Tip for skin care benefits: Make time to remove your make up and practice a mindful meditation during your skin care routine as a bonus. Your face will thank YOU for taking more time to care for it each day.
Corbion
ESTERLAC™ SLL
Improves the moisturization and skin conditioning properties of formulations. On the skin, ESTERLAC™ SLL provides a light, silky, soft feel, both in leave-on and rinse-off formulations. Furthermore, it has very low skin irritation: it is dermatologically innocuous and non-irritating to eyes.
Inolex
Lexol® EHP
An odorless and colorless emollient. Gives formulations perceivable benefits of dry application and smooth after-feel along with good spreading properties
SustOleo™ TSB
A natural, non-greasy, semi-solid emollient with a luxurious feel that helps stabilize both w/o and o/w emulsions
SustOleo™ BG
All natural nonionic structuring agent and co-emulsifier that delivers a unque texture and sensorial experience. It will also enhance stablity for formulations, and enhances pick-up
PhytoTrace™ Carrot
An extract made from the dried roots of organic carrots grown in France. It is an excellent SPF booster, antimicrobial and cell protector rich in carotenes and polyacetylenes. This product is certifiable to organic standards.
Kraton
PER-SUST™ 504
Multi-functional polymeric rheology modifier that is soluble in medium to high polarity liquid carriers and oils, such as esters and natural oils. The product can enable clear thickened oils or thixotropic, water-repellent gels with film forming properties
PCCA
NataPres® GS
Combination of grapeseed extract and lactobacillus ferment release anti-microbial peptides to naturally preserve cosmetic skin-friendly formulations.
Suppliers
Terrific Powder to Foam Cleanser
Take your skin care routine to the next level and discover our innovative TERRIFIC Powder to Foam Cleanser. This baby blue powder transforms into a cocooning cream with water and foams delicately when rinsed off. Experience a milder, gentler product that will keep your face feeling terrifically clean and moisturized. Enjoy the moment made just for you and feel good inside and out. YOU Pro Tip for skin care benefits: Blue skies are smiling at you, so seize the day as your best, most authentic self! As you wind down for the day, take time to nurture your skin while reflecting on the joy of each moment.
Corbion
ESTERLAC™ SSL
As an emulsifier, it provides a pleasant silky and non-tacky skin feeling in creams and lotions. It is also ideal for modern, waterless and soap-free cleaning bars and solid shampoo.
Dow
DOWSIL™ EP-9801 Hydro Cosmetic Powder
Today's consumers want light creams, lotions, gels, toners, liquid foundations and color cosmetics that perform and feel great during and after application. This product helps you create formulations that meet these needs by combining the sensory and functional benefits of a silicone elastomer powder while also being readily water-dispersible.
DSM
D-Biotin
Vitamin H for strengthening of brittle nail and hairs -- as well as providing wrinkle protection and skin lightening.
STAY-C® 50
Sodium Ascorbyl Phophate is a stable, water soluble Vitamin C developed especially for cosmetic use. Fully bio-converted into ascorbic acid on the skin. Powerful antioxidant that is easy to formulate. Multi- facted active: provides skin lightening activity, cosmetic improvment of acne-prone skin, stimulates collagen synthesis, improves skin firmness, promotes hair growth, supports healthy teeth and gum as well as reducing malodor in deodorancy applications.
Solvay
Jaguar® C 162
Ideally suited for skin cleansing formulations, it enhances foam sensorial attributes and confer protection and a soft feel to the skin. Cationic derivative of hydroxypropyl guar that has excellent compatibility with anionic and amphoteric systems and can be used in a range of skin and hair applications, including liquids and solids.
Geropon® T 77 PC MB
Mild anionic surfactant that produces a dense, creamy lather. Can used is a range of skin and hair applications, including liquids and solids.
Sun Chemical
LINABLUE®
ACI-0201 LINABLUE® G1-S is a natural phycocyanin derived from spirulina, a microscopic alga with high levels of proteins, vitamins and minerals. It is also a natural antioxidant.
Suppliers
Powerful Styling Hair Mask
All hair types need their heroes and this one delivers curl power! Representation matters as you reach for a product to help you embrace and celebrate your natural curls. Our POWERFUL Styling Hair Mask is a true conditioning bomb, containing everything you need in a formula to take care of curly and textured hair: a high quantity of sustainable oils and deep conditioning agents to nourish and protect curl definition. YOU Pro Tip for hair care benefits: Use this natural styling agent to uplift and define each curl, whip your hair back and forth and let your tresses live their best life!
Biosynthetic Technologies
BioEstolide™ 1300
BioEstolide™ 1300 is a revolutionary new bio-based emollient that offers enhanced stability, exceptional moisturization characteristics and a cushiony, luxurious feel.
Dow
UCARE™ Extreme Polymer
A versatile, bio-derived & biodegradable cationic cellulosic polymer that helps formulators create hair care products that deliver superior conditioning and can match the performance of some silicones, particularly in enhanced combability, reduced breakage, and restored hydrophobicity. It is specifically designed for conditioners, leave-on products and shampoos.
HydroxySHIELD™ Polymer
An innovative hydroxyamino functionalized silicone that delivers superior conditioning of damaged hair surface, restoring hair's hydrophobic state, providing reduced breakage and ease of styling benefits.
DSM
BeauPlex® VH
All-in-one compound containing DSM Quali® vitamins B3, B5, B6, C and E. Imparts a protective effect on the skin and the scalp. Strengthens hair. Moisturizes and soothes the skin/scalp, protects the skin/scalp from oxidation, vitalizes skin/scalp cells, and improves skin/scalp tone and age spots.
Inolex
AminoSensyl™ HC
A cutting edge amino lipid technology that is a natural and sustainable solution for high performance haircare. It creates rich textures and provides deep moisturization allwoing weightless conditioning that smooths, defines, and strengthens hair. It is a 100% natural, quat-free hair conditioning system derived from the essential amino acid Valine and Brassica Napus seed oil
Spectrastat™ MHG Natural MB
A 100% natural optimized preservative blend with broad spectrum efficacy. It is low odor, mild, and works in a broad pH range
NuCera Solutions
PERFORMA V® 343 Polymer
Olefin-based polymer that provides a wide array of formulation benefits such enhance shine, conditioning, and film formation.
Suppliers
Irresistible Satin Lip Cream
You don't need to color your lips to be irresistible. But if you feel like making a bold statement with a dramatic pop of color to stand out in a crowd as you reconnect with the world, you can have it all with this creamy, long-lasting lip color cosmetic. Our IRRESISTIBLE Satin Lip Cream offers the best of both worlds: the luxe texture of a creamy lipstick and all-day, long-lasting fresh effect of a lip tint that won't dry out. Easy to apply and comfortable to wear, this bright satiny red lip cream will resist all day. Because the irresistible one is you. YOU Pro Tip for color cosmetics: Need to refresh or revive a more natural look for a virtual call or happy hour? Add a bold lip to your look.
Angus
AMPD™ ULTRA PC 20% solution in water
Aminomethyl Propanediol is well suited to a variety of cosmetic applications, including face creams and serums, for improved stability and rheology as well as neutralization and pH buffering. Hihg purity, low irritation. Low odor, non yellowing, globally compliant.
BioSynthetic Technologies
BioEstolide™ 30
BioEstolide™ 30 is a revolutionary new bio-based emollient that offers enhanced stability, exceptional moisturization characteristics and a light, satiny feel.
Dow
DOWSIL™ 3903 Liquid Satin Blend
Helps meet the global demand for easy-to-apply products with long-lasting performance – while also delighting consumers with a luxurious sensory experience. With this silicone blend you can create skin care, color cosmetics and hair care formulations that deliver intense lubricity, as well as light, silky smoothness.
DOWSIL™ EL-7314 Silicone Elastomer Blend
Combines long-lasting benefits with extremely high comfort of wear and can deliver transforming textures. This sensory additive has exceptional skin substantivity making it the ideal silicone elastomer for long lasting claims. It's the sensory additive of choice for semi-permanent claims in products such as tattoos, make-up.
DOWSIL™ 1686 Resin
A liquid phenyl silicone resin that offers shine and radiance, contributes to color value, enables good coverage and moderate wear in personal care applications. This high refractive index shine product has multifunctional benefits making it ideal for use in broad personal care applications.
Inolex
Spectrastat™ PHL
Broad spectrum preservation that works in a large pH range, and is water soluble. It is ideal for sensitive skin, and especially useful in high water, cold process formulations.
Sun Chemical
SunCROMA® Pigments
Resulting from decades of research, development and applications testing, SunCROMA® has become widely accepted as the color standard for the cosmetics industry. For the best in bright, bold pigments, turn to SunCROMA®.
SunSHINE® Raspberry
Synthetic mica treated with natural plant extract treated effects. Red treated with Caesalpinia Sappan Bark Extract.
Suppliers
Clever Concentrate Body Paste
A body lotion designed for you. Enriched in natural oils and butter, our CLEVER Concentrate Body Paste is a nice, practical, personalized and sustainable alternative to traditional body lotion. Just grab a small quantity of the paste and dilute it with water. By adjusting the water quantity, you can create a variety of textures, from a light milk to a thick cream depending on your skin needs or your mood of the day! YOU Pro Tip for sustainable skin care benefits: It's all about the clever hack to pay it forward for the planet. This product helps conserve water by keeping excess resources off the shelves. By controlling how much or how little to use each time and taking only what you need, you can concentrate on moisturizing your skin while minimizing waste.
Dow
ACULYN™ Siltouch Rheology Modifier
Versatile silicone-acrylate rheology modifier for light feel in skin care applications. It's easy to use - simply pour and mix. The polymer is released when adding water. No high shear or neutralization is needed. This allows formulators to quickly build water-phase viscosity even at low pH.
DSM
Life's GLA™ 25 n-6 Oil Borage Oil
Life's GLA™ '25' n-6 Oil is prepared by extraction of oil from seeds of the Borage plant (23% GLA). It is naturally rich in polyunsaturated fatty acids with a high content of gamma linolenic acid (GLA). Overall a younger and smoother appearance of the skin can be achieved by supplying gamma linolenic acid (GLA).
Inolex
LexFeel™ WOW-A DT
Plant based emollient that is fast-spreading and partially volatile. It works well as a wetting agent for pigments, and has an exceptional after-feel and anti-whitening properties.
Spectrastat™ MHG Natural MB
100% Natural broad spectrum alternative perservation system that works in a wide pH range of 4-8. It has additional benefits of odor control and anti-soaping in emulsions.
NuCera Solutions
PERFORMALENE® M 70 Wax
A synthetic wax created using a process that has a decreased evironmental footprint in both energy usage and waste. The combination of linear and crystalline waxes provide good structuring for cosmetic oils at a relatively low melt point
PERFORMALENE® M 90 Wax
A synthetic wax created using a process that has a decreased evironmental footprint in both energy usage and waste. The combination of linear and crystalline waxes provide good structuring for cosmetic oils at a relatively low melt point
Penreco
Versagel® HSQ
The Versagel HSQ product offers a silicone-free alternative to oil-based and emulsion formulas. The gelled structure is based on Hemisqualane (C13-15 Alkane) combined with patented block copolymer technology. The gelled version provides additional benefits of a rheology modifier and a suspension agent for a wide range of cosmetic and personal care applications.
Suppliers