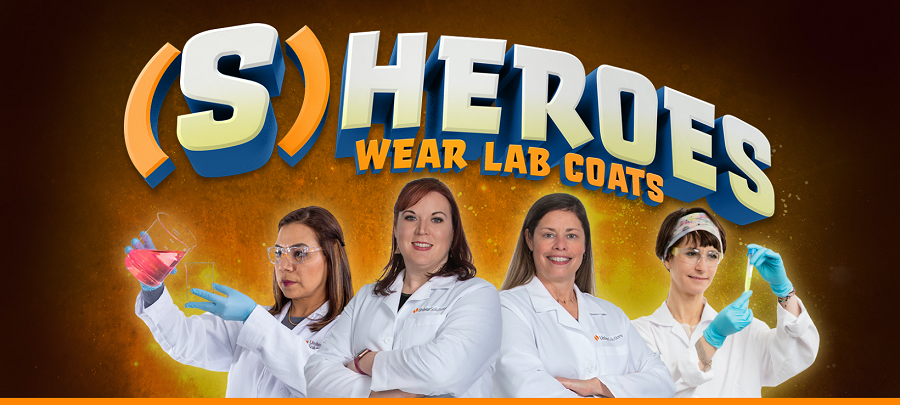 Turning Up the Volume on Women's Voices
In honor of International Women's Day, join women influencers inside and outside Univar Solutions as they share experiences and actions that can lead to increased visibility for women. Panelists will address some of the most pressing topics around gender equality and equity in the workplace, including the importance of diversity of thinking to innovation. Through personal stories and achievements, our panelists will challenge assumptions and demonstrate how critical it is for all of us – men and women – to help turn up the volume on women's voices.
Sponsored by: Univar Solutions Women's Inclusion Network (WIN), a global employee-led resource network with a mission to raise awareness and advocate for gender equality, by developing an environment within our organization that is inclusive, safe, and inviting for all women to succeed in any role.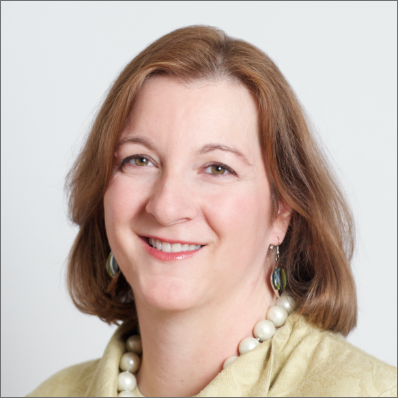 Angie Copenhaver
Sr. Sales Director
Dow
Angie Copenhaver began her career in the chemical industry with Morton International in 1996 as a Materials Manager. Over the next 14 years she expanded her purchasing responsibilities with both Morton and then Rohm and Haas becoming a Global Category Manager. Following Dow's acquisition of Rohm and Haas in 2010, Copenhaver joined Dow's Sales team selling a broad slate of products to customers in the Southeast United States. Copenhaver's role quickly expanded and in 2015 she become a Corporate Account Executive and then in 2021 was promoted to Sales Director leading Dow's Industrial Solution's channel strategy in North America. She holds a BS from Washington University in St. Louis and resides in Chapel Hill, NC where she is surrounded by her very STEM-focused family.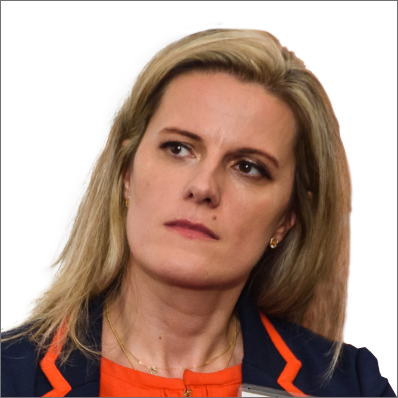 Dr. Dejana Drew
Director of Technical Solutions North America
Solution Center – Houston, Texas
Univar Solutions
Dr. Dejana Drew is the Director of Technical Solutions North America for Univar Solutions. As a senior technical leader for the company, Dr. Drew leads and overseas all commercial innovation activities which are inclusive of product development, formulation, and product and material development. From prototype development, new technology scouting and new market applications for existing technologies across the Univar Solutions consumer and industrial market portfolio, Dr. Drew provides direction and development for the long-term technical capabilities needed to create an ecosystem of transparency as Univar Solutions delivers superior market intelligence data and analytics to predict trends and help solve some of the toughest formulation challenges while accelerating the product development cycle. Prior to joining Univar Solutions, Dr. Drew spent more than a decade with BASF in various technical and business roles of increasing responsibility. Dr. Drew holds a European Baccalaureate as well as Master's and Doctorate degrees from the University of Oxford.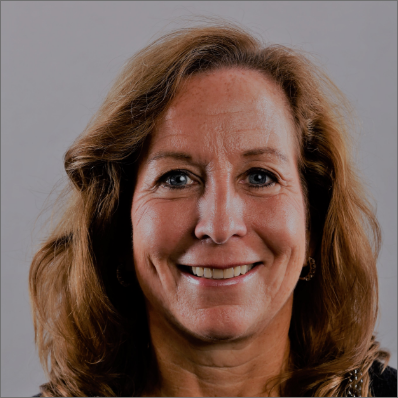 Joyce Laviscount
Chief Financial Officer and Chief Operations Officer
Helius Medical Technologies
Joyce LaViscount currently serves as the Chief Financial Officer / Chief Operating Officer and Secretary for Helius Medical Technologies, a neuro technology-based medical device company, a position which she has held since October 2015. LaViscount previously served on Helius' Board of Directors from March 2015 to December 2015. Since joining Helius, LaViscount has participated in raising over $115M in public equity financings and private placements for this start-up company to fund all stages of development and has secured up-listings to both Nasdaq and Toronto stock exchanges. She has demonstrated exceptional leadership and problem- solving skills necessary to navigate through complex regulatory and financial circumstances as Helius works towards its first FDA clearance and launches commercially in Canada. Prior to Helius, LaViscount held leadership positions at MM Health Solutions (formerly MediMedia Health), MediMedia Pharmaceutical Solutions, Aptalis Pharmaceuticals and Endo Pharmaceuticals. Her pharmaceutical industry experience also includes more than 15 years in finance at Bristol-Myers Squibb and Pharmacia. She began her career with Ernst & Young and is a New Jersey Certified Public Accountant (Voluntary Inactive Status) and has a Bachelor of Arts in Business with a concentration in Accounting from Franklin and Marshall College.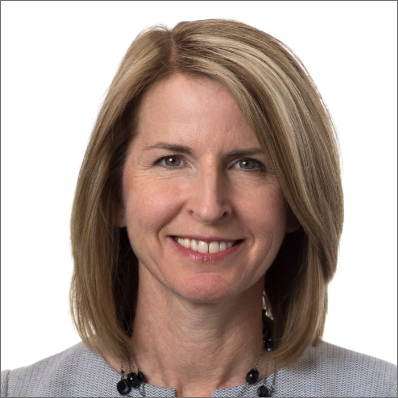 Jennifer McIntyre
Senior Vice President
Chief Streamline Officer
Univar Solutions
Jennifer McIntyre became Senior Vice President, Chief Streamline Officer and Head of North American Operations in August 2020 after serving as Senior Vice President and Chief Integration Officer of Univar Solutions in March 2019 following Univar's acquisition of Nexeo Solutions. McIntyre joined Univar in June 2013 as Vice President, Regional Supply Chain, and led the Company's Supply Chain Operations for the USA business from December 2014 to December 2017. In January 2018, McIntyre was promoted to Senior Vice President and Chief Supply Chain Operations Officer. McIntyre has more than 25 years of experience in the chemical manufacturing industry and served in several senior leadership positions at Rohm and Haas, a subsidiary of The Dow Chemical Company that manufactures specialty chemicals, and with The Dow Chemical Company, one of the world's largest chemical manufacturers. McIntyre's most recent role at The Dow Chemical Company was Global Supply Chain Director from January 2010 to June 2013. McIntyre earned her bachelor's degree in chemical engineering from Drexel University and a master's degree in environmental engineering from Drexel University.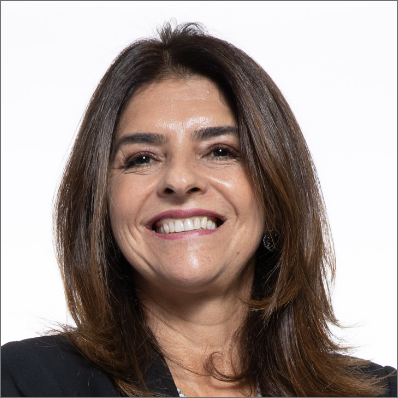 Cristina Santos
Business Director – LATAM
Univar Solutions
Cristina Santos has more than 20 years of experience translating customers' technical needs and supporting technical experts in the chemical industry. Santos is a member of the Univar Solutions Global Leadership Team and serves as Business Director for Life Sciences, leading strategic planning and commercial development with nearly 200 team members across Beauty and Personal Care; Homecare and Industrial Cleaning; Food; Pharmaceuticals; and Agriculture. Throughout her trajectory at Univar Solutions, Santos has developed successful commercial and technical teams, expanded new product portfolios and spearheaded multiple initiatives that have advanced the success of the company, including extensive growth of the agriculture business in the LATAM region. She earned a degree in Language and Literature from Ibero Americana College with a post-graduate degree in Business Management from Getúlio Vargas Foundation.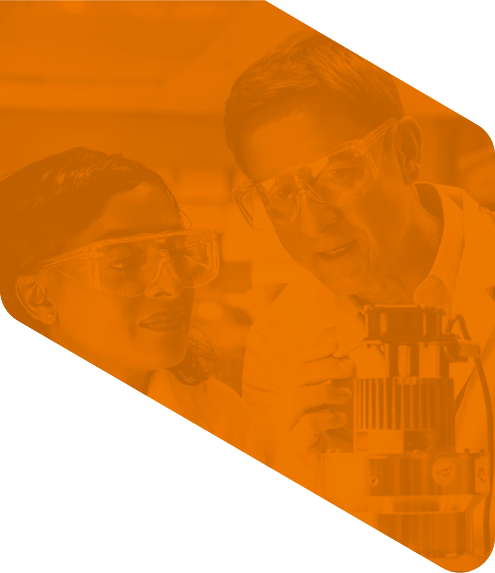 Have a question?
Please select one of the choices below as the reason for contacting us:

*
Ask a Question or Request a Quote
SDS Request