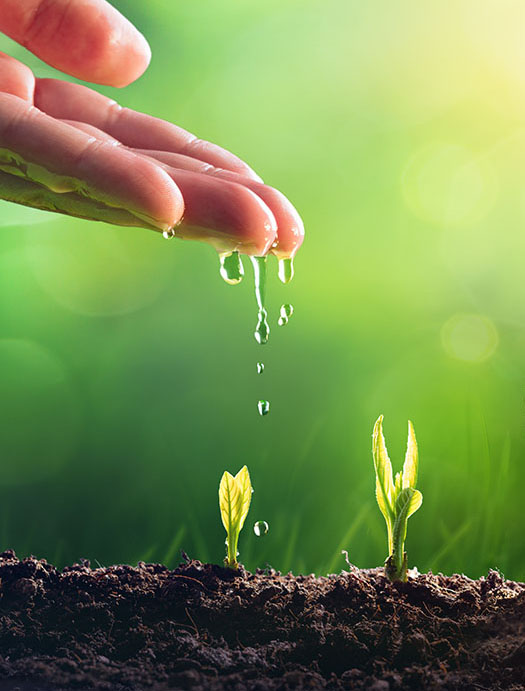 Offering the industry's broadest portfolio of glycerin grades with certifications to meet your product requirements.
Glycerin (or glycerine, glycerol) is a triol or polyol compound. In its pure form, glycerin is a colorless odorless, sweet tasting, viscous liquid. As an alcohol with three hydroxyl groups it is hydroscopic and soluble in water. Glycerin is a byproduct of three main processes: fat and oil splitting, fat and oil saponification, and biodiesel manufacturing. The fats and oils used can be from animal or vegetable sources.
Univar Solutions is the premier glycerin distributor with more than 120 locations with bulk tank, rail car, custom formula, blending and packaging capabilities. Our facilities include state-of-the-art white rooms with stringent quality programs.
Characteristics
Disrupts ice formation and good for low temperatures
Three hydroxyl groups provide hygroscopicity (attracts water)
A sweet, simple polyol which is viscous and non-toxic
100% naturally derived
Functions as a humectant, lubricant, solvent, viscosity modifier, emulsifier, and excipient
Grades
Private label
Tech grade
USP grade
Kosher certified
Halal certified
RSPO certified
Mass balanced
Non-GMO
Organic
Various purity grades: 80% (crude), 96%, 99.5%, 99.7%
Sizes available
Bulk railcar
Bulk tank truck
Applications
| | |
| --- | --- |
| Personal Care | Humectant and emollient in skin care, hair care, color cosmetics |
| Food | Humectant, sweetener, filler in cakes, candies, bars, meat/ cheese, casings, diet foods |
| Pharmaceuticals | Excipients for gel caps, liquid medications, elixirs, expectorants |
| Oilfield | Drilling muds, shale stabilizer |
| Chemical manufacturing | Anti-freeze, initiator (EO/PO reactions) |
| Lubricants & metalworking | Lubricants additives & metalworking fluids |
| Agriculture | Carrier, solvent, humectant, anti-freeze |
| Coatings, adhesives, sealants and elastomers | Flexible foam, surface coatings |