Univar Solutions, Your One Stop Blending Solution
It's our mission to offer concrete and pragmatic solutions from complex and specific situations in the area of Chemical solutions.
We recognize the challenges you're facing
In a constantly changing world where laws, ecological developments and a many other events influence the demands from the market, we feel responsible to think along with our customers and remain a reliable partner.
We make this possible by offering chemical blends, to dilute substances, to divide bulk materials and (re)pack them, to store and distribute in The Netherlands and in the rest of the world.
At Univar Solutions, our aim is to guide you through this process and provide you with a pragmatic and sustainable solution designed for your needs.
Our dedicated blending service team offer a fully confidential and flexible manufacturing service.
Our comprehensive processing, technical and logistical services, coupled with our worldwide corporate network makes it a one stop blending solution for you.
Do you want to know how we can help you? Contact us and find out today!
What can you expect from us?
Univar Solutions exclusive services include:
Easy to do business with
Blending
Filling
Formulations
Packaging
Labels
Storage
Delivery
Raw materials
Legislative guidance
The total package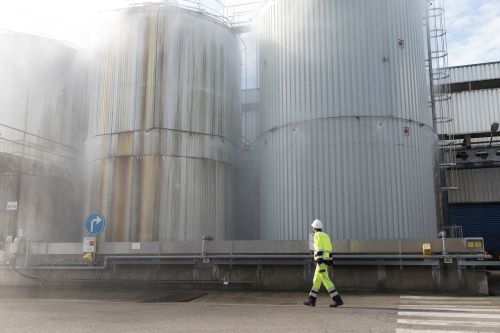 Request more information:
Call 078-6250000 or fill out the form below to reach a Univar Solutions representative.
Want to Know What We're Up To?
How do we work?
We operate six blending vessels offering batch sizes ranging from 1000 kgs to 25 tonnes adding up to a substantial combined daily blending capacity.
Our versatile Zwijndrecht site can offer anything from simple dilutions to complex multi component blends.
Our filling services compliments our blending offering with bulk decanting, drumming, kegging, and various filling lines. We can supply all packaging and labels, while our warehouse capacity means we can store your raw materials and finished product awaiting production or transportation.
We start immediately after you contact us
Each request faces its own challenges. Once you submitted your request with us we will check with our QHSE department which rules and possible risks apply to your specific blend.
We're used to work with non-disclosure agreements so that your recipe remains securely in our hands. We want to make it easy to do business with and therefore we provide several options to contact us.