Sunflower Wax Emulsion for Enhanced Hydrophobicity and Surface Properties
As you look for the optimal material for your leather treatment formulations, Univar Solutions is proud to offer a non-toxic material from BYK that provides superb water and oil repellency – AQUACER 570
AQUACER 570 is a sustainable and resource-friendly wax additive that is based on a modified sunflower wax to provide increased water and oil repellency.
Static Hydrophobicity Testing on LEFA Substrate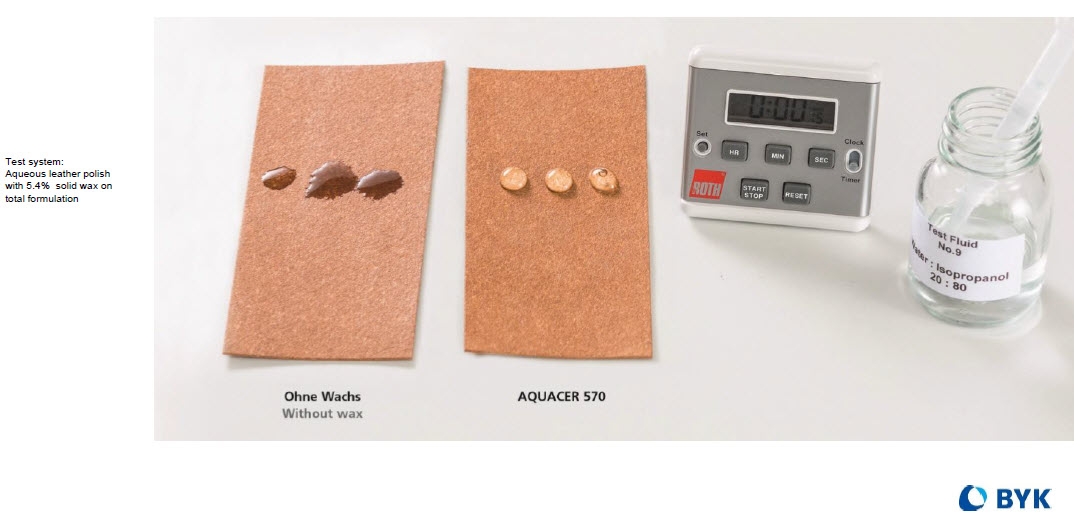 What is in AQUACER 570?
AQUACER 570 is made from sunflower wax that is collected from sunflower seeds which are naturally coated with a fine layer of wax. This delicate flower wax is collected using a gentle refining process. It is then modified to ensure optimal properties for leather care.
Chemistry and Benefits
Wax emulsion
Non-volatile matter (1h, 125°C) 40%
Solvent: Water
Melting point: 80°C
Viscosity: < 50 mPas
pH level: 5
Austrian Ecolabel conforming
How does AQUACER 570 Compare?
AQUACER 570 outperformed paraffin wax, carnauba wax, beeswax, montane ester wax and HDPE across the board with a significant increase in hydrophobicity, oleophobicity, and rain fastness. While it polishes well, AQUACER 570 is a relatively hard wax compared to other natural waxes. It offers nearly 300% more hydrophobicity than other natural waxes based on industrial standard test methods.
Comparative Performance Tests on Leather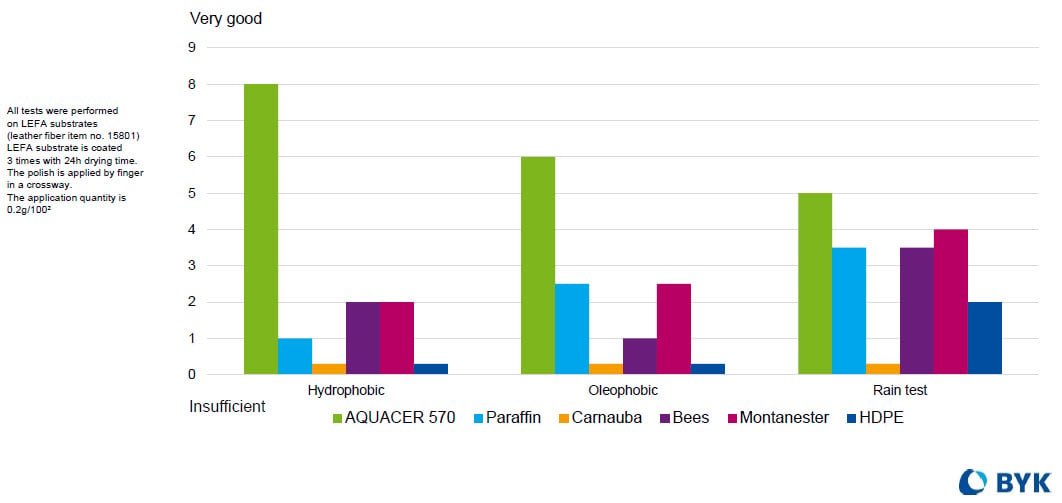 Wax Base Performance by Melting Point and Polarity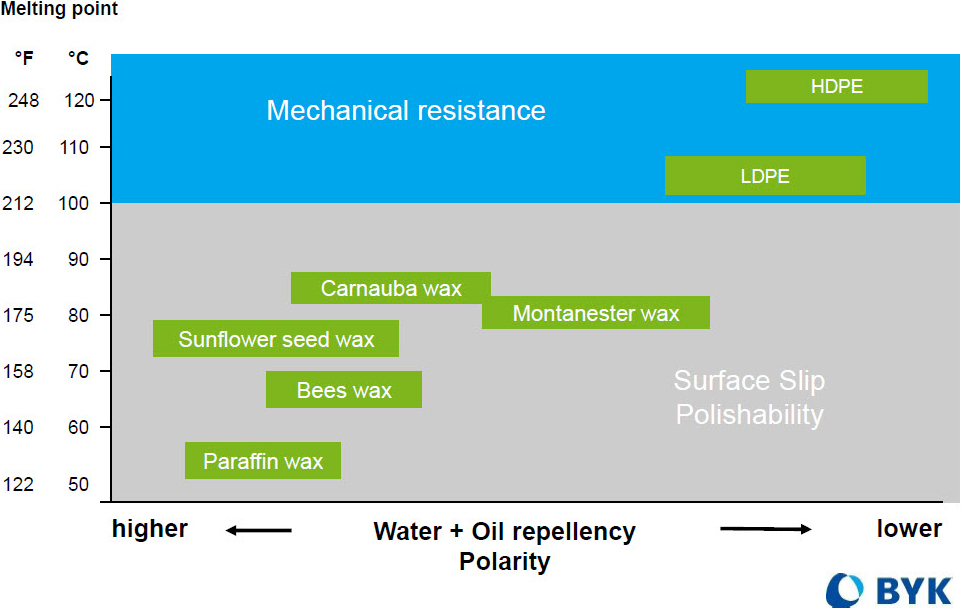 Request a Quote or Sample