Fast wetting, low odor, Prop 65 free nonionic surfactants
ECOSURF™ EH Specialty Surfactants are a proven line of biodegradable, nonionic surfactants with low aquatic toxicity that provides flexibility for multifunctional formulations that meet or exceed regulatory requirements for industrial and consumer cleaning products.
An excellent choice for your formulating needs.
The exceptional physical and chemical properties of ECOSURF™ EH Surfactants effectively address the increasing demands of formulators today. The ECOSURF™ EH surfactant series performs well in the production of industrial and consumer products alike.
Request a Sample
Request a quote or sample
Regulatory
ECOSURF™ EH Surfactants are readily biodegradable (> 60 percent biodegradation within 28 days per OECD 301F) and have an aquatic toxicity of EC50 > 10 mg/L. These surfactants meet the criteria for the U.S. Environmental Protection Agency Safer Choice Surfactant Screen and are listed on CleanGredients®.
Learn More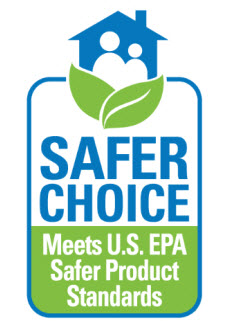 Properties for a wide range of applications.
ECOSURF™ EH Specialty Surfactants meet U.S. EPA Safer Choice Surfactant Screen Criteria and are listed on CleanGredients®. These readily biodegradable specialty surfactants provide performance equal to alkylphenol ethoxylate (APE) surfactants and are better than primary alcohol ethoxylate (PAE) surfactants in many applications including hard surface cleaning, textile processing and any application in which excellent wetting performance is required.
| | | | | | | | | | |
| --- | --- | --- | --- | --- | --- | --- | --- | --- | --- |
| Product | Cloud Point1 | HLB2 | CMC3/Surface Tension4 | Foam Height5 | Pour Point6 | APE Based7 | Features | Applications | Select |
| Ecosurf EH-3 | Disp | 7.9 | 480/30 | 0/0 | -21 | No | Excellent oil-soluble emulsifier, low foam, low odor, good handling, very low aquatic toxicity, listed on CleanGredients® and approved for DfE Formulations | Cleaners and degreasers, textiles | |
| ECOSURF EH-6 | 40 | 10.8 | 914/30 | 20/0 | 5 | No | Exceptional wetting and hard surface cleaning, low odor, excellent handling and formulation properties, very low aquatic toxicity, listed on CleanGredients® and approved for DfE Formulations | Concentrates, cleaners & detergents, textile processing | |
| ECOSURF EH-9 | 61 | 12.5 | 1066/31 | 0/0 | 16 | No | Exceptional wetting and hard surface cleaning, low odor, excellent formulation properties, very low aquatic toxicity, listed on CleanGredients® and approved for DfE Formulations | Concentrates, cleaners & detergents, textile processing | |
| ECOSURF EH-9 (90%) | 61 | 12.5 | 1066/31 | 20/0 | -5 | No | Exceptional wetting and hard surface cleaning, low odor, improved handling and formulation properties, very low aquatic toxicity, listed on CleanGredients® and approved for DfE Formulations | Concentrates, cleaners & detergents, prewash spotters, textile processing | |
| ECOSURF EH-14 (90%) | 86 | 14 | 4018/32 | 0/0 | 6 | No | Exceptional wetting and hard surface cleaning, low odor, improved handling and formulation properties, very low aquatic toxicity, listed on CleanGredients® and approved for DfE Formulations | Concentrates, cleaners & detergents, prewash spotters, textile processing | |
1 Cloud point: °C, 10 wt% actives aqueous solution
2 HLB range: < 10 w/o emulsifier, > 10 o/w emulsifier, 10-15 good wetting, 12-15 detergents
3 Critical micelle concentration: ppm at 25°C
4 Surface tension: dynes/cm at 1% actives, 25°C
5 Ross-milies foam height: mm a 0.1wt% actives, 25°C, initial / 5 minute
6 Pour poiint: °C
7 Form at 25°C: L = Liquid, S = Solid