Vitamin C derivative for beautiful glowing skin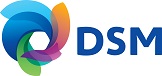 STAY-C® 50 is a powerful in-vivo anti-oxidant and free radical scavenger with broad multi-functional benefits. STAY-C® 50 reduces the appearance of skin blemishes and acne for teenagers as well as adults. Stimulating the production of collagen and increasing skin firmness, STAY-C® 50 contributes to the efficacy of anti-aging products. Data demonstrate deodorant activity, hair color protection and activity against bacteria involved in caries and gingivitis.
STAY-C® 50 offers superior stability in formulations compared to straight ascorbic acid. The easily water-soluble monophosphate ester of ascorbic acid is bio-convertes into Vitamin C by phosphatases present in the skin.
Characteristics:
INCI Name: Sodium Ascorbyl Phosphate
Apperance: white powder
Applications:
Skin Care
Facial Care
Spa Products
Deodorants
Hair Color Protection
STAY-C® 50 Benefits
Improves skin firmness.
Decreases appearance of age spots.
Visibly evens the skin tone.
Superior improvement of appearance of acne even compared to anti acne actives
Helps protect from photo damage for beautiful and healthy-looking skin (ROS reduction; second line of defense next to PARSOL® UV filters)