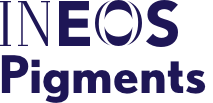 Titanium dioxide products (TiO2) provide optical and appearance attributes for a variety of applications like coatings, plastics, and paper.
Titanium dioxide is a very unique material that provides an unparalleled refractive index value, making it ideal for applications where opacity is required. TiO2 makes possible opacity, brightness and durability in a variety of end uses like coatings, plastics and paper.
Advanced TiO2 products have made modern formulations more cost efficient, easier to use and friendlier to the environment.
Learn more about our solutions for:
Titanium dioxide coatings
| | | |
| --- | --- | --- |
| Product | Descriptions | Applications |
| RCL595 | High performance multipurpose pigment designed for dispersion, opacity, gloss and durability in a wide range of interior and exterior formulations. | High performance industrial applications, interior coil coatings, interior powder coatings, architectural interior |
| RCL596 (RCS Slurry) | Multipurpose product delivering high gloss, excellent color, opacity and dispersibility with high exterior durability. | Architectural- interior and exterior, automotive OEM basecoat, interior coil coatings, variety of high performance industrial applications |
| RCL696 | Superdurable product offering maximum chalk resistance, excellent gloss and gloss retention balanced with high opacity and dispersibility. | Coil coatings (interior and exterior), high performance durable industrial applications |
| RCL9 | Unique product delivering superior performance in specialized applications providing high dispersion, high compatibility in chemically challenging formulations while delivering excellent opacity, gloss, brightness and color. | Electrocoat, packaging coatings, high temperature formulations |
Titanium dioxide plastics
| | | |
| --- | --- | --- |
| Product | Descriptions | Applications |
| RCL188 | High performance blue tone, pigment designed for use in technically demanding applications delivering highest dispersion characteristics, lacing and temperature resistance for thin film and extrusion coatings applications. | Blown film, molding, highly loaded concentrate, engineering resins and PET/PBT |
| RCL4 | Neutral tone pigment for virtually all plastic resin systems delivering excellent dispersion, consistent tint tone and high tint strength. Unique performance in styrenic systems. | Color concentrate, styrenic, blown film, molding, chalking rigid PVC, flexible PVC, plastisols, ABS, Acrylic/ASA |
| RCL696 | Superdurable product offering maximum chalk resistance, excellent color and gloss retention with excellent dispersion in compounding and extrusion. | Durable films, nonchalking rigid PVC (siding, windows and PVC profile), Acrylic/ASA, Fibers |
Titanium dioxide paper
| | | |
| --- | --- | --- |
| Product | Descriptions | Applications |
| RCSP | High solids aqueous dispersion of chloride rutile titanium dioxide specifically designed to meet the requirements of the paper and board coating industry. | Paper and board coating applications |