Versagel® SF
Applications: hair treatments, hair colorants, hair oils, hair serums, hair gels, leave-in styling products

The Versagel® SF is a silicone-free alternative for haircare based on Isoparaffin combined with Penreco's patented gel technology. The result is a synthetic polymer blend technology that is shown to improve key properties in hair care applications, such as slip, shine and smoothness.

Versagel SF gel is highly compatible and can be used with the majority of the chemical ingredients used in cosmetic and personal care products. The gel creates a firm barrier for added moisturization, delivering superior stabilization and suspension properties. It is stable, thermally reversible and BHT free.
INCI Name:
C13-14 Isoparaffin/ Ethylene/Propylene/Styrene Copolymer/ Butylene/Ethylene/Styrene Copolymer/Pentaerythrityl Tetra-di-t-butyl Hydroxyhydrocinnamate
Characteristics
Compatibility:
The Versagel SF gels are compatible with most non-ionic surfactants and other synthetic and natural emollients.
Packaging: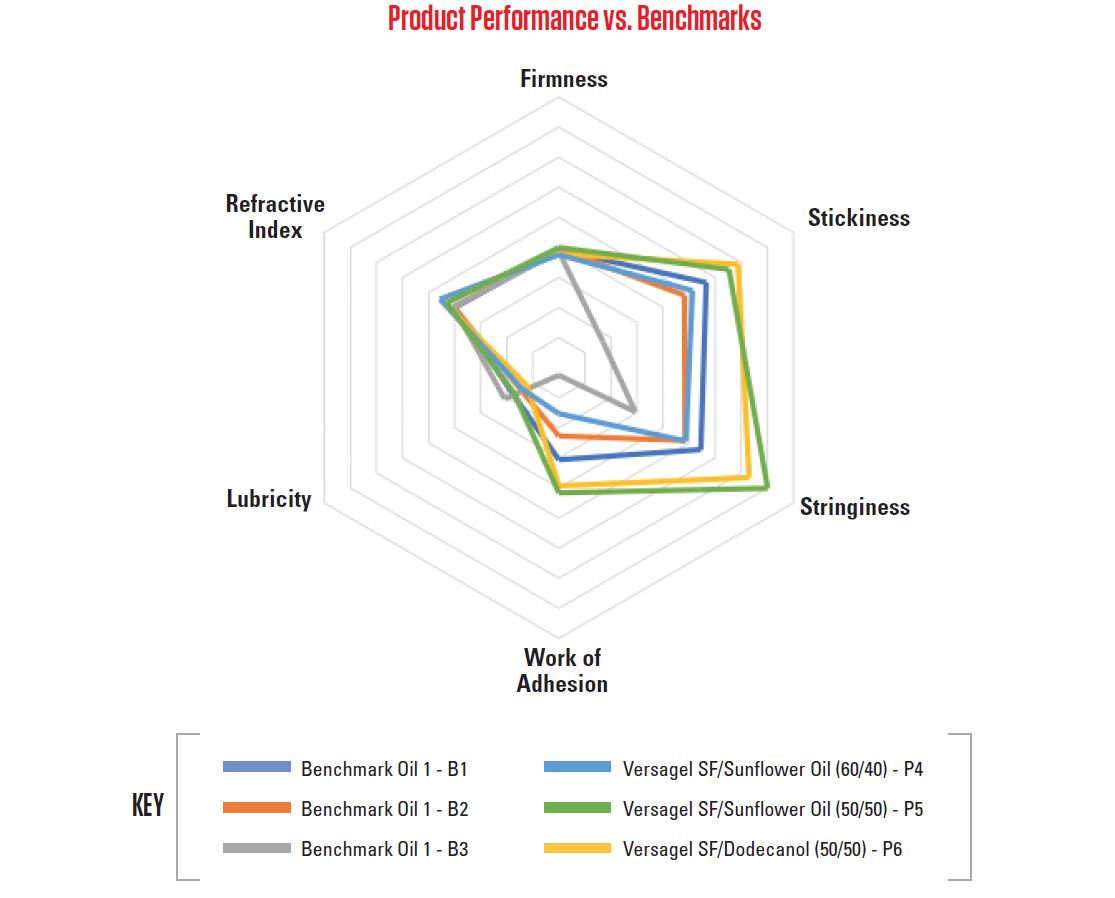 Click to see full size.
Test results indicate that prototype formulations using Versagel SF allows for formulation versatility in various attributes such as shine, rheology, and lubricity, when compared to benchmarks. Based on Formulator's performance goals for a haircare product, the formulation can be adjusted to optimize key attributes.


Key Consumer Benefits:
Soft, smooth touch and silky feel
Shine and gloss maximization
Improved spreadability
Improved slip/lubricity
Core Application Functions:
Formulation versatility
Functions well in clear formulations
Thermally reversible
BHT free