Accelerating technical innovation, digital solutions for a changing world
Working at the intersection of science and technology, our Solution Centers are taking product innovation to the next level.
At Univar Solutions, technical leadership and innovation are at the heart of our vision to redefine distribution, to partner with suppliers and customers to solve complex problems and create compelling solutions that transform our world, one project at a time. And while our Solution Centers — the state-of-the-art laboratories and development kitchens pioneering our focus on innovations — stay laser focused on the science and chemistry of each new discovery, we're mindful to also stay curious and forward thinking organizationally.
How can we create new traction and momentum to keep the entire technical organization moving forward? With more than 25 years of R&D and application experience across vertical markets, Dr. Andrew Mint, Director of Global Solution Centers at Univar Solutions, says globalization and digital solutions will be key enablers in taking these technical collaboration hubs to the next level.
Univar Solutions has an impressive R&D and technical organization that creates hundreds of exciting new formulations each year. What is your long-term vision for the Solution Centers?
That's true, and we're fortunate to build on a strong foundation of success. Today our global Solution Centers comprise a network of labs, food development kitchens and R&D sites on four continents staffed with leading chemists, scientists and technicians across the markets we serve. But when it comes to innovation and technical leadership, we can't rest on our laurels. We're continually improving from the inside out, and that starts with a globalization strategy to connect and work together seamlessly. All of this will help ensure that our entire Univar Solutions team is helping our customers and suppliers develop and deploy market-ready, on-trend solutions.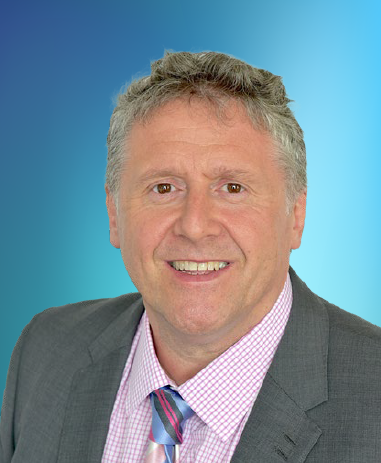 Dr. Andrew Mint, Director of Global Solution Centers at Univar Solutions, explains his vision to digitalize, globalize and optimize R&D capabilities so our technical teams are in the right place at the right time to help resolve technical challenges and deliver the best in next-generation solutions.
Globalization is a big part of your vision. But isn't R&D all about local service and support?
Indeed it is, and we'll keep that local support because it's so important to meet suppliers and customers where they are, to understand the demographics, trends and local regulations at play in a customer's particular geography and market. In addition, our globalization plan is about better connecting our scientific and technical brain power, industry experience, and resources and assets across the globe. We have incredibly talented people working at individual laboratories but connecting those minds and capabilities to move beyond the traditional, more siloed R&D methodologies will help us achieve more efficient, seamless operations.
So that's where better digitalization — connecting, working and sharing virtually — comes in. Fortunately, at Univar Solutions we've been very busy in the last few years investing in digital tools, technologies and minds to transform and streamline our business. Applying this same model and extending these capabilities to our Solution Centers is the next exciting step. Ultimately, the more technical synergies and ideas we can get in the pipeline faster, the better we can service our customers and suppliers.
What's the plan to get it done?
It is a huge challenge, but the world is changing, getting smaller as people work remotely and perhaps more demanding as people expect instant access. Our Solution Centers are changing with it, by leveraging Univar Solutions' heavy digital investment to make key improvements both internally and externally.
Digitalizing internally means becoming more integrated and better connected across the company, aligning our processes and synchronizing operations so we can work more efficiently and cohesively. Digitalizing externally means giving people more and better ways to access and interact with our technical teams. How can we connect people directly with our chemists, scientists and laboratories — potentially without even visiting?
So, we've heavily invested in digital solutions to meet suppliers and customers where they are, meaning virtual collaborations and webinars, instant access to our project data, and tracking formulation successes. Our technical, industry and regulatory experts bring impressive reach and scale to the table to solve the toughest problems across markets and applications, with a goal to function as a data-driven, digitally empowered R&D organization, a Digital Solution Center. That's the next level.
Ultimately, the more technical synergies and ideas we can get in the pipeline faster the better we can service our customers and suppliers."

Director of Global Solution Centers, Andrew Mint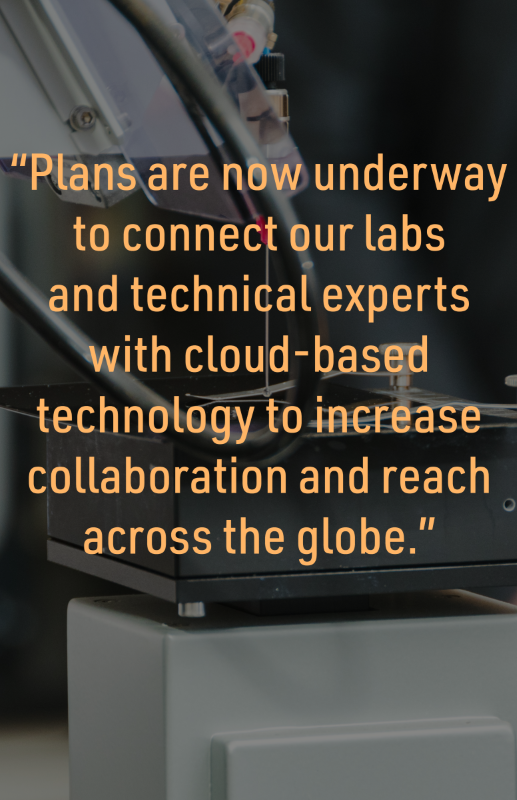 Tell us more about the Digital Solution Center. What's on your to-do list?
Plans are underway now to connect our labs and technical experts with cloud-based technology to increase collaboration and reach across the globe. We're building out our current digital Innovation Hub, augmenting extensive custom formulations and an array of strategic-ingredient marketing kits, and expanding on-demand technical content with webinars and how-to video content, all meant to give supplier­–partners and customers better access to knowledge resources that assist them with resolving their technical challenges. As we provide our scientists more digital tools, they will be able to react faster and solve problems quicker, which will mean customers get better product solutions faster.
What do you mean by advanced digital solutions?
There are many advanced applications and tests in the marketplace, which can help create quicker and better data for solving problems, and we want to bring in technologies that offer real advantages and deliver what our customers and suppliers really want. Although we operate within an R&D environment, our focus is much more on the "D" — Development. As scientists, we're passionate about using innovative ingredients to bring new products to market and solving our customers' technical challenges today and in the future. Combining our human ingenuity with advanced digital technologies will allow us to be more predictive — and more productive — in our formulation work. It will also better connect us to, for instance, key research or sustainability universities, regulatory agencies, think tanks and industry startups.
As a leading chemical and ingredient distributor, we are uniquely and ideally positioned to help customers scale up and get their products to market faster and easier than they might achieve on their own. We're excited about how we can use these advanced automation technologies to help formulators not only discover next-generation solutions but also penetrate the market with the latest discovery.
Can you share a real-world example and how your vision might take that innovation to the next level?
Here's a beauty and personal care solution that falls right into my wheelhouse. As a research dermatologist by training, I absolutely recommend using sunscreen to protect skin from harmful UV rays. But as more people use these products, there's mounting evidence and greater awareness that certain ingredients can damage the coral reefs in the ocean, one of the world's most important ecosystems. So as markets transition away from certain ingredients, we've been able to develop more sustainable and coral-friendly sunscreen formulations that are safe and effective for humans and less damaging to our planet.
Through a lens of improving our capabilities and taking our Solution Centers to the next level, new digital solutions will help us share our sunscreen findings and new formulations with the industry, allowing a broader audience to virtually visit our labs and benefit from an extended bench of researchers and industry experts in this category.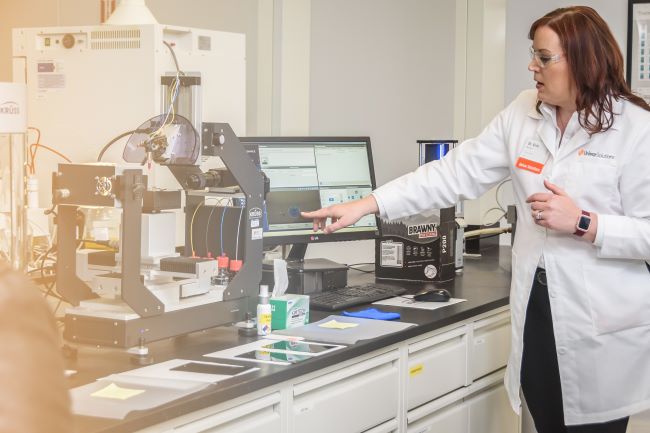 Working remotely with a dedicated e-chemist to explore options or learn from others' experience can give even smaller sunscreen and skincare formulators the speed and agility they need to be competitive in a fast-moving marketplace. And having access to advanced artificial intelligence (AI) capabilities can give us the ability to synthesize vast amounts of regulatory and market information so we can identify and respond quickly to the next challenge. We can't wait to see what's next!
How do we take a bold idea forward to create the next innovation?
Discover how our global network of technical specialists can help you develop next-generation solutions for a changing world.
---
Stay Connected